What Is My Screen Resolution
You are using
on a OS device
Slide here to see how the page scales to fit different devices
This is your screen resolution width and height in pixels (px)
If you want to know what are some of the most commonly used resolutions in the us and worldwide, visit our website dimensions article. For more insights into screen resolutions, web design and related topics, visit our trends & insights.
Designrush is a B2B marketplace connecting brands with agencies. We rank agencies by specialization, rates, location and more. Check out some of our most popular categories:
What Is Screen Resolution?
Screen resolution, also known as display resolution, refers to the number of pixels that screens can display both vertically and horizontally.
The images of display models like smartphones, tablets, digital televisions and computer monitors are made of thousands of pixels (px).
The more pixels the screen has, the more information users can see with less scrolling.
Companies that produce display models, write the pixels of their devices in the form of 1,366 x 786px.
For instance, the screen resolution of the upcoming Samsung Galaxy Note 20 is 1440 x 3120px whereas iPhone 11 comes with a resolution of 1792 x 828px.
What's interesting about this topic, is that different devices with different screens can still have the same resolution.
You can get both a 21" computer monitor and a 15" laptop with the same resolution of 1,366 x 786 pixels. And even if, in this case, your laptop screen would be smaller, it would still fit everything that your computer could.
When browsing the web for "What is my screen resolution" or when checking it manually, you may encounter the following terms:
Low resolution: Low-resolution screens have fewer pixels
High resolution: High-resolution screens have more pixels
Smart resolution: This is a recommended resolution that saves power
The main difference between low and high resolution is in that high-resolution screens can show more of what needs to be displayed without having to do much scrolling.
However, it also means that the text, images and icons presented on high-resolution screens will be sharper as well

According to StatCounter, the most popular screen resolutions between March 2019 and March 2020 were:
360x640 (11.28%)
1366x768 (8.66%)
1920x1080 (7.95%)
375x667 (4.36%)
414x896 (4.01%)
360x780 (3.19%)
What Is Monitor Or Screen Size?
Monitor or screen size refers to the physical size of display models or the area where videos and images can be presented.
This size is measured by a diagonal distance or space between opposite corners, most often by using inches.
We should not confuse display size with a display resolution because these two dimensions are quite different. The former is only a physical measurement of a screen, while the latter is the number of pixels the screen consists of.
We've put together a website improvement guide. Read it to learn how to enhance your website for better business results.
PC Screen Resolution: Step-By-Step Guide
1. Use the right-click on your mouse and click Display Settings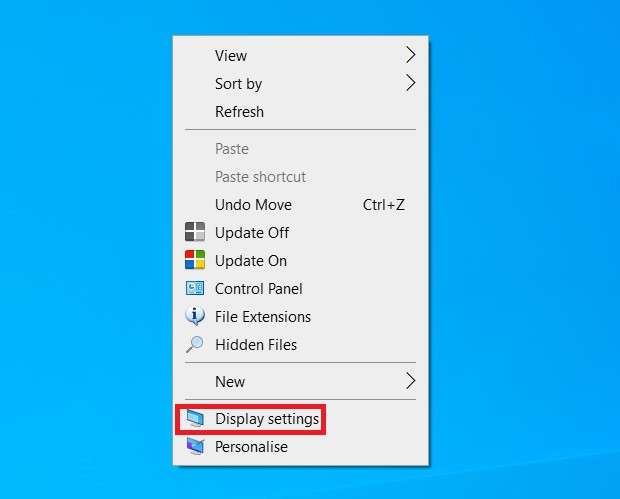 2. Then under Display, you will notice Display Resolution which is usually set to recommended.
You can easily change it simply by clicking the drop-down bar.
Go through these most common five website issues that may be affecting your performance and traffic, plus learn how to solve them.
Mac Screen Resolution: Step By Step Guide
1. Click on your Apple icon on your desktop. Then click System Preferences and choose Display.
2. Next click Display and select Scaled. Here you can see your screen's resolution and also change it according to your preferences.
How To Figure Out The Screen Resolution Of Your Android Smartphone
1. Click Settings.
2. Then click Display.
3. Next, click screen resolution.
Here you can see what screen resolution your Android smartphone has and you can choose between:
Low resolution
High resolution
Smart resolution
The size will be different for different screens.
These are the most seemingly pointless websites - see what you can learn from them.
How To Figure Out The Screen Resolution Of Your iPhone
Unlike other mobile devices, you cannot check your iPhone screen resolution manually and neither can you set it to low, high or recommended.
However, iPhone users are able to set larger text.
Here are the steps:
1. Open your Setting and click Accessibility.
3. Then click Display & text size.
4. Click Larger text.
5. Finally, enable Larger accessibility sizes.