How would you define the word "brand?"
Seriously, what do you think? Because Google will give you 101 different answers and all of them dance around the subject.
Not sure? Well, then we'll fill you in.
For starters, a brand is so much more than a company and its products. It's more than just its social media presence, its marketing style and the items that line store shelves. A brand is the embodiment of the company itself.
It's the blood, sweat and tears that go into its creation and development — it's history, its people and its products. It's the message. It's the goals. It's the thoughts and feelings consumers have when a particular organization enters their minds.
It's important to note that an organization does not tell consumers what its brand is. It is entirely up to the consumers to create their own perceptions — and that's what makes up a brand. Organizations can impact how consumers view them — they can shape perceptions and offer insights into the company itself, but the consumer ultimately takes their experiences, their knowledge and their understanding of an organization itself to come up with their own interpretation of a brand.
Jeff Bezos puts it perfectly and succinctly: "Your brand is what other people say about you when you're not in the room."
And sometimes, brands get it wrong the first time around.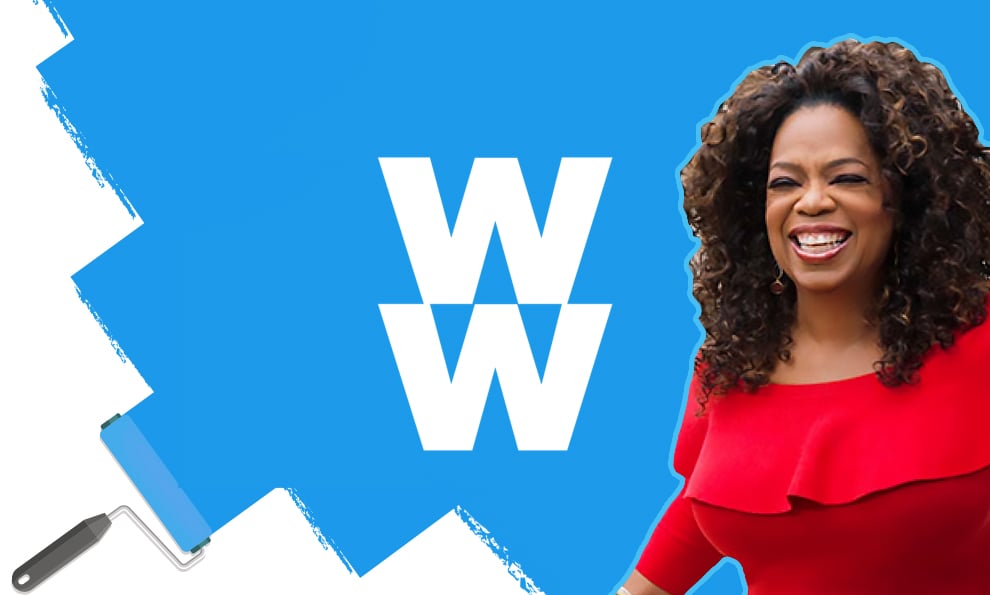 Why Is Rebranding Important?
Everyone's got hopes, dreams and passions — even brands — and sometimes, a brand gets old. It gets tired. It falls out of favor or becomes outdated.
That's when a rebrand is in order. And when companies understand the importance of rebranding, they can drastically change their brand image and brand identity for the better.
But rebranding doesn't just happen when something's gone wrong. All companies undergo rebrands to some degree at many points throughout their lives. They do this to stay relevant. They do this to capitalize on a growing trend. They do it, obviously, to grow in popularity and profits.
Rebranding has the potential to take a brand from good to great regardless of why exactly a company decides to go through the process. It can change public perception, increase business, reach a wider audience and establish them in a specific industry or niche.
For a brand to thrive, it needs to be invested in — constantly. Even the biggest and best brands have gone through some successful shake-ups throughout history — think Apple, McDonald's and Old Spice just to name a few.
But why do brands need to be revamped?

When Do You Know It's Time To Rebrand?
Rebranding becomes imperative for many reasons. Here are just a few...
When A Brand Loses Its Luster
The novelty wears off, a brand gets old and people start to forget or lose interest. And a brand can't survive when their customers are dropping like flies.
In these situations, a rebrand may be the only way to turn business around. Rebranding can be the key to unlocking a company's true potential.
There are many warning signs and red flags that can tell a brand when it's time to shake things up. Maybe their customers are losing interest and sales are dropping. Maybe their marketing and advertising initiatives start losing their previously powerful impacts. Maybe their designs begin to look outdated and unoriginal — logo designs, web designs and other designs that have become a staple for a company can also condemn them if they don't change with the times.
When a brand starts to realize it isn't as fresh and exciting as it once was, rebranding should become priority number one.
When A Brand Goes Through Scandal
It might also be important for a brand that has gone through a widely-discussed scandal to go through some changes to change public perception and give itself a whole new, and sometimes politically correct brand identity.
Of course, immediately after a scandal, there needs to be some extensive damage control. And brands need to decide if what they need is to make some structural changes or to undergo a complete brand makeover.
Often times, a complete rebranding is the answer.
Rebranding after a scandal or crisis can help reassure consumers that you're putting their interests first. It shows that you're willing to learn from your mistakes and provide them with products or services that they can trust.
Sometimes, a rebrand is the only way to gain consumer trust again.
When Brands Merge And Leadership Changes
Often times, when new management and leadership changes occur, a brand identity evolution is ultimately in store. It might be minor or drastic — but it is likely to happen. It doesn't mean there was anything wrong with the brand, to begin with, but everyone has their own thoughts and opinions about what will make a brand successful, and they will implement those changes.
Often times, new leadership and new voices will shine a light on the aspects of a company that need to be updated. Maybe it's a change in logo, or maybe it's a new slogan — either way, these new voices pave the way for brands to make alterations that can help propel the brand forward effectively and seamlessly.
When The Audience Changes
In much the same way a brand needs to stay up-to-date with the times, it needs to stay up-to-date with its audience and consumers. Maybe it has always been geared towards a certain age demographic or gender — just because they had certain wants and desires 10 years ago, doesn't mean they have them now.
Take fashion, for instance. What worked in 1990 certainly doesn't fly now. So a brand has to change with its audience. Consumers wants are always evolving, so rebranding is oftentimes necessary to keep up.
The world is full of change — in technology, convenience, pricing and more. A brand that doesn't continue to try and push itself to evolve will only fall further behind.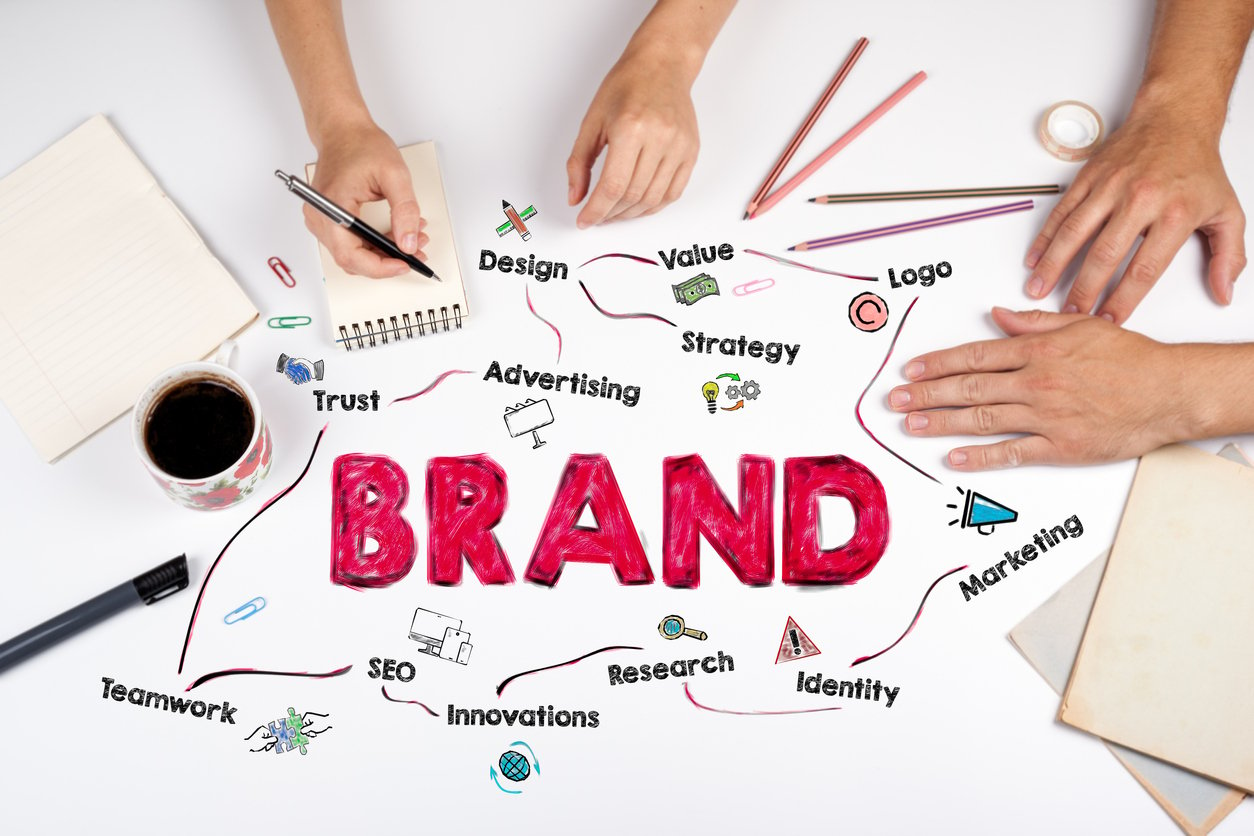 When The Goals Change
Maybe your brand wants to capitalize on a new trend in technology, fashion or politics. Maybe you want to change how your audience thinks about your mission statement or your social initiatives. Maybe you want to switch from selling one product to another entirely. Whatever the case, sometimes your goals change. And when they do, rebranding become necessary.
Because consumers will have a different perception of your brand if suddenly you go from being a traditionally conservative brand to one that touts social change and liberal policies.
I mean, we've all seen the shift in Teen Vogue, right? The company went from promoting makeup and staying silent on political issues to becoming a political platform for people to express strong and powerful beliefs.
CoverGirl underwent a similar, politically empowering rebrand.
And it's one we can all stand behind.
Share your branding project and we'll find you an agency partner for free.
GET STARTED
What Goes Into A Successful Rebranding Strategy?
First things first, you can't jump into a rebrand without adequate planning and structure.
Undergoing a rebranding isn't like undergoing a reconstruction. You can't just shut down for a few days and come back better than ever. Your brand will still exist while you evolve and rebrand, so you have to go about it with grace and finesse.
You have to make sure this rebrand is in line with your company goals. You don't want to shift so far outside of your main initiatives — because that will alienate your original audience and push them away.
You need to stay true to your brand and your company — even if you want to make some adjustments. Otherwise, why are you even trying to rebrand at all? In that case, you might as well throw in the towel and start from scratch. No, in order to perform a successful rebrand, you need to understand and know who you are as a brand and harness it.
It's also important to always keep your audience in mind. They are what matter. They are who will decide if your rebrand is a successful one. You want to give them what they want — becoming the brand they've been asking for, the brand they deserve. If you don't take your audience into consideration when you rebrand, you will likely lose any loyal customers you had, which shows potential new customers that you're a brand that can't be trusted.
How can you make sure you give them what they want? Ask them! Engage your audience. Ask questions. Get statistics. Talk with them on social media and through surveys. You have to be open, honest and transparent for a rebrand to succeed and what better way to find out what your audience wants than to straight up ask them?
Seriously, it's not rocket science.

One Brand That Did It Right...
Over the years, many organizations — both big and small — have performed successful rebrands, with strategies that inspire, redesigns that wow and campaigns that simply blow their audiences away.
One brand, in particular, that has rebranded itself — and for the better — is Weight Watchers.
Always a popular weight loss program, Weight Watchers watched its stocks fall and its users dwindle in the early 2010s. And they knew they needed to do something drastic to regain their following and reaffirm their dedication to weight loss and healthy living.
They started their rebranding initiatives by changing their logo.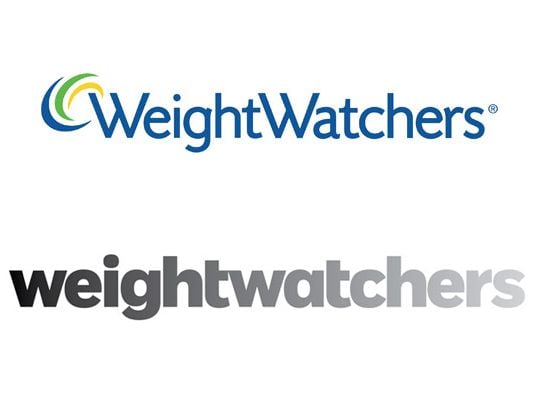 As you can see, the logo went from the top image to the bottom one. The company got rid of the colorful swirl, nixed the use of their signature blue, and went a bit chic with a dark logo that fades. It was definitely a stark departure from their initial logo, and along with overhauling their points system for its clients, Weight Watchers was putting itself on a path towards a complete rebrand.
And then, in 2015, something pretty big happened.
Oprah Winfrey bought a 10 percent stake in the company. And in days, the market value of Weight Watchers was up more than 100 percent. Alongside the endorsement from the famous mogul, the company also announced the beginnings of its rebranding strategy, shifting the focus of the brand from tracking points for weight loss, to using their program to promote a healthier, happier lifestyle.
"Weight Watchers has given me the tools to begin to make the lasting shift that I and so many of us who are struggling with weight have longed for. I believe in the program so much I decided to invest in the company and partner in its evolution," Oprah said in a statement at that time. And ever since, she has been adamant about the brand and its positive effect on her life.
Obviously, once the announcement made headlines the brand was back in business, backed by a new message and a famous spokeswoman that helped launch the successful rebrand.
Two years after Oprah joined the Weight Watchers team, the market share rose to $49 a share — that's nearly a 300 percent increase from when she first became the face of the company. And that was in November of 2017.
As of this February, stocks have risen another 20 percent to $73.97 a stock. This is great news for the company, as they're aiming to $2 billion in annual revenue by 2020.
In addition to these lofty goals, the company has announced new initiatives that will give the brand another facelift — and they couldn't do it without the power of Oprah Winfrey.
Earlier this month, Weight Watchers announced an upgraded plan for consumers to pursue their health goals. This is their impact manifesto, where they outline the company's new goals, hopes and ambitions for the future:
Not every company has the opportunity to impact the lives of millions. We do.
For years, we've inspired millions to come together and begin a journey of positive,
lasting change. To move more. To eat well. To connect with others. To celebrate their
victories. To overcome their challenges. To reach what they never thought was possible.
Yet, our greatest potential lies ahead of us.
Today, wellness has become a social phenomenon. Even though people are thinking in
healthier ways, they aren't getting healthier. Worldwide obesity has nearly tripled since
1975. We can help solve that paradox.
We see a future of far greater impact, driven by a single purpose.
We inspire healthy habits for real life.*
*For people, families, communities, the world—for everyone.
This purpose will drive every business decision we make. From the products we launch,
to the communities we build, to the content we create, to the science we incorporate.
All of this will help us create a ripple effect of change.
Because when one person chooses healthy habits, their family changes, too. They
inspire their friends, their colleagues.
Person by person, community by community, health spreads.
This is our mission.
To create a world where wellness is accessible to all, not just the few.
Short, sweet and to the point, right?
To boil it all down, the company wants everyone to focus less on weight, and more on wellness. Their new goals are all about health, happiness and engaging with the community. And they're shifting their demographics, going after younger audiences that have felt stigmatized by weight loss programs and fads in the past.
Essentially, Weight Watchers isn't just for your mom anymore. It's for your college-aged children, your high school nieces and nephews, and anyone else that wants a natural and effective wellness plan.
This new mission and complimentary imagery put Weight Watchers on the path towards a successful rebrand by opening up their target audience and working with current, popular trends -- both lifestyle and design-centric -- to get people involved.
For example, alongside a new message and new target audience, Weight Watchers is offering a new program called Weight Watchers Freestyle.
It's a fun and fresh new take on weight loss — though it still relies on their well-known points system. The new program put an emphasis on fresh fruits and vegetables, while also decreasing sugars and fats. But now, there are 200 more foods that are zero points, giving users more freedom and more opportunity to enjoy food the way it should be enjoyed.
Each plan is tailor-made to each individual and can easily be tracked via your smartphone, taking the company into modern mobile times.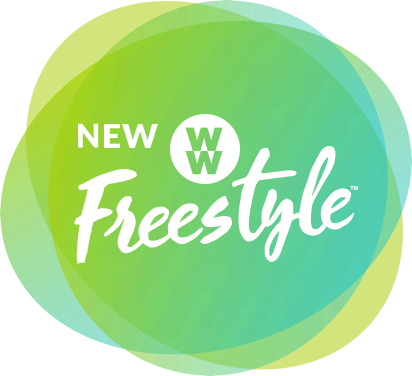 And with a design like the one above, it's hard not to be drawn in. It's fun, it's fresh, its bright, it's bold — it's everything a modern society wants in a weight loss program because it feels very futuristic. It's green, calming, and welcoming while utilizing popular design trends like mixed typography and gradients. It naturally emphasizes the organic nature of the new program itself.
Images on the Weight Watchers website also emphasize this shift to a younger, smarter and greener demographic. The photography is stunning, the presentation of food is gorgeous and the layout of it all is incredibly easy to navigate.
The design of the website, campaign collateral and the app itself really show the brand's dedication towards evolving with a larger audience.
Another thing that's changed again is the logo. Now, the first image you see is two stacked W's in a bright, exciting blue, transforming into an icon-based design. The logo is responsive. It's easily recognizable. It's modern. And it's fun.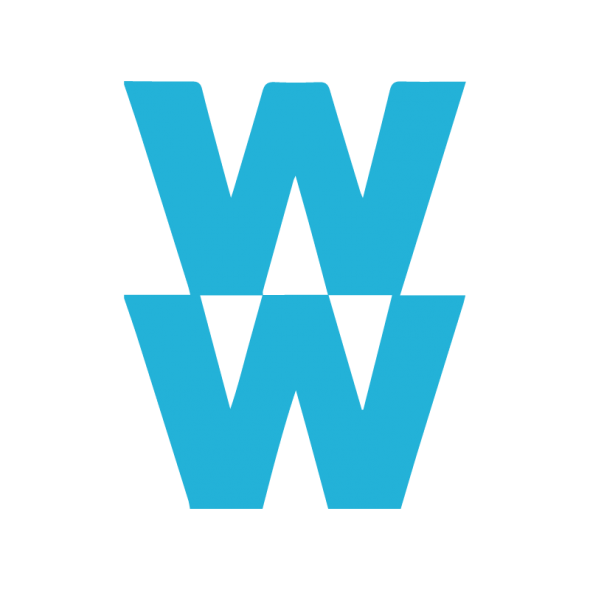 With a new campaign and a new redesign, Weight Watchers is on the path to success -- and their continual increase in revenue prove this.
(But seriously, we all know that Oprah is definitely a driving force behind all this pomp and circumstance.)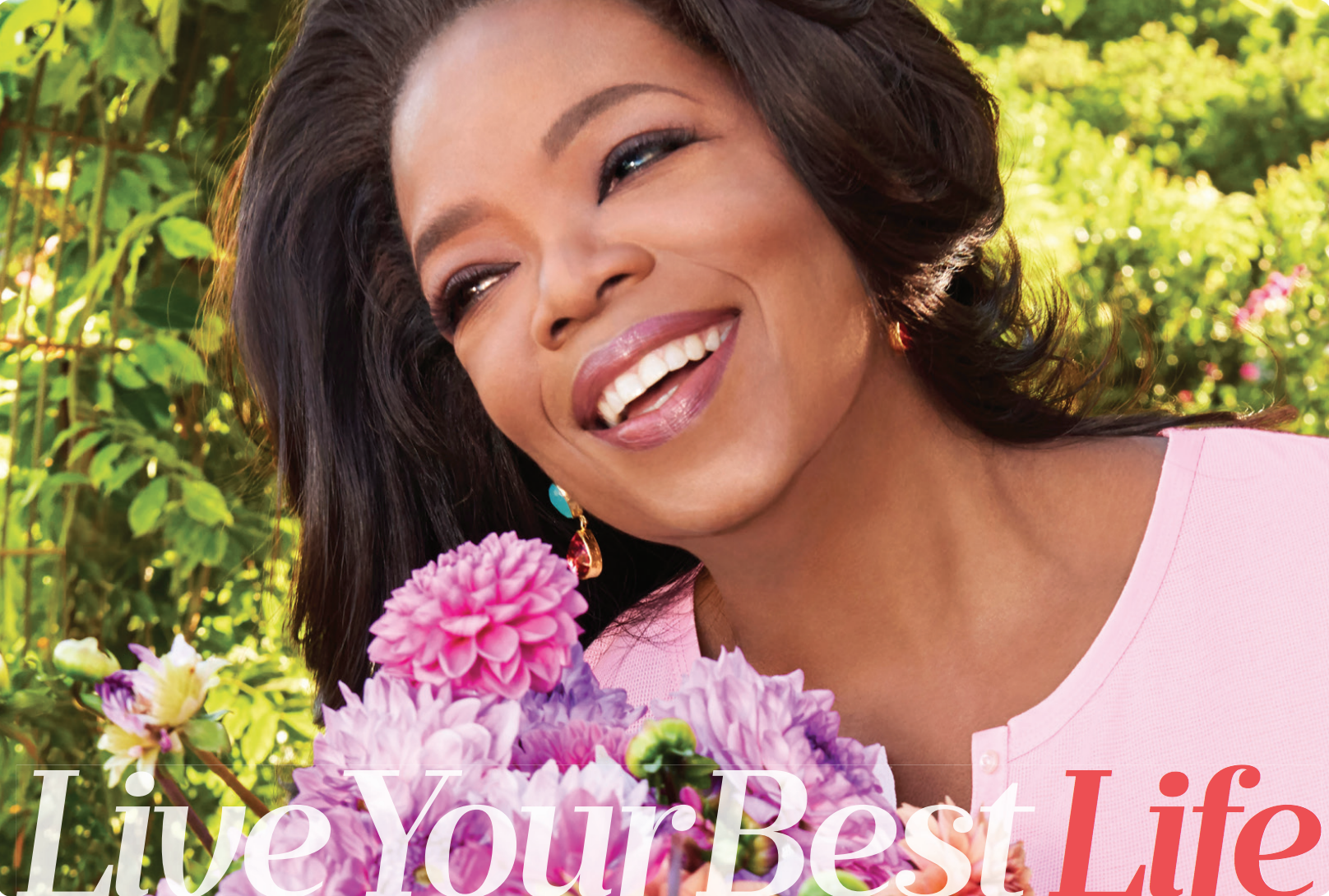 The Power Of Oprah
Everyone knows who Oprah is. Her face. Her laugh. Her presence. She's an icon everyone would recognize in a heartbeat. And she's the kind of person you really can't hate. I mean, I'm sure you could hate her, but then she starts talking and making jokes and giving away cars and then you forget.
Even with rumors swirling about a possible 2020 presidential run, it seems that Oprah can do no wrong.
Which is great for a brand like Weight Watchers, that relies heavily on a spokesperson that is constantly in the limelight, talking about eating healthy, being smart about food and showing off her rocking body — especially at 64 years old!
And after that Cecil B. DeMille Award speech, Oprah has pretty much made it clear that she's not going anywhere, anytime soon.
But more than that, her involvement demonstrates the importance of trustworthy figures in rebranding campaigns. Whether it's a high-profile spokesperson, copious testimonials or something as simple as a user-friendly design, your consumers want to feel a safe, personal connection with your brand at every corner.
Oprah, Weight Watchers & The Importance Of Rebranding
When it comes to rebranding, your brand will inevitably have to jump on the bandwagon — whether it's because your brand is tired, needs a facelift or is trying to forget a particularly embarrassing scandal. So how do you know if you need to rebrand?
If you're going through a merger or switching up leadership
If your brand has been rocked by crisis or scandal
If you feel you've lost your fresh, contemporary edge
If your audience is evolving
If your goals are evolving
Go through this list and see if you fall into any of these categories. If you're still riding a recent high, keep on keeping on! But if you feel like the excitement around your brand has gone stale, maybe you need a refresh.
Weight Watchers was feeling the heat and decided to do something about it — changing its brand's message and inviting a familiar face to help promote it. It's been three years since their last rebrand, and they're back it at again — and they're on course for a second highly successful rebrand.
Of course, Oprah plays a huge part in this — with her notoriety, presence and power felt at every step of the Weight Watchers marketing campaign. But the rebranding as a whole is working, so you can't really knock it, ya know?
Which brand will be next?
Browse through our collection of best logo designs.
GET INSPIRED
Subscribe to Spotlight Newsletter
Subscribe to our newsletter to get the latest industry news