Toranomon Hills Business Tower 15F, 1-17-1 Toranomon, Minato-ku, Tokyo, 105-6415, Japan
Custom Media K.K. Overview
Number of Employees
Under 49
Average Hourly Rate
Inquire
Custom Media is an award-winning bilingual, digital integrated marketing, content-creation and strategic communications agency in Tokyo.
We provide data-driven, targeted marketing solutions with a solid return-on-investment approach focusing on customer engagement. Our services comprise strategy, creation and technology.
Vision

To be the leading bilingual, digital communications agency and content creator for helping global business prosper in Japan and abroad.
Mission

To inspire and innovate digital integrated marketing solutions for clients to communicate and succeed.
Our Values
Quality: We ensure high levels in everything we do.
Integrity: Honesty in all situations is crucial.
Accountability: We take responsibility for our work and projects.
Partnership: We want to form long-lasting relationships with our clients.
Imagination: We inject creativity and innovative ideas into everything we do
Awards
Company of the Year 2013: BCCJ British Business Awards
Japan-British Society Award 2013
Best Charity & Fund Raising Cookbook–Asia: Gourmand World Cookbooks Awards 2013
Hall of Fame Award: Recruiment International Asia Awards
Excellence in Copywriting: 2018 Top Digital Agency Awards
Excellence in Graphic Design: 2018 Top Digital Agency Awards
Team

We are a diverse team of creative individuals, traversing the ever-evolving digital media landscape to innovate and inspire solutions for our clients to succeed.
Custom Media aims to attract stakeholders who are diverse and to be inclusive by representing, celebrating, promoting, embracing, and understanding all races, cultures, orientations, genders, ages, minorities, and disabilities.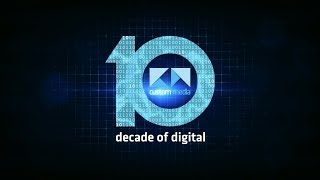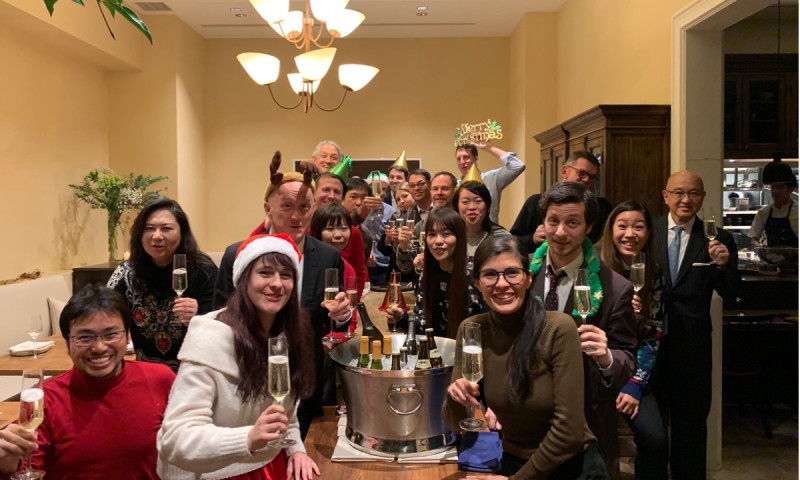 Headquarters
Toranomon Hills Business Tower 15F, 1-17-1 Toranomon, Minato-ku, Tokyo, 105-6415, Japan
Custom Media K.K. Services
Custom Media K.K. Portfolio
Print Design

Mori Building

Digital Marketing

Swiss Delice Rösti

Web Design

Incoco

Print Design

Conrad Tokyo

Video Production

In Japan TV: The Great Rebrand

Print Design

Nordson K.K.

Web Design

GG International School

Branding

Genie Energy

Digital Marketing

OBE Organic

Digital Marketing

Camelot International School

Web Design

Hitomi Dental Office

Video Production

MORI LIVING

Web Design

ONE DESIGNS Co., Ltd.

Web Design

Shimadzu Ltd.

Print Design

American Chamber of Commerce in Japan

Print Design

British Chamber of Commerce in Japan

Print Design

The Canadian: Canada 150 Anniversary Special Edition
Custom Media K.K. Team Bios
Robert Heldt

President and Co-founder

As president and co-founder, Robert has a passion for high-quality creative work. From a distinguished hospitality and advertising background, Robert manages hands-on a diverse and talented team of creative individuals producing digital media, magazines, branding, and communications.

Simon Farrell

Publisher and Co-founder

With extensive knowledge and key contacts from many years in the global print, digital, and broadcast media, Simon leads a diverse team of experienced editors, writers, designers, and photographers.

Masashi Kamimura

Director of Corporate Affairs and Business Development

An award-winning IPO specialist, Masashi was placed on the global recruitment industry's "Hall of Fame" for being the first individual to take two companies to the Tokyo Stock Exchange, and was awarded the industry's highest accolade for his "unrivaled career in the recruitment industry".

Kunio Kikuchi

Advisor

Kunio has 30 years of business and brand management expertise. Prior to his other current position as Founder and CEO of Sekai Holdings Co., Ltd., an international real estate, financial, & business advisory company, he led the prepaid and new payment groups of American Express.

Megumi Okazaki

Head of Project Management

Our bilingual head of project management, Megumi has excellent communications skills and a global perspective gained from extensive experience working in the United States, Canada, Africa, and Japan.

Ximena Criales

Art Director

With more than eight years of experience developing logos, corporate identity, infographics, and editorial design, Ximena has produced work for a diverse range of clients, from rural communities in Mexico to prestigious private institutions.

Alec Jordan

Senior Editor

Alec has 10 years of experience writing, editing, and managing social media for a broad range of publications in the United States and Japan, from educational textbooks and business journals to lifestyle magazines.

Brian Susantio

Digital Lead

With an eye for user experience, he has built smart platforms to facilitate and support content aggregation on a variety of English-language websites and created Custom Media's bespoke administration, estimate, and invoice system.
Custom Media K.K. Clients
American Chamber of Commerce in Japan (ACCJ)

British Chamber of Commerce in Japan (BCCJ)

Canadian Chamber of Commerce in Japan (CCCJ)

Okura Nikko Hotels Management