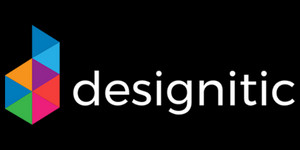 Transforming Enterprises on a Global Scale!
612 SW 17th Ave, Miami, FL 33135, Miami, Florida 33135, United States
Designitic Overview
Number of Employees
250 - 499
Minimal Budget
$10,000 - $25,000
Average Hourly Rate
$2500/hr
Experience the Mastery of Facebook Marketing with Designitic. At Designitic, we are driven by a compelling narrative, with our cherished clients at its core. Explore our offerings:
Specialized Facebook Marketing: Harnessing the power of Facebook to maximize your brand's potential.
eCommerce & Amazon SEO Expertise: Custom strategies for marketplace domination.
Exceptional Web Design & Development: Meticulously crafted to establish a strong digital presence.
Your Vision, Our Passion: We are committed to elevating your business to unprecedented heights. Join us in scripting a chapter of growth and success in your journey.
Areas of Expertise
SEO Expertise

Social Media Expertise
SEO Expertise
Amazon SEO
Multilingual SEO
Designitic Portfolio
Web Design

Gorilla Records

SEO

SBT

Web Design

The Tea Time

Logo Design

TARGAN

Logo Design

MiniTruck Imports

Mobile App Development

Global International Limited
Most Affordable Digital Marketing Package

Project Type:

Digital Marketing

Review Date: 5 July, 2021

We are very happy with our new website for our online writing services. It looks professional and is very easy to navigate. Designitic has provided us with a great service. Everything was clear and responsive from the beginning. The way he handles things is very efficient, and Jeremy is always available to answer questions. Designitic is a pleasure to work with, they help me with much more than just website design. Our experience with Designitc services is the same as the first time we used them

Work Quality:
Timely Delivery:
Responsiveness:
Overall Costs:
Your Satisfaction:
Willing To Refer:

We are very happy with our new website for our online writing services. It looks professional and is very easy to navigate. Designitic has provided us with a great service. Everything was clear and responsive from the beginning. The way he handles things is very efficient, and Jeremy is always available to answer questions. Designitic is a pleasure to work with, they help me with much more than just website design. Our experience with Designitc services is the same as the first time we used them