Digital Divide Consulting
We are Bridging the Digital Divide to Help Businesses Grow
400 Tradecenter Dr #5900, Woburn, MA 01801, Woburn, Massachusetts 01801, United States
Digital Divide Consulting Overview
Number of Employees
Under 49
Minimal Budget
$1,000 - $10,000
Average Hourly Rate
$100/hr
Digital Divide Consulting is a full-service digital marketing and website design consulting company. We focus on small to medium sized businesses that need help creating, maintaining, or optimizing their online presence. We provide a full suite of services that assist with expanding the brand awareness of your business and help target and attract your ideal customers. Also, using a unique perspective of being able to clarify the complicated ways of technology and digital strategies used today: We can bridge the knowledge gap divide for businesses that struggle or don't know how to implement them into their businesses and help them grow!

Our team of expert marketers, designers, and developers understand what it takes to produce results, and provide quality solutions for all your business needs. Working with Digital Divide Consulting is like having your own in-house digital marketing team, allowing you to focus more on the daily operations and grow your business!

Helping businesses grow with online marketing solutions.
Build a better and stronger online presence with quality responsive websites, social media marketing, SEO, digital advertising, reputation management, and listings management tools that makes it easier for customers to find and trust your business in local search.

Why Work With Us? 

Creative Thinking
Always one step ahead of the latest trends and your competition.
 
Tools & Research
State-of-the-art AI technology ensuring your success.
 
Delivering Results
Our team of experts will guide you to the next level of growth.
 
Educate & Engage
Clarifying the complicated ways of digital trends used today and helping you grow.

Our primary focus is to provide state-of-the-art, digital solutions that all businesses need today, to connect with consumers. Our expertise drives meaningful results for small to medium businesses, as well as national brands that want to connect locally.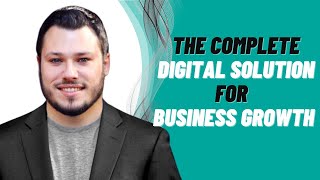 Headquarters
400 Tradecenter Dr #5900, Woburn, MA 01801, Woburn, Massachusetts 01801, United States
Areas of Expertise
Digital Marketing Expertise

SEO Expertise

Social Media Expertise
Digital Marketing Expertise
Digital Marketing Expertise
SEM
Digital Strategy
Digital Advertising
Marketing Analytics
SEO Expertise
SEO Consulting
Local Optimization
Digital Divide Consulting Team Bios
Dylan Chorlton

Founder

Dylan is our founder. He has spent the last eight years specializing in several different types of marketing/digital marketing, psychology, and website design/development. He has worked in all different kinds of business industries over the years, so he's gained a wealth of business knowledge.
Digital Divide Consulting Clients
Woburn Middlesex Lions Club
Digital Divide Consulting Awards
Top Website Design agency in Woburn, MA

Top Massachusetts SEO Company