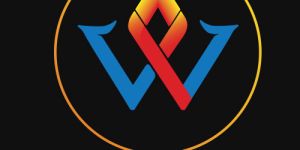 We provide value & Deliver results
2727 Nicollet Avenue South. Suite #5, Minneapolis, Minnesota 55408, United States
ProWeb365 Overview
Number of Employees
Under 49
Minimal Budget
$1,000 - $10,000
Average Hourly Rate
$80/hr
ProWeb365 was built from the belief that if we identify and help you overcome your online marketing challenges, we will both be successful. We measure our success by how well we learn your business' needs and how quickly and effectively we address them. We stand by our work, and we feel confident that our existing clients are our strongest advocates.
If you choose ProWeb365, we promise you will always receive personal and professional assistance in each and every step of your web design project, and beyond. Again, we are here to build a successful, long-term relationship with you, and we are confident you will be consistently pleased with our services. We want our clients to be so pleased with our work that they will be happy to serve as strong references regarding the quality of our work. If you believe in our cornerstone values of TRUST, RELATIONSHIP and INTEGRITY, and would like to see these in your web design company, call us at 
(612) 590-8080
 to let our professionals take care of your project.
ProWeb365 also appreciates the efforts of those who work to better their communities. We offer discounts for website design and maintenance services to 
non-profit organizations
. Non-profits can also ask local businesses to sponsor the rest of their project's cost, after our discount has been applied. If you are a non-profit organization and need to construct a website, please contact our web designers at info@ProWeb365.com.
ProWeb365 Team Bios
Peter Nguyen

CEO

Phong (Peter) Nguyen is the President and Marketing Director of ProWeb365, a web design and marketing company. He leads a talented team of web designers, web developers, and digital marketers who love to help businesses and organizations with their online marketing challenges. Phong came from an ent