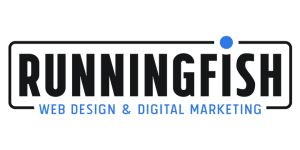 740 13th Street, Suite 222, San Diego, California 92101, United States
Runningfish Overview
Number of Employees
Under 49
Minimal Budget
$1,000 - $10,000
Average Hourly Rate
$150/hr
Runningfish's office is located in beautiful San Diego, California. Our agency is comprised of expert designers, programmers, coders and marketers all led by an accomplished management team with one goal - YOUR SUCCESS.

We love to explore and listen to people's stories and cultures. Over the years, we've discovered many businesses that bring such unique value to their local communities through the quality of their products, services or expertise, but they go by unnoticed because they think they don't have the money or the insights to market themselves. So, they stagnate or, even worse, close down.

We empower small and medium businesses to grow while they keep doing what they do best.
Runningfish Portfolio
Web Design

Westone

WordPress Website Design

Gaslamp Quarter

WordPress Website Design

Synergy Enrollment & Benefits

eCommerce Development

The Brush Guys

WordPress Website Design

Gallagher | Krich Trusted Advocates

WordPress Website Design

Cali Select Products

eCommerce Development

The Lean Machine Meal Prep

eCommerce Development

WLKS Eyewear

Digital Marketing

Sun Diego Wraps

WordPress Website Design

Greystone Steakhouse & Seafood

Website Development

Catalina Cylinders

Web Design

San Diego Private Events

WordPress Development

Southcoast Welding & Manufacturing

Responsive Website Design

Bespoke Hair

Web Design

First Nurses

WordPress Website Design

All Time Awards
Runningfish Team Bios
Chris Vasey

SEO & Digital Marketing

Chris is the Founder and Marketing Director of Runningfish. In 2003, he moved to San Diego and founded Runningfish. Since then, Chris has been the face of the company, but he also works behind the scenes as SEO master and marketing expert.

Zach Cameron

Creative

Zach's lifelong passion for new media, his sense of perfectionism, and his love for modern design trends show through in each of his projects. Zachs last position as Design Director at LearnSpeed, LLC allowed him to acquire a well-rounded technical skillset.

Jordan Montero

Web Developer

Jordan prioritizes client satisfaction above all when it comes to his web design and development projects. Utilizing his degree in Psychology from San Diego State University, Jordan can effectively process client needs and reflect their vision on screen upon completion.
Runningfish Clients
Bill Howe Plumbing, Heating & Air

Synergy Enrollment & Benefits

Southcoast Welding & Manufacturing

Gaslamp Quarter Association

Anthony Welded Products Inc.