What Makes App Developers In Boston Unique?
Unlike other popular app development outsourcing destinations, Boston:
Attracts A Skilled Workforce
On the one hand, Boston has a cost of living that is -14.1% lower than in San Francisco - one of the most popular tech hubs in the world.
On the other hand, the city has a stable job growth. And Best Places predicts that over the next 10 years it will reach 42.5%.
These are the primary reasons why Boston attracts a highly-skilled workforce from the whole country. As a result, the tech industry here is booming and between 2018 and 2019, it added 10,704 new jobs.
Produces Top-Notch Talent
Boston is home to one of the internationally-recognized higher educational institutions - Boston University.
It offers courses in various fields and students here can also pursue a degree "Master of Science in Computer Information Systems".
The program concentrates on web application development and allows students to learn the fundamental concepts of web apps and get familiar with the latest topics in some of the most popular programming languages.
They also get the chance to work use cutting-edge technologies and work on real projects
This is how the city produces top-notch talent that contributes to the thriving tech scene.
Is Home To Some Of The Most Popular Industries In The World
According to Statistical Atlas, some of the major industries in Boston by the percentage of employment are:
Healthcare
Education
Hospitality
Retail
Finance & insurance
So, app developers in Boston have acquired experience in serving clients in these industries.
They have unique insights into the local ecosystem, the market's trends and opportunities and the audience's challenges.
This is why they have the experience to deliver high performing applications, particularly for these sectors.
What Does A Mobile App Development Company In Boston Do?
App developers in Boston offer standard mobile application services. Their job is to deliver fully functional products that meet their customers' goals and help them to:
Stand out from their competitors
Build brand awareness and recognition
Increase accessibility
Strengthen customer engagement
Cultivate customer loyalty
To achieve this, they engage in various tasks including:
Conducting competitor and market research
Understanding clients' goals and requirements
Identifying key application functionalities and features
Creating databases
Securing websites
Integrating APIs
Performing QA testing
Maintaining websites
And more
How Much Does Mobile App Development In Boston Cost?
When considering mobile app development in Boston you may come across rates that go as low as $25 and as high as $250 per hour. And that's normal because no agency is the same.
These companies formulate their fees per hour based on various factors including:
Their size and seniority
Project scope and deadline
They may also offer you other alternatives like a result-based fee, meaning you will issue the billing once they deliver the desired results.
Or, they may also require a fee per project that mostly depends on your app's complexity. So, it can vary between $5,000 - $250,000+.
Why Hire App Developers In Boston?
These are the top three reasons why you should partner with app developers in Boston:
Work with top-notch talent: With its low cost of living and stable job growth. Boston attracts and employs some of the best developers in the nation. What's more, the city's internationally renowned university also produces top-grade talent. So, here you will find some of the finest experts that deliver high performing products.
Get cost-effective services: Thanks to the city's lower cost of living, the local app companies can offer services of equal quality but at more affordable rates than other tech hubs in the US like San Francisco, New York or Los Angeles.
Reach your local audience successfully: Mobile app development companies in Boston have served local clients and businesses. So, unlike their other US-based competitors, they have unique insights into the local market. They understand your audience's pain points, needs and challenges. This is why they are uniquely positioned to deliver applications created to serve the right target market.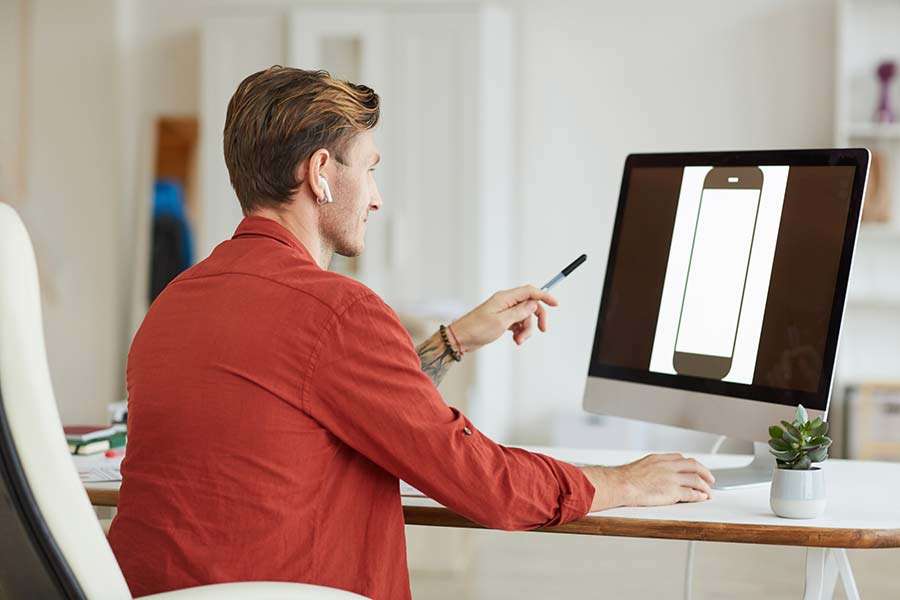 How To Choose The Best Mobile App Development Company In Boston
When searching for the ideal partner for your brands, make sure you take the following steps to make the right choice:
Set clear app requirements: Before you approach mobile app development in Boston, make sure you have a clear idea about your business needs and goals. This will help you define your app requirements. Determine the desired results, the core features and functionalities, upgrades and more. This will help you find a partner that is able to meet your expectations.
Establish a budget: Once you understand your requirements, make sure you calculate an estimated cost to see how much your business can handle. This will help you find out which app developers in Boston you can afford to hire.
Learn about their core competencies: Check the services they offer on their websites or ask them what they specialize in. The company that builds your product should have relevant expertise and experience.
Ask about technical maintenance and support: Even the simplest applications need maintenance and updates after launch. Keeping your mobile app up-to-date matters in delivering outstanding user experience. This is why you should make sure you partner with an app developer in Boston that is able to invest in a long-term partnership.
Find out how they secure their products: Digital products including mobile apps can often be a target to malicious activities. However, since your app may store sensitive data and clients' info, you want to make sure it is well protected. So, ask these app developers what security processes they have in place.
10 Questions To Ask App Developers In Boston Before You Hire One
What do you specialize in?
Have you ever built similar apps? Where can I see them?
What is your app development process end-to-end?
Does your team follow coding standards?
What platforms do you suggest submitting my app on?
Who will own the code after launch?
Do you offer post-launch support?
How do you secure your applications?
How will I measure my app success?
What is the cost of my project?
Takeaways On App Developers In Boston
App developers in Boston offer standard mobile application development services. However, unlike their other US-based competitors, they:
Attract and employ a skilled workforce
Offer cost-effective services
Understand the local market well
Hiring a mobile app development company in Boston may cost you between $25 and $250 per hour.
To pick the ideal app developer in Boston, make sure you:
Set clear app requirements
Establish a budget
Learn about their core competencies
Ask about technical maintenance and support
Find out how they secure their products
Best of luck!
…