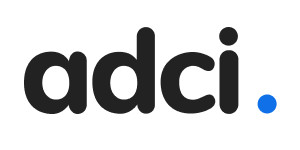 UX/UI design, web development, maintenance
1400 - 18 King Street East, Toronto, M5C 1C4, Canada
ADCI Overview
Number of Employees
Under 49
Minimal Budget
$1,000 - $10,000
Average Hourly Rate
$30/hr
We make web applications and websites for small businesses: content-heavy platforms, blogs, high-load e-commerce websites, and simple corporate profiles.

We create them with ready-made modules on Drupal and powerful front end on React. Such websites are easy to use for website managers and are eye candy for your visitors.

Don't know how to start? Ask our sales manager Julia at the free initial consultation: https://calendly.com/julia-adci-solutions
ADCI Services
Responsive Website Design
ADCI Portfolio
Drupal Development

Drupal 7 content migration

Web Design

Children's Medical Center «Do16-ti»

Website Development

Website for a biopharmaceutical company

Drupal Development

Drupal 8 development for the Max Planck Institute for the History of Science

Website Development

An influencer marketing platform

Drupal Development

Drupal 7 P2P platform

Drupal Development

An online shopping comparison website on Drupal

Web Design

Design and branding for the Open Source conference

Web Design

Drupal 8 development and design for Green Street Solar

Web Design

Drupal and Vue.js development for Alutech United Inc

Drupal Development

Drupal 8 corporate website for showcasing product

Drupal Development

Drupal 7 website development for Raze Motorsports

Drupal Development

Drupal 8 event website

Website Development

The Symfony CRM application development for a global publisher and consultancy

Drupal Development

Website design, mobile version, and development

Website Development

Drupal development and design for a jewelry manufacturer

Web Design

Foothills Medical Center

Website Development

Isomorphic web application for the UK car scrapping company
ADCI Team Bios
Alexander Kuznetsov

CEO

I am the CEO at the ADCI Solutions company that specializes in web design and development. Since 2007 I've grown my team up to 30+ designers and developers working with clients from the USA, Europe, Australia to name a few.

Iuliia Gapunenko

Sales and marketing

I am the person who makes sure that client's needs are the №1 priority and they are delivered to a project team.

Denis Usov

Team Lead

I develop Drupal and Symfony apps, manage project teams and hold communication with clients.