An eCommerce SEO agency is a specialized company that helps online stores become more visible in search engine results pages (SERPs), hit higher rankings and drive more organic traffic.
In other words, an eCommerce SEO company helps brands that sell online generate more potential visitors to their product pages free, i.e. organically from search engines like Google, Yahoo and Bing.
Let's say you own a digital store that sells men's shoes. When your potential customers search the web for that term, search engines provide relevant results and connect them with pages optimized for the phrase.
However, according to HubSpot, 75% of those searchers never scroll past the first page of the search results. So, you need to make sure your website appears within the first 10 results on page one.
The higher rankings you hit, the more organic traffic will land on your pages. In fact, according to Backlinko, the first result in Google receives about 32% of all clicks.
eCommerce SEO agencies have the know-how and experience to make all the difference and move the needle for your business.
What Does An eCommerce SEO Company Do?
An eCommerce SEO company's tasks typically include:
eCommerce SEO audit: They examine your online shop to identify any shortcomings or issues that may affect your rankings and bring down its search engine optimization value. This includes dozens of on-page elements like the use of keywords and content as well as technical factors such as page speed, crawlability and canonical tags.
On-page SEO: eCommerce SEO agencies are specialized in various on-page SEO tactics, including:

Keyword research: They find the key phrases that potential customers are searching for using comprehensive keyword research tools.
Product page optimization: They optimize product pages including the title tags, meta descriptions, images and URLs using relevant keywords.
Content strategy: They optimize existing content based on relevant terms and develop plans for ongoing content development.
Internal linking: They interlink the web pages of the same website to improve time on site and help search engines to crawl and index the websites.

Off-page SEO: eCommerce search engine optimization companies help online stores build popularity, credibility and trust among search engines by executing various strategies like:

Link generation: They get websites with greater domain authority to link to websites' pages.
Social media marketing: They help brands establish a strong social media presence to attract high-quality leads to their websites.
Content marketing: They submit high-quality and relevant articles, press releases and blog posts to increase brand awareness and drive quality traffic.

Technical SEO: An eCommerce SEO agency focuses on different technical tasks to ensure search engines can crawl online stores efficiently. Some of these tasks are:

Establishing proper site structure
Using responsive design
Reducing page load time
Using canonical tags
Implementing XML sitemaps and robots.txt files
Ensuring clean URL structures
And more

Reporting: eCommerce SEO agencies provide their clients with detailed monthly reports on website performance. These include different SEO metrics that help them understand the ROI achieved from SEO such as:

Organic traffic
Bounce rates
Organic rankings
Time on site
How Does SEO For eCommerce Websites Differ From Regular Search Engine Optimization?
Considering that operating and maintaining eCommerce websites is much more complicated than ordinary websites, it comes as no surprise that optimizing online stores will require an additional effort.
With all new products being added to online stores each and every day, an eCommerce SEO agency has to perform regular updates to ensure they receive maximum visibility on search engines.
This may include:
Performing keyword research
Including keywords in alt tags, images, meta descriptions
Implementing a schema microdata structure
And more
The sheer volume of pages and products that digital shops contain makes SEO updates of high priority. Though ordinary websites that don't sell still benefit a lot from SEO updates, they don't need to go through this process frequently.
Additionally, Google has specific criteria for eCommerce websites that measure the quality of their pages. It uses Page Quality rating to evaluate how well pages achieve their purpose.
For instance, different websites should have different types of main content.
According to search engines, a store product page, whose purpose is to sell or give information about products, should include reviews, shopping and safety information as a part of their main content.
According to Google's quality guidelines, for an eCommerce website to receive the highest possible rating, it should have:
Very high level of E-A-T
Very positive reputation
Satisfying or comprehensive amount of high-quality main content
The SEO list for eCommerce sites is much longer than these two factors. Luckily, eCommerce SEO agencies have a profound understanding of the rules and best practices to help your store be trustworthy and rank higher in search results.
How Much Do eCommerce SEO Services Cost?
The cost of eCommerce SEO services in the U.S. varies drastically because there are many different factors that influence it, including:
The size of your business and your website
The number of products you sell
Initial review and analysis
Additional services like content marketing and social media management
And more
The most common pricing structures are:
Hourly pricing: This pricing is based on the time an eCommerce SEO expert spends on the project. The average cost varies between $50 and $150 per hour.
Monthly retainer: An eCommerce SEO agency can often charge an upfront cost to ensure its commitment to the project. The cost starts around $750 and can go up to $5,000/month, sometimes even more.
Pricing per project: Some eCommerce search engine optimization companies will quote clients a price for the entire project. These will be based on the overall scope of the project as well as the business' SEO goals. One-time projects typically vary between $1,000 and $30,000.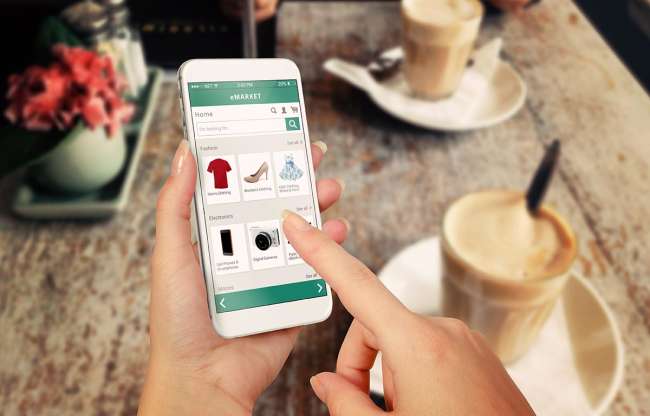 Why Should You Hire An eCommerce Search Engine Optimization Agency?
These are the top three reasons why you should partner with an eCommerce SEO agency:
Reason #1: Specialized Insights
The best eCommerce SEO agencies have an extensive track record in developing and executing search engine optimization strategies for online stores.
They have spent years working on different projects and serving different clients and industries which makes them equipped to handle specific situations.
Partnering with a professional eCommerce SEO expert can ensure you manage unexpected changes, keep up with algorithm updates and cope with potential issues and penalties.
Additionally, eCommerce search engine optimization agencies have access to cutting-edge tools and the latest technologies that they leverage to gather unique insights.
These can be quite helpful in:
Monitoring your website's health and spot potential issues
Performing keyword research strategically
Analyzing competition
And more
Therefore, thanks to their ample experience and strategic insights, these companies are competent to develop a detailed plan of action and appropriately manage your online store optimization.
Reason #2: Long-Term Cost Reduction And Time-Saving
Partnering with an eCommerce SEO expert significantly reduces cost and saves money in the long run because they develop strategies with your company's profitability in mind.
Time is a luxury that most business owners don't have. Particularly when it comes to time-consuming tasks such as search engine optimization, eCommerce SEO agencies can handle all the needed tasks while allowing you to focus on more important business-related tasks.
Additionally, partnering with a professional company can notably reduce your cost. While it takes an ongoing investment to manage an in-house SEO team, outsourcing your SEO project to an external specialized agency will save you money since they:
Come equipped with premium and expensive SEO tools like SEMrush, Ahrefs and Moz that reach up to one thousand dollars per month.
Have a robust team of SEO experts but also content marketers, social media managers, web designers and more who will be at your disposal for the price of a single expert.
Reason #3: Relevance
SEO is an ever-changing field that requires staying on top of trends and algorithm changes. The best practices that work today may no longer be effective tomorrow.
Therefore, for websites to stay relevant and up-to-date they need to be optimized properly based on factors that are applicable at the time being.
However, most business owners may not have the time to stay on top of these changes. Considering that most of the updates go completely unnoticed, if not applied fast, they may affect the site performance.
eCommerce SEO agencies in the United States keep up with all these changes, know what works and what doesn't and can ensure your online store implements them properly and timely.
DesignRush ranked the leading eCommerce consulting companies.
Find them here!
How To Choose The Best eCommerce SEO Company For Your Business?
Consider the following factors when selecting the best eCommerce SEO expert for your business:
Portfolios and case studies: The portfolios and case studies of these specialized agencies will provide you with an insight into their past performance including the type of projects they've worked on, the kind of clients they serve as well as the results they have delivered. We advise you to check some of the websites they have optimized to see how well they rank in search results. This will show if they can help you achieve your objectives.
Industry experience: Industry-specific knowledge can make all the difference when it comes to making your online store visible in search engine results. For instance, optimizing a shop that sells beauty products is not the same as optimizing a food product website. They both have unique challenges and entail different strategies. An eCommerce SEO expert who is familiar with the challenges your particular business faces will be more competent to employ the right tactics and deliver measurable results.
Third-party reviews: The feedback of past clients can testify to eCommerce SEO companies' credibility, reliability and professionalism. Reviews will reveal valuable info on their working style, customer service, flexibility and transparency which will ultimately help you understand if they are a good fit for your brand.
15 Questions To Ask eCommerce SEO Agencies Before Hiring One
Based on what you see on our website, what are the biggest areas of improvement that you can spot?
Will you perform an in-depth SEO audit on our product pages? How will this process inform your strategies?
How do you stay on top of search engine best practices and algorithm changes?
What SEO tools do you have access to?
Have you ever helped a business related to ours? What results have you delivered?
What on-page, off-page and technical SEO tactics will you employ to help us achieve higher rankings?
What local SEO strategies will work for our specific business?
What does your typical keyword research strategy look like?
How will you keep our website secure?
How long will it take for our product pages to rank?
How do you measure progress and how often will you report on results? What KPIs will you set for us?
What specialists will work on my project? How experienced are they in the field?
What communication channels will we use and how often will we communicate?
What is your pricing policy? How much should I expect you to charge for your eCommerce SEO services?
How can my team contribute to ensure success?
Takeaways On eCommerce SEO Agencies
eCommerce SEO agencies in the USA help businesses that sell online drive more potential customers to their websites and generate more sales.
Their core offerings are:
eCommerce SEO audit
On-page SEO
Off-page SEO
Technical SEO
Reporting
eCommerce SEO services can cost around $50-$150 per hour.
The key benefits of hiring a professional agency are:
Specialized insights
Long-term cost reduction and time-saving
Relevance in the marketplace
To choose the best eCommerce SEO company for your business, consider the following points:
Portfolios and case studies
Industry experience
Third-party reviews
Best of luck!
…