Delivering Impactful Campaigns.
Schrafft's Building 529 Main Street, Suite 212, Boston, Massachusetts 02129, United States
Boston Digital Overview
Number of Employees
Under 49
Average Hourly Rate
Inquire
Unlike most digital agencies, Boston Digital's approach revolves around gaining a profound understanding of content consumption patterns. By delving deep into consumer behavior and preferences, we develop targeted strategies that maximize engagement and drive tangible results.

From content creation and optimization to social media management and digital advertising, our team of experts is equipped to deliver impactful campaigns that help businesses reach their digital marketing goals.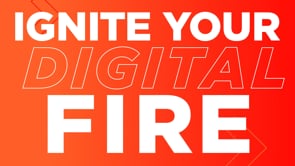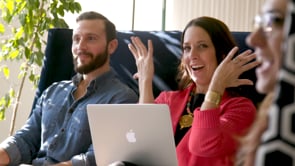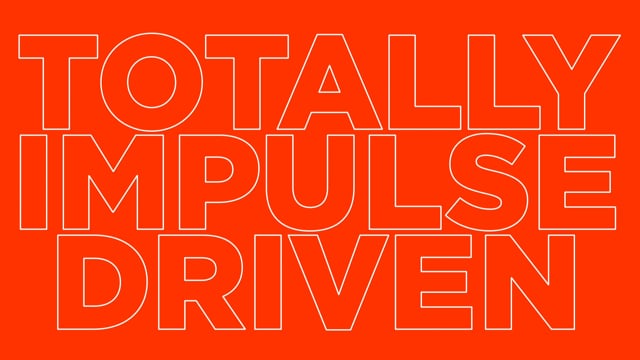 Headquarters
Schrafft's Building 529 Main Street, Suite 212, Boston, Massachusetts 02129, United States
Boston Digital Services
Areas of Expertise
CMS Platforms

Digital Marketing Expertise

Market Research Expertise
Digital Marketing Expertise
Digital Marketing Expertise
Digital Advertising
Lead Generation
Market Research Expertise
Market Research Expertise
Data Analysis
Interviews
Surveys
Boston Digital Portfolio
Web Development

When Loftware, Inc.

Web Development

Liberty Mutuals U.S.

Web Development

REGENXBIO

Web Development

Foley Hoag LLP

Web Development

Verve Therapeutics
Website Development

Project Type:

Website Development

Review Date: 7 November, 2023

Brad Rinklin, CMO of Eze Software Group, collaborated with Boston Digital on a website project. He noted that Boston Digital's expertise ensured a smooth and uninterrupted project. With over two decades of experience, Rinklin affirmed that it was the smoothest website project he had ever been a part of, both during the project's execution and in the post-launch phase. (Source: 3rd Party Review Platform)

Work Quality:
Timely Delivery:
Responsiveness:
Overall Costs:
Your Satisfaction:
Willing To Refer:

Brad Rinklin, CMO of Eze Software Group, collaborated with Boston Digital on a website project. He noted that Boston Digital's expertise ensured a smooth and uninterrupted project. With over two decades of experience, Rinklin affirmed that it was the smoothest website project he had ever been a part of, both during the project's execution and in the post-launch phase. (Source: 3rd Party Review Platform)

Digital Marketing Services

Project Type:

Digital Marketing

Review Date: 2 November, 2023

Todd Eckler, CMO of Fiduciary Trust, appreciates Boston Digital's digital marketing expertise and collaborative approach. Under Boston Digital's guidance, Eckler's team significantly improved the ability to provide personalized content at scale, resulting in a 35% boost in organic traffic and a 75% increase in Page 1 keyword positions. Moreover, clicks increased by 45% while the cost per click reduced by half. (Source: 3rd Party Review Platform)

Work Quality:
Timely Delivery:
Responsiveness:
Overall Costs:
Your Satisfaction:
Willing To Refer:

Todd Eckler, CMO of Fiduciary Trust, appreciates Boston Digital's digital marketing expertise and collaborative approach. Under Boston Digital's guidance, Eckler's team significantly improved the ability to provide personalized content at scale, resulting in a 35% boost in organic traffic and a 75% increase in Page 1 keyword positions. Moreover, clicks increased by 45% while the cost per click reduced by half. (Source: 3rd Party Review Platform)

Website Development

Project Type:

Website Development

Review Date: 26 October, 2023

I engaged Boston Digital to revamp our healthcare company's website infrastructure. Its work resulted in a more user-friendly website with improved report retrieval and ADA compliance. The website redesign also boosted average session times and usability. While collaborative aspects fell short and caused delays, I appreciate the team's accountability and ultimate commitment to project completion. (Source: 3rd Party Review Platform)

Work Quality:
Timely Delivery:
Responsiveness:
Overall Costs:
Your Satisfaction:
Willing To Refer:

I engaged Boston Digital to revamp our healthcare company's website infrastructure. Its work resulted in a more user-friendly website with improved report retrieval and ADA compliance. The website redesign also boosted average session times and usability. While collaborative aspects fell short and caused delays, I appreciate the team's accountability and ultimate commitment to project completion. (Source: 3rd Party Review Platform)

Review Date: 21 October, 2023

Mark Staples, Former CIO of Wentworth Institute of Technology, entrusted Boston Digital with a website redesign project for the institution. Staples praised the agency's extensive higher education website redesign experience. He also noted that the agency effectively promoted the institute's student enrollment, alumni engagement, and website-driven activities like campus tours, applications, and donations. (Source: 3rd Party Review Platform)

Work Quality:
Timely Delivery:
Responsiveness:
Overall Costs:
Your Satisfaction:
Willing To Refer:

Mark Staples, Former CIO of Wentworth Institute of Technology, entrusted Boston Digital with a website redesign project for the institution. Staples praised the agency's extensive higher education website redesign experience. He also noted that the agency effectively promoted the institute's student enrollment, alumni engagement, and website-driven activities like campus tours, applications, and donations. (Source: 3rd Party Review Platform)

Digital Marketing

Project Type:

Digital Marketing

Review Date: 14 July, 2023

Priya Ranade experienced consistent challenges with Boston Digital's ability to meet deadlines and a need for more proactive issue identification and communication. Additionally, the agency's inadequate staffing led to sub-par work. However, she noted that the agency's account managers were friendly. (Source: 3rd Party Review Platform)

Work Quality:
Timely Delivery:
Responsiveness:
Overall Costs:
Your Satisfaction:
Willing To Refer:

Priya Ranade experienced consistent challenges with Boston Digital's ability to meet deadlines and a need for more proactive issue identification and communication. Additionally, the agency's inadequate staffing led to sub-par work. However, she noted that the agency's account managers were friendly. (Source: 3rd Party Review Platform)

Website Development

Project Type:

Website Development

Review Date: 3 July, 2023

According to Bruce Earle, Boston Digital was very professional and a pleasure to work with. The agency delivered the project on time and within budget. (Source: 3rd Party Review Platform)

Work Quality:
Timely Delivery:
Responsiveness:
Overall Costs:
Your Satisfaction:
Willing To Refer:

According to Bruce Earle, Boston Digital was very professional and a pleasure to work with. The agency delivered the project on time and within budget. (Source: 3rd Party Review Platform)