Connecting Brands with Decision-Makers: LinkedIn Marketing, the Brafton Way.
2 Oliver Street Suite 904, Boston, Massachusetts 02109, United States
Brafton Overview
Number of Employees
100 - 249
Minimal Budget
$1,000 - $10,000
Average Hourly Rate
$150/hr
LinkedIn Marketing Excellence with Brafton
Impactful content for powerful brands on LinkedIn!
Why LinkedIn Marketing?
Reach and Influence: 60 million senior executives and 65 million B2B decision-makers choose LinkedIn. It's not just another social network; its the hub of buying power.
Global Presence: LinkedIn dominates with 850 million members spanning 200 countries, making it the perfect platform to elevate brand awareness globally.
Our Approach:
The Art of Professional Networking: LinkedIn isnt just another social media; it's your company's business card. We ensure your voice resonates clearly and authentically.
Engage the Decision-Makers: Our seasoned experts are adept at entering the right conversations and using LinkedIn's potential to its maximum.
Full Funnel Focus: From the first connection to sealing the deal, we masterfully guide potential customers throughout the sales journey, turning relationships into tangible opportunities.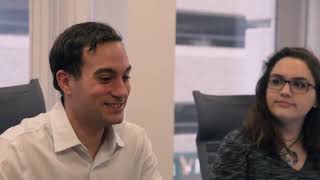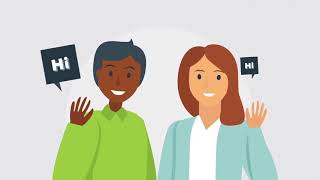 Headquarters
2 Oliver Street Suite 904, Boston, Massachusetts 02109, United States
Areas of Expertise
Digital Marketing Expertise

Social Media Expertise

SEO Expertise

PPC Expertise

Web Design Expertise

Video Production Expertise
Digital Marketing Expertise
Digital Marketing Expertise
Social Media Expertise
Social Media Consulting
Twitter
LinkedIn
SEO Expertise
On-Page Optimization
Video SEO
PPC Expertise
YouTube
Google Ads
Amazon
Yahoo
Bing
Spotify
Video Production Expertise
Video Production Expertise
Motion Graphics
Animation Production
Storyboarding
Visual Effects
Brafton Portfolio
Graphic Design

The Most Translated Books of the World - Preply

Social Media Consulting

Genworth Australia

Social Media Consulting

Carey

Social Media Consulting

Total Safety

Social Media Consulting

Phone Ninjas

On-Page Optimization

e-PlanSofts

On-Page Optimization

Quench

Inbound Marketing

ThoughtTrace

PPC

Omni Financial

B2B

Clemens Food Group brand: Farm Promise

Content Marketing

Zendesk

On-Page Optimization

Stanford University
Brafton Team Bios
Tom Agnew

CEO and Co-Founder

Tom is an entrepreneur specializing in building content marketing, marketing technology and information services businesses. Over the last 15 years he has co-founded a group of companies that today are North America, the UK and Australias leading content marketing agencies.

William Bracken

CFO and Co-Founder

A co-founder of Brafton, William has been responsible for the strategic financial operations of the business since 2008. As the company diversifies its product ranges and expands into new geographical markets.

Stewart Snow

Chief Technology Officer

Stewart is responsible for evolving and revolutionizing Braftons internal and external software offerings and platforms, as well as providing industry-leading consultancy and integration to Braftons clients.

Adam Barber

Chief Commercial Officer

Adam is responsible for Braftons commercial and client strategy teams globally. He has been working in content marketing for 20+ years, during which time he established Braftons operations in APAC and EMEA.

Dave Snyder

Chief Services Officer

Dave oversees Braftons Project Management, Consulting and Promotions & Engagement teams, working with clients and Braftons internal content marketing experts to ensure operational excellence across the business.

Lauren Fox

VP Marketing

Lauren Fox is the VP of Marketing at Brafton. She has grown the Brafton blog from 30K to 230K monthly visitors and tripled its newsletter subscriber base over the course of three years. Her expertise ranges from content research and planning to performance analysis, with a focus on content strategy.

Ryan Collier

VP Sales Operations

As the global VP of Sales Operations for Brafton, Ryan Collier is responsible for pushing high-converting opportunities to our sales team for optimal sales results. With over 17 years experience in the industry and almost 15 years with Brafton.

Chris Hassan

VP Editorial

Chris began his Brafton career as a Content Writer and now oversees the companys global Editorial department. With over 10 years of content marketing experience, Chris is dedicated to ensuring the copy Braftons in-house writers create exceeds clients expectations.

Lyndsay Radlowski

Global VP, Sales

Lyndsay is a client focused Executive bringing 17 years of Sales and Marketing experience, 9 of those years exclusively in Digital Marketing. She oversees Braftons sales teams and is responsible for supporting Braftons global business development efforts.

Tricia Calder

VP Customer Experience

With over 10 years experience in digital marketing, Tricia leads our NA & EMEA client strategy teams. Tricia is responsible for ensuring our client services team provides an excellent experience to our clients which includes understanding and delivering on our clients goals.