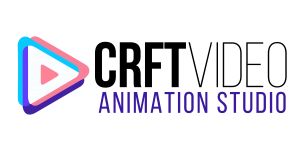 Explainer Videos That Drive Results
447 Broadway 2nd Floor Suite #450, New York City, New York 10013, United States
Crft Video Overview
Number of Employees
Under 49
Minimal Budget
$1,000 - $10,000
Average Hourly Rate
$50/hr
We create amazing videos that bring sales and turns your hot prospects into paying customers. Specializing in explainer video production and whiteboard animation services, we offer a variety of video types that caters to your different needs and goals. 

We are a team of passionate individuals who have each made a name in distinctive industries. With expertise and experience that dates back to more than a decade, you can trust our team to produce impactful videos that achieve your each and every goal.

Our videos are crafted with your brands' unique identity in mind, and we tailor your message to engage with your target audience on a personal level. We also pride ourselves on providing our clients with the industry's highest level of quality and production standards.
Crft Video Services
Areas of Expertise
Video Production Expertise
Video Production Expertise
Video Production Expertise
3D Animation
Explainer
Training Videos
Whiteboard Animation
Video Editing
Documentary
Crft Video Portfolio
Video Production

Animated Explainer Video - Muniq

Video Production

3D Animated Video - LJM

Video Production

Animated Explainer Video - R365

Video Production

2D Animated Explainer Video - JungoHR

Video Production

Animated Explainer Video - Ledder

Video Production

2D Animated Explainer Video - TDL

Video Production

3D Animation & Modeling - JoySuds

Video Production

Animated Explainer Video - Apple & PTP

Video Production

Animated Explainer Video - RAN Wireless

Video Production

Animated Explainer Video - WeSolar CSP

Video Production

Animated Explainer Video - Yandex

Video Production

3D Animated Video & Visualization - GROHE
Explainer Video

Project Type:

Video Production

Review Date: 24 May, 2023

Our experience with CRFT Video was exceptional! They showcased their creativity and expertise in crafting an engaging explainer video for our company. Their professionalism, timely delivery, and attention to detail were commendable. The final result surpassed our expectations, effectively showcasing our moving and storage services. Highly recommended!

Work Quality:
Timely Delivery:
Responsiveness:
Overall Costs:
Your Satisfaction:
Willing To Refer:

Our experience with CRFT Video was exceptional! They showcased their creativity and expertise in crafting an engaging explainer video for our company. Their professionalism, timely delivery, and attention to detail were commendable. The final result surpassed our expectations, effectively showcasing our moving and storage services. Highly recommended!

Walkthrough explainer video

Project Type:

Video Production

Review Date: 7 February, 2023

Recently, I had the pleasure of working with CRFT Video on an animation project for my SEO company. I was awestruck by their experience, originality, and professionalism from the very beginning. CRFT Video displayed an in-depth comprehension of my company's aims and objectives from the outset of our conversation. (Verified via email)

Work Quality:
Timely Delivery:
Responsiveness:
Overall Costs:
Your Satisfaction:
Willing To Refer:

Recently, I had the pleasure of working with CRFT Video on an animation project for my SEO company. I was awestruck by their experience, originality, and professionalism from the very beginning. CRFT Video displayed an in-depth comprehension of my company's aims and objectives from the outset of our conversation. (Verified via email)

Explainer Video

Project Type:

Explainer Video Production

Review Date: 19 January, 2023

I had the pleasure of working with CRFT Video for a video production project and it was an outstanding experience. Their project management style was clear, organized and effective. The team was highly professional, attentive to our needs and always provided valuable input throughout the entire process. The communication was efficient, fast and consistent, using different tools to keep us informed and on track.

Work Quality:
Timely Delivery:
Responsiveness:
Overall Costs:
Your Satisfaction:
Willing To Refer:

I had the pleasure of working with CRFT Video for a video production project and it was an outstanding experience. Their project management style was clear, organized and effective. The team was highly professional, attentive to our needs and always provided valuable input throughout the entire process. The communication was efficient, fast and consistent, using different tools to keep us informed and on track.

3D Visualization

Project Type:

Video Production

Review Date: 16 January, 2023

We had the pleasure of working with CRFT Video on a 3D visualization project for one of our interior design projects, and we couldn't be happier with the results. From start to finish, the team at CRFT Video was professional, responsive, and easy to work with. Their level of expertise in creating 3D visualizations is impressive, and their attention to detail helped to create a highly detailed and realistic representation of the space.

Work Quality:
Timely Delivery:
Responsiveness:
Overall Costs:
Your Satisfaction:
Willing To Refer:

We had the pleasure of working with CRFT Video on a 3D visualization project for one of our interior design projects, and we couldn't be happier with the results. From start to finish, the team at CRFT Video was professional, responsive, and easy to work with. Their level of expertise in creating 3D visualizations is impressive, and their attention to detail helped to create a highly detailed and realistic representation of the space.

Animated Video

Project Type:

Video Production

Review Date: 27 December, 2022

CRFT Video produced a software company product video for Netloop. They first discussed the project before working on the script, storyboard, animation, and voiceover. The agency was communicative, flexible, and transparent through the entire process. Overall, its understanding of the client's company and requirements was impressive. (Verified via email)

Work Quality:
Timely Delivery:
Responsiveness:
Overall Costs:
Your Satisfaction:
Willing To Refer:

CRFT Video produced a software company product video for Netloop. They first discussed the project before working on the script, storyboard, animation, and voiceover. The agency was communicative, flexible, and transparent through the entire process. Overall, its understanding of the client's company and requirements was impressive. (Verified via email)

Explainer video for platform

Project Type:

Video Production

Review Date: 19 December, 2022

B2B Doors wanted to educate prospective clients about the distinct advantages of its product compared to existing tools. The client opted for a 90-second 2D animated explainer video. Its communicated with Crft Video via email and frame.io comments. The correspondence was consistently clear and thorough. (Verified via email)

Work Quality:
Timely Delivery:
Responsiveness:
Overall Costs:
Your Satisfaction:
Willing To Refer:

B2B Doors wanted to educate prospective clients about the distinct advantages of its product compared to existing tools. The client opted for a 90-second 2D animated explainer video. Its communicated with Crft Video via email and frame.io comments. The correspondence was consistently clear and thorough. (Verified via email)

Explainer Video for Healthcare App

Project Type:

Video Production

Review Date: 14 December, 2022

The CRFT Video was amazing to deal with, from the moment they made contact throughout the process of creating a company video for us. They were very patient, thorough and understanding with our concerns, and addressed everything professionally, promptly and was open to finding creative solutions to get the best outcome for us. Evan, Julien and every team member I dealt with were very approachable and knowledgeable. They're very willing to work with you every step of the way. We love the high-qua

Work Quality:
Timely Delivery:
Responsiveness:
Overall Costs:
Your Satisfaction:
Willing To Refer:

The CRFT Video was amazing to deal with, from the moment they made contact throughout the process of creating a company video for us. They were very patient, thorough and understanding with our concerns, and addressed everything professionally, promptly and was open to finding creative solutions to get the best outcome for us. Evan, Julien and every team member I dealt with were very approachable and knowledgeable. They're very willing to work with you every step of the way. We love the high-qua

Explainer Video for Fetra Pro

Project Type:

Explainer Video Production

Review Date: 12 December, 2022

We need[ed] to get an explanatory video done to demonstrate briefly what Fetra Pro is and why it is a great tool for teams. That's where CRFT Video came in. CRFT was fast and easy to communicate with. We received frequent updates. We communicated remotely, primarily through chat and over video call. (Verified via email)

Work Quality:
Timely Delivery:
Responsiveness:
Overall Costs:
Your Satisfaction:
Willing To Refer:

We need[ed] to get an explanatory video done to demonstrate briefly what Fetra Pro is and why it is a great tool for teams. That's where CRFT Video came in. CRFT was fast and easy to communicate with. We received frequent updates. We communicated remotely, primarily through chat and over video call. (Verified via email)

Explainer Video

Project Type:

Explainer Video Production

Review Date: 6 December, 2022

CRFT Video delivered a clear simple video. We are satisfied with the deliverables and impressed with the partnership. The service provider's team was efficient and communicative. The fast delivery on a tight schedule while maintaining a high standard in terms of quality of the end product as well as the excellent project management and transparent communication with us throughout the process.

Work Quality:
Timely Delivery:
Responsiveness:
Overall Costs:
Your Satisfaction:
Willing To Refer:

CRFT Video delivered a clear simple video. We are satisfied with the deliverables and impressed with the partnership. The service provider's team was efficient and communicative. The fast delivery on a tight schedule while maintaining a high standard in terms of quality of the end product as well as the excellent project management and transparent communication with us throughout the process.

Promotional 3D Video Production for Technology Company

Project Type:

3D Animation

Review Date: 5 December, 2022

Crft Video produced an animated video that garnered significant praise from Impervious' investment group. Throughout the collaboration, the team took feedback and made the necessary modifications. The agency was timely, punctual, and economically efficient. (Verified via email)

Work Quality:
Timely Delivery:
Responsiveness:
Overall Costs:
Your Satisfaction:
Willing To Refer:

Crft Video produced an animated video that garnered significant praise from Impervious' investment group. Throughout the collaboration, the team took feedback and made the necessary modifications. The agency was timely, punctual, and economically efficient. (Verified via email)

Explainer Video

Project Type:

Video Production

Review Date: 11 November, 2021

TrustData needed a product video to demonstrate how to use its tool and its benefits. Crft Video provided an early draft before the deadline and made the feedback process smooth. The client received many positive reviews for the video. The agency's communication was top-notch, making collaboration easy and efficient. (Verified via email)

Work Quality:
Timely Delivery:
Responsiveness:
Overall Costs:
Your Satisfaction:
Willing To Refer:

TrustData needed a product video to demonstrate how to use its tool and its benefits. Crft Video provided an early draft before the deadline and made the feedback process smooth. The client received many positive reviews for the video. The agency's communication was top-notch, making collaboration easy and efficient. (Verified via email)

Video Production

Project Type:

Video Production

Review Date: 13 July, 2021

Awesome communication from start to finish. Started with budget and scope, [then] moved on [to] the agreement. Then scripting, storyboarding, modeling, 3D Design, 3D animation, music and sound design. Their creative thinking and quality work stand out. (Verified via email)

Work Quality:
Timely Delivery:
Responsiveness:
Overall Costs:
Your Satisfaction:
Willing To Refer:

Awesome communication from start to finish. Started with budget and scope, [then] moved on [to] the agreement. Then scripting, storyboarding, modeling, 3D Design, 3D animation, music and sound design. Their creative thinking and quality work stand out. (Verified via email)

Onboarding Video for IT Services Company

Project Type:

Video Marketing

Review Date: 23 April, 2021

The main goal of the campaign was to increase a traffic and build a brand awareness. The main challenge was - the lack of time. We hired CRFT Video to communicate the value proposition of our tool as a service product through an easy to understand animated video. They were very quick in responding to feedback on what needed to be changed.

Work Quality:
Timely Delivery:
Responsiveness:
Overall Costs:
Your Satisfaction:
Willing To Refer:

The main goal of the campaign was to increase a traffic and build a brand awareness. The main challenge was - the lack of time. We hired CRFT Video to communicate the value proposition of our tool as a service product through an easy to understand animated video. They were very quick in responding to feedback on what needed to be changed.

Animation & Motion Graphics for Animation Studio

Project Type:

Video Marketing

Review Date: 16 April, 2021

We needed to outsource motion graphics and production for our ongoing project. I've known the CEO of CRFT Video and we had always wanted to work together on a project, so when this opportunity arose, they were our first choice. We worked very closely through all phases of the production process. CRFT Video was very professional and transparent. They use a lot of tools to keep work on schedule and organized, but we don't have access to those. We interact heavily on Slack.

Work Quality:
Timely Delivery:
Responsiveness:
Overall Costs:
Your Satisfaction:
Willing To Refer:

We needed to outsource motion graphics and production for our ongoing project. I've known the CEO of CRFT Video and we had always wanted to work together on a project, so when this opportunity arose, they were our first choice. We worked very closely through all phases of the production process. CRFT Video was very professional and transparent. They use a lot of tools to keep work on schedule and organized, but we don't have access to those. We interact heavily on Slack.

Explainer Video for ERP Software

Project Type:

Video Production

Review Date: 2 March, 2021

CRFT Video produced a one-minute animated explainer video that followed brand guidelines for a B2B risk management company. Based on a client questionnaire, they constructed a script and style for the video.

Work Quality:
Timely Delivery:
Responsiveness:
Overall Costs:
Your Satisfaction:
Willing To Refer:

CRFT Video produced a one-minute animated explainer video that followed brand guidelines for a B2B risk management company. Based on a client questionnaire, they constructed a script and style for the video.

Video Production for Platform

Project Type:

Video Marketing

Review Date: 1 February, 2021

We hired CRFT Video to produce [an] explainer video that outlines our brand proposition to our target customers. The video looks extremely professional, with superb animations and a great voiceover! (Verified via email)

Work Quality:
Timely Delivery:
Responsiveness:
Overall Costs:
Your Satisfaction:
Willing To Refer:

We hired CRFT Video to produce [an] explainer video that outlines our brand proposition to our target customers. The video looks extremely professional, with superb animations and a great voiceover! (Verified via email)

3D Video for Residential Community Resort

Project Type:

Video Production

Review Date: 15 January, 2021

CRFT Video helped our company with video production. They created content that showcases apartments through visualization, 3D modeling, and animation. CRFT Video performed well during the engagement. They were able to make the complex project simple by using the right tools, remaining organized and communicative, and providing regular progress updates.

Work Quality:
Timely Delivery:
Responsiveness:
Overall Costs:
Your Satisfaction:
Willing To Refer:

CRFT Video helped our company with video production. They created content that showcases apartments through visualization, 3D modeling, and animation. CRFT Video performed well during the engagement. They were able to make the complex project simple by using the right tools, remaining organized and communicative, and providing regular progress updates.

Explainer Video for Finance Ecosystem

Project Type:

Video Production

Review Date: 7 December, 2020

Quantor LLC worked with Crft Video to produce a three-minute "elevator pitch" animated video. The output received positive remarks from the in-house team due to its exceptional quality and professional appearance. Crft Video's team showcased professionalism and maintained an efficient workflow. (Verified via email)

Work Quality:
Timely Delivery:
Responsiveness:
Overall Costs:
Your Satisfaction:
Willing To Refer:

Quantor LLC worked with Crft Video to produce a three-minute "elevator pitch" animated video. The output received positive remarks from the in-house team due to its exceptional quality and professional appearance. Crft Video's team showcased professionalism and maintained an efficient workflow. (Verified via email)

Video Production for Cloud-Based Computer Software Company

Project Type:

Video Production

Review Date: 4 November, 2020

We don't have an in-house video resource for production and editing, so we looked for an external video resource that could do this project. We also were under a tight deadline to get the video completed. We were very impressed with the crisp process they used to manage the project. They also were excellent communicators. We had very clear expectations on the type of product we would receive from them.

Work Quality:
Timely Delivery:
Responsiveness:
Overall Costs:
Your Satisfaction:
Willing To Refer:

We don't have an in-house video resource for production and editing, so we looked for an external video resource that could do this project. We also were under a tight deadline to get the video completed. We were very impressed with the crisp process they used to manage the project. They also were excellent communicators. We had very clear expectations on the type of product we would receive from them.

Animated Video Production for Finance Firm

Project Type:

Video Production

Review Date: 28 October, 2020

We hired CRFT to help us regarding the animation for an explainer video for our project. We already had [previous] experiences [...] working together, so we had a feeling how to work together. From our side, there was no big challenge at the starting point. CRFT Video really cares about their customers and their projects. For me, it´s all about trust and communication. And that´s [...] why I will always return to them. (Verified via email)

Work Quality:
Timely Delivery:
Responsiveness:
Overall Costs:
Your Satisfaction:
Willing To Refer:

We hired CRFT to help us regarding the animation for an explainer video for our project. We already had [previous] experiences [...] working together, so we had a feeling how to work together. From our side, there was no big challenge at the starting point. CRFT Video really cares about their customers and their projects. For me, it´s all about trust and communication. And that´s [...] why I will always return to them. (Verified via email)

Explainer Video for IT firm

Project Type:

Video Production

Review Date: 16 October, 2020

Within a couple of months of obtaining the video from Crft Video, Ali Tools saw an 88% surge in total traffic. The new video greatly simplified and clarified its service for customers. The client frequently receives positive comments from satisfied customers. Crft Video strives to deliver innovative solutions, making the partnership especially positive and collaborative. (Verified via email)

Work Quality:
Timely Delivery:
Responsiveness:
Overall Costs:
Your Satisfaction:
Willing To Refer:

Within a couple of months of obtaining the video from Crft Video, Ali Tools saw an 88% surge in total traffic. The new video greatly simplified and clarified its service for customers. The client frequently receives positive comments from satisfied customers. Crft Video strives to deliver innovative solutions, making the partnership especially positive and collaborative. (Verified via email)

Video Animations for Skincare Product

Project Type:

Video Production

Review Date: 8 October, 2020

The work from Crft Video received positive reactions from key stakeholders. Throughout the collaboration, Crft Video maintained momentum by offering vital progress reports. It was open to feedback and also introduced original and cost-effective solutions. DoseWise Inc. found the entire process to be organized, professional, and clear, with no ambiguity surrounding schedules or expected outcomes. (Verified via email)

Work Quality:
Timely Delivery:
Responsiveness:
Overall Costs:
Your Satisfaction:
Willing To Refer:

The work from Crft Video received positive reactions from key stakeholders. Throughout the collaboration, Crft Video maintained momentum by offering vital progress reports. It was open to feedback and also introduced original and cost-effective solutions. DoseWise Inc. found the entire process to be organized, professional, and clear, with no ambiguity surrounding schedules or expected outcomes. (Verified via email)

Video Production for Automotive CRM Company

Project Type:

Video Production

Review Date: 25 September, 2020

The video has become a useful and critical tool and is used daily by the company. CRFT Video establishes a clear and seamless workflow through effective communication. The team is quick-working, professional, and talented.

Work Quality:
Timely Delivery:
Responsiveness:
Overall Costs:
Your Satisfaction:
Willing To Refer:

The video has become a useful and critical tool and is used daily by the company. CRFT Video establishes a clear and seamless workflow through effective communication. The team is quick-working, professional, and talented.

Explainer Video for Orthopedic Device Manufacturer

Project Type:

Video Production

Review Date: 17 September, 2020

Everything was incredible, from the quality of the production to their professionalism. Their attention to detail, their manners, how they explained the process, the effort they madea really fantastic experience. Furthermore, as someone who has no idea how to implement and make an animated video, no question was ever deemed inappropriateso they were extremely respectful too, especially when I was having a moment of instability and doubt. (Verified via email)

Work Quality:
Timely Delivery:
Responsiveness:
Overall Costs:
Your Satisfaction:
Willing To Refer:

Everything was incredible, from the quality of the production to their professionalism. Their attention to detail, their manners, how they explained the process, the effort they madea really fantastic experience. Furthermore, as someone who has no idea how to implement and make an animated video, no question was ever deemed inappropriateso they were extremely respectful too, especially when I was having a moment of instability and doubt. (Verified via email)

Video Production for Consulting Firm

Project Type:

Video Production

Review Date: 15 September, 2020

CRFT Video produced a short, 2D animated explainer video. They handled all stages of the process and incorporated internal feedback throughout the engagement.

Work Quality:
Timely Delivery:
Responsiveness:
Overall Costs:
Your Satisfaction:
Willing To Refer:

CRFT Video produced a short, 2D animated explainer video. They handled all stages of the process and incorporated internal feedback throughout the engagement.

Explainer Video for IT Company

Project Type:

Video Production

Review Date: 3 September, 2020

The project plays a huge part in company success and significantly impacted revenue. CRFT Video was an excellent partner. They managed everything well and delivered everything on time. They're professional and clients can expect a team that will go above and beyond.

Work Quality:
Timely Delivery:
Responsiveness:
Overall Costs:
Your Satisfaction:
Willing To Refer:

The project plays a huge part in company success and significantly impacted revenue. CRFT Video was an excellent partner. They managed everything well and delivered everything on time. They're professional and clients can expect a team that will go above and beyond.

Animated Explainer Video for Crypto Platform

Project Type:

Video Production

Review Date: 26 August, 2020

CRFT Video's project was a success. The recently produced video will be used on our landing page and sign up process. The team established a smooth and efficient workflow throughout the collaboration. What stood out the most is their ability to listen to our needs.

Work Quality:
Timely Delivery:
Responsiveness:
Overall Costs:
Your Satisfaction:
Willing To Refer:

CRFT Video's project was a success. The recently produced video will be used on our landing page and sign up process. The team established a smooth and efficient workflow throughout the collaboration. What stood out the most is their ability to listen to our needs.

VIdeo Production for Marketing Consulting Company

Project Type:

Video Production

Review Date: 12 August, 2020

Smmrate found it nice to work with Crft Video. From the initial scripting and storyboarding to the final video animation, the agency's quality of work was excellent. Even under stringent timelines and budgets, it consistently meets the mark. (Verified via email)

Work Quality:
Timely Delivery:
Responsiveness:
Overall Costs:
Your Satisfaction:
Willing To Refer:

Smmrate found it nice to work with Crft Video. From the initial scripting and storyboarding to the final video animation, the agency's quality of work was excellent. Even under stringent timelines and budgets, it consistently meets the mark. (Verified via email)

Explainer Video for Crypto Investing Firm

Project Type:

Video Production

Review Date: 5 August, 2020

The video is funny, creative, and professionally done. Customers have provided positive feedback. CRFT Video communicated clearly, making the collaborative process very easy. They were responsive and dealt with issues effectively.

Work Quality:
Timely Delivery:
Responsiveness:
Overall Costs:
Your Satisfaction:
Willing To Refer:

The video is funny, creative, and professionally done. Customers have provided positive feedback. CRFT Video communicated clearly, making the collaborative process very easy. They were responsive and dealt with issues effectively.

Explainer Video for Finance Firm

Project Type:

Video Production

Review Date: 3 August, 2020

CRFT Video delivered videos that increased awareness internally and empower[ed] internal teams to conduct more effective outreach initiatives. The team was receptive to feedback and implemented requested changes quickly. Their enthusiasm for the project ensured successful collaboration. (Verified via email)

Work Quality:
Timely Delivery:
Responsiveness:
Overall Costs:
Your Satisfaction:
Willing To Refer:

CRFT Video delivered videos that increased awareness internally and empower[ed] internal teams to conduct more effective outreach initiatives. The team was receptive to feedback and implemented requested changes quickly. Their enthusiasm for the project ensured successful collaboration. (Verified via email)

Animated Video for Wellness Startup

Project Type:

Video Production

Review Date: 29 July, 2020

Crft Video did an outstanding job producing brief videos for the client's health tracking application. Its team maintained a smooth workflow, ensuring no unexpected issues arose, and it consistently met all set timelines. Crft Video is a great company to collaborate with. (Verified via email)

Work Quality:
Timely Delivery:
Responsiveness:
Overall Costs:
Your Satisfaction:
Willing To Refer:

Crft Video did an outstanding job producing brief videos for the client's health tracking application. Its team maintained a smooth workflow, ensuring no unexpected issues arose, and it consistently met all set timelines. Crft Video is a great company to collaborate with. (Verified via email)

Explainer Video for Sanitary Ware Manufacturer

Project Type:

Video Production

Review Date: 21 July, 2020

The methodology adopted by Crft Video was remarkable. It oversaw the whole process from start to finish, making it straightforward to handle, even for those unfamiliar with video production. GROHE cannot emphasize enough how simple and easy the entire experience with Crft was. (Verified via email)

Work Quality:
Timely Delivery:
Responsiveness:
Overall Costs:
Your Satisfaction:
Willing To Refer:

The methodology adopted by Crft Video was remarkable. It oversaw the whole process from start to finish, making it straightforward to handle, even for those unfamiliar with video production. GROHE cannot emphasize enough how simple and easy the entire experience with Crft was. (Verified via email)
Crft Video Team Bios
Paul

Account Executive

Video Marketing Specialist

Victoria

Illustrator

Video Marketing Specialist

Brian

Storyboard Artist

Video Marketing Specialist

Andrew

Project Manager

Video Marketing Specialist

Mary

Motion Designer

Video Marketing Specialist

Marat

Creative Director

Video Marketing Specialist