Top Award-Winning Website, Mobile App & CRM Development Company ⭐⭐⭐⭐⭐
3739 E Sagebrush St, Gilbert, Los Angeles, California 90001, United States
IIH Global Overview
Number of Employees
Under 49
Minimal Budget
$1,000 - $10,000
Average Hourly Rate
$20/hr
Say hello to us at 
[email protected]
 or call
+1 (847) 532-0796 (USA)
or
+44 7540 215955 (UK)
for a free consultation!
➊ Build scalable products that bring results
Custom Software Development
Website Development
CRM Development
Mobile Development
Web App Development
Digital Product Development
➋ Agile development teams on demand
Web, mobile & desktop apps: Node.js, Reactjs, React Native, Php, Nest.js, Laravel, Angular, Magento, Shopify, WordPress, Python, Flutter
Small & large size projects: JavaScript, Typescript
❸ Work with India's top certified software engineers
65+ experts ready to solve your problems.
Software Engineers, Technical Advisors, Architects, UI/UX Designers, Delivery Managers, Agile Experts, and QA Engineers.
Build your project from scratch or redesign and further develop existing solutions.
LET'S CONNECT

What's your next step?
✓See the success other professionals had with us - iihglobal.com/portfolio
✓Submit your project requirement here - iihglobal.com/request-a-quote/
✓Consult your project for free and in private - 
[email protected]
Let's Co-Invent the Future Together!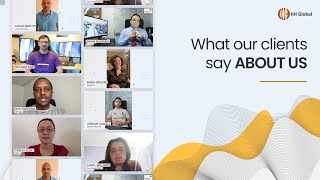 Headquarters
3739 E Sagebrush St, Gilbert, Los Angeles, California 90001, United States
IIH Global Portfolio
Web Design

MODELSINC

Web Design

MARIA ELLIOTT

Web Design

STYLE N SMILE

Web Design

ARRON JAMES

Web Design

ADVANCED ROOFING LONDON

Web Design

AC1 CONSTRUCTION

Web Design

BYZPULSE

Web Design

RUN PRINT RUN
IIH Global Team Bios
MILAN PATEL

CEO

I am providing technical direction for the development, design, and systems integration across multiple client engagements from definition phase through implementation.

Sanjay Panchal

VP Sales & Marketing

I have expanded my skills of leadership and dynamism necessary to provide a quality service to the clients and efficiency to drive our products competitive advantage.

HIMANSHU RATHOD

CTO

Passionate, responsible and committed engineer, with a get-it-done, on-time spirit, and more than Four Years of experience designing, implementing and adapting technically sophisticated online web applications using PHP Core, MVC Frameworks, three-tiered architecture and more.
IIH Global Press Mentions
Ecommerce Website

Project Type:

eCommerce Development

Review Date: 7 August, 2019

Very professional and having good knowledge of the field. Prompt response, fast and accurate working.

Work Quality:
Timely Delivery:
Responsiveness:
Overall Costs:
Your Satisfaction:
Willing To Refer:

Very professional and having good knowledge of the field. Prompt response, fast and accurate working.

eCommerce Development

Project Type:

eCommerce Development

Review Date: 20 May, 2019

I've outsourced one of my eCommerce store project to IIH Global, I would just like to thank you about the awesome works did IIH team.

Work Quality:
Timely Delivery:
Responsiveness:
Overall Costs:
Your Satisfaction:
Willing To Refer:

I've outsourced one of my eCommerce store project to IIH Global, I would just like to thank you about the awesome works did IIH team.

CRM Software Development

Project Type:

Software Development

Review Date: 2 May, 2019

Wonderful team to Work. Excellent command on technical skills and communication level is remarkable. I loved the way my Vtiger CRM Project was managed and i was always updated with all recent happenings

Work Quality:
Timely Delivery:
Responsiveness:
Overall Costs:
Your Satisfaction:
Willing To Refer:

Wonderful team to Work. Excellent command on technical skills and communication level is remarkable. I loved the way my Vtiger CRM Project was managed and i was always updated with all recent happenings