Where business is personal - we treat each project like it is our own and act like an internal team.
Palliser House Second Floor, Palliser Road, London, England, W14 9EB, London, W14 9EB, United Kingdom
inCode Systems Overview
Number of Employees
Under 49
Minimal Budget
$1,000 - $10,000
Average Hourly Rate
$50/hr
Since 2014, we've been designing, developing, and deploying software solutions for organizations across industries. We believe communication is the key to success and we form strong friendships with all our clients. 
The inCode System's values:
We develop every project for its market launch not just to do it
We value the time of our clients as well as our own time. If the project has not potential for launch, we are not interested to work on it. Instead, we and our clients could use resources more wisely.
Every project is a personal matter
We perceive ourselves as an internal team of the client's company. We do not only work on our IT project, we also analyze and follow the client's values, principles, goals, and business objectives.
We are team-players
Our team operates like a well-oiled machine with clear roles and responsibilities distinction. 

Let's work together on your project! We are one email away :)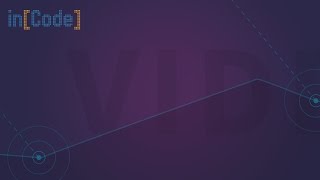 Headquarters
Palliser House Second Floor, Palliser Road, London, England, W14 9EB, London, W14 9EB, United Kingdom
inCode Systems Services
Areas of Expertise
Custom Frameworks

Mobile App Technology

Web Design Expertise
inCode Systems Portfolio
WordPress Website Design

WordPress website design and development for an industrial holding company

Mobile App Development

We designed and developed a digital marketing tool for B2C companies

Mobile App Development

Widget that aggregates all reviews to one place

Mobile App Development

A platform for automatic profit calculation with transparent cost breakdown

Mobile App Development

Video streaming service to connect real estate agents with clients

Mobile App Development

Match-making social app for musicians and producers

Mobile App Development

Web-service to connect roommates in Berlin

Mobile App Development

Online beat store for music creators
inCode Systems Team Bios
Denis Parfenov

Project Managers Team Lead

Denis has been working in IT since 2011. He brought together his experience in Sales and great passion for IT and founded inCode Systems in 2012 with his friends.Since then, he and his team have successfully executed over 50+ projects for companies in various industries across the globe.

Katya Sirotkina

Senior UX/UI Designer

Katya has been in the digital design industry for over 9 years. Having worked with graphic, game, and web-design, she has moved to UX/UI which is her current role.The thing that excites her the most about her position is the ability to create scalable and user-frindly systems from statistics.

Elena Starovoytova

BUSINESS MANAGER

Elena is particularly passionate about providing businesses growth and helping clients to choose the right technologies for web products.

Julia Rakitina

TECH LEAD

Julia is responsible for managing technical aspects of software development flow. She is a software engineer with strong development skills and helps the team to work with quality.

Dmitry Dementev

PROJECT MANAGER

Dmitry works closely with the clients throughout the project lifecycle. His experience in Customer Relations Management as well as his deep understanding of design practices and information technologies help him effectively manage the expectations of all projects shareholders.

Evgenii Pankov

FULL-STACK DEVELOPER

Designing, building, maintaining, refactoring web, components, APIs, and tools. Specializing in PHP, Laravel, React, WordPress, Shopify, Drupal, OpenCart, Telegram Bot API.

Valeriya Makarova

MARKETING LEAD

Valeriya moved on to IT field in 2017 and expands her knowledge to other fields of marketing focusing on the channels synergy. 'Connecting good products with right people is what makes me excited and brings an inspiration to my life'.

Alena Koshcheeva

MANAGING PARTNER

Alena has been working in IT more than 11 years. She has experience in Analytics, Conversion Rate Optimization, Development, Management, Marketing (including campaigns for Token-Sales), UI/UX design and has strong experience to grow companies from scratch.