InventIndia Innovations Pvt. Ltd.
A-1105-1108, Titanium Square, Thaltej Cross Roads, Ahmedabad-380059., Ahmedabad, 380059, India
InventIndia Innovations Pvt. Ltd. Overview
Number of Employees
50 - 99
Minimal Budget
$10,000 - $25,000
Average Hourly Rate
$30/hr
INVENTINDIA is an award-winning global product Innovation Company with businesses across the globe.
We have designed and developed more than 100+ products that are at various stages of prototyping, tooling, production or commercialization.
Some of the industry segments we are actively working in are 
Medical Devices, FMCG, Telecom, Hospital, Security, Furniture, Wearables, Consumer Electronics, and Home Appliances Etc. We are focused on developing patentable and game-changing products.
Our 75+ clients from across the world range from start-ups, mid-size companies to large corporations. Many of them are repeat customers from countries like US, Canada, India, Holland, UK, Australia to mention a few.
Our 100+ global partnerships in India, China, Taiwan, Korea & Germany with high tech prototyping and manufacturing facilities ensure reduced lead times and optimized production cycles.
Working locally or in virtual teams is no wall to our creative process ensuring a 24*7 work culture. With 35+ highly-skilled and competent workforce driving our projects, we have a proven track record of delivering top quality products at compelling costs and stiff delivery timelines.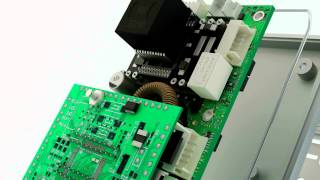 Headquarters
A-1105-1108, Titanium Square, Thaltej Cross Roads, Ahmedabad-380059., Ahmedabad, 380059, India
InventIndia Innovations Pvt. Ltd. Services
InventIndia Innovations Pvt. Ltd. Portfolio
Product Design

BTL CardioPoint CPET

Product Design

Advino-CuraLaser

Product Design

Gentlewasher

Product Design

EasyPay

Product Design

COEO VAPCare

Product Design

Fixie

Product Design

Frodo

Product Design

Spectra

Branding

Secrets

Branding

The Grand Sita

Branding

Duke

Branding

Rajasee

Branding

Obi Mobile

Digital Marketing

Trazor

Web Design

Trazor

Web Design

Invixium

UI/UX Design

Zip Grid

UI/UX Design

Gunsafe

UI/UX Design

Invixium

Industrial Design

TapeClip

Industrial Design

BTL Flexi

Industrial Design

Godrej Water Purifier

Package Design

Spectra

Package Design

Advino

Package Design

Invixium Titan
InventIndia Innovations Pvt. Ltd. Team Bios
Sanandan Sudhir

President & CEO

Sanandan (Sandy) Sudhir is not only our CEO and Co-founder but an accomplished inventor with over 20 years of experience in Product Design and Development. He believes in sharing his knowledge and contributing high value information into industry by conducting workshops and teaching.

Jyoti Sudhir

Director & COO

The Lead Lady & Co Founder of the Invent group Jyoti Sudhir is a Graduate of the Goldman Sachs 10000 Women Program from the prestigious IIM, Bangalore. Jyoti who holds a Masters in Human Development from the prestigious Lady Irwin College, Delhi University.
InventIndia Innovations Pvt. Ltd. Clients
InventIndia Innovations Pvt. Ltd. Awards