Jademond - More than traffic! Chinese Speed and German Quality in Chinese SEO / SEA / Social Media
F/21, Tower 3, Dongjun Plaza, Dongfeng East Str. 836, Yuexiu District, Guangzhou, 510000, China
Jademond Digital Overview
Number of Employees
Under 49
Minimal Budget
Under $1,000
Average Hourly Rate
$100/hr
Kun Tang, a Chinese SEO specialist, created Jademond Digital Ltd in 2012. There were several Chinese SEO companies back then that performed what was required to rank on Baidu - using all accessible (white, gray, and black hat) tactics. However, this put the clients in danger of being penalised by Baidu one day.

We have extensive expertise with SEO and SEA in China, Korea, Japan, and other South East Asian nations. Our workforce is local and international - native speakers from all across East Asia. We deliver your Chinese, Korean, Japanese, Indonesian, and Vietnamese marketing content in the correct location at the right time. Be one of the few successful international entrepreneurs brands in China and East Asia.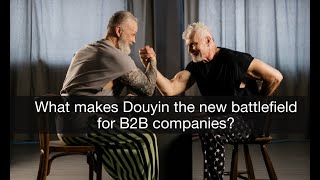 Headquarters
F/21, Tower 3, Dongjun Plaza, Dongfeng East Str. 836, Yuexiu District, Guangzhou, 510000, China
Jademond Digital Services
Jademond Digital Portfolio
Multilingual SEO

Baidu SEO / China SEO
Jademond Digital Team Bios
Kun Tang

CEO and Founder

Kun Tang is working in the SEO and Digital Marketing field since more than 10 years. He founded the agency as an Chinese SEO agency in 2012 and quickly hired further professionals for Chinese PPC, Social Media Marketing and Ecommerce-Management.

Marcus Pentzek

Director SEO

Marcus works in the Online Marketing field more than 20 years, focusing on SEO for the last 15 years, and specializing in International SEO and SEO for China the last 8 years already. He researched and published the currently only available Baidu SEO Ranking Factors Correlation Study in 2020.