Charter & Private School Marketing
26961 Camino De Estrella, Suite 300, San Clemente, California 92624, United States
Kreative Webworks Overview
Number of Employees
Under 49
Minimal Budget
$1,000 - $10,000
Average Hourly Rate
$150/hr
Kreative Webworks is an award-winning school marketing agency that has been assisting Charter schools, Private schools and Higher Ed meet their enrollment goals since 2011. From strategy to enrollment, we can help you make the most of your marketing budget.
Marketing Blueprint for Schools
Google Search Management
Social Media Advertising
Website & Landing Page Design
Website Content
Virtual Enrollment Team
Our education marketing services are designed to complement your existing enrollment efforts or to completely take them over and manage them for you.
STRATEGY:
Our Digital Marketing Blueprint for schools is a stand-alone action plan for any school looking to invest in a solid marketing strategy before risking their marketing budget on arbitrary tactics. With our education discount and written guarantee, its virtually risk-free for schools.
EXECUTION:
Full service, or only what you need. From award-winning websites to managed digital enrollment solutions, we can manage everything for you, or work alongside your internal teams.
ENROLLMENT:
Our Virtual Enrollment services are designed for schools that have part-time enrollment teams, or just dont have the capacity to follow up and qualify every perspective enrollment. We can follow up with families and students on your behalf or train your own in-house enrollment person or team.
Curious about what our school clients have to say about us?  Just Google Kreative Webworks.
Learn more at www.KreativeWebworks.com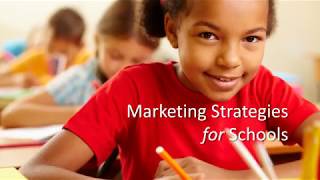 Headquarters
26961 Camino De Estrella, Suite 300, San Clemente, California 92624, United States
Kreative Webworks Portfolio
Website Development

International School of America

Website Development

Paideia Academies

Social Media Marketing

Winfree Academy - FB Campaign

Website Development

Winfree Academy Charter Schools

Website Development

Westcliff Preparatory Academy

Website Development

Foothill Preparatory School

Website Development

Villa Academy
Kreative Webworks Team Bios
Chuck Bankoff

Director Of Web Services

A certified training coach and mentor, who holds a BFA, MBA, and Certificates in Digital Electronics, Advanced SEO, and is HubSpot certified. He personally designs and oversees digital marketing strategies for clients at Kreative Webworks, Inc.

Simon Tesoro

Operations Manager

Simon is crucial to working with us. Regardless of your main contact, little gets done without his involvement. He holds an Associate of Arts degree in Web Design and Development and is our Operations Manager, overseeing all aspects of web development with current tech knowledge.

Davina

Client Success Manager

Passionate educator in the creative digital world. She holds a Master's in Education, multiple-subject credential, and Bachelor's in Digital Photography. Experienced in teaching, advertising, marketing, web design, and digital media. Ideal for overseeing client campaigns.

Marcia

Office Manager

With years of experience in administrative sciences, she expertly handles HR, purchasing, and bookkeeping. Certified by Riverside Office of Education, El Camino College, CompUSA, and Intuit. Marcia's been keeping us on track with her unique blend of charm and intimidation since 1999.

Jonathan

Social Media Team Leader

Jonathan combines professionalism with creative enthusiasm. With a Bachelor's in Media Studies and Marketing Communications, his approach to social media management merges analytical thinking with a fun-loving spirit, contributing to business growth.

Stefanie

Social Media Manager

Stafanie is passionate about data and analytics, with 10 years in social media marketing, building effective sales funnels. She is an out-of-the-box thinker with a no-bull communication style, bringing success to schools and businesses of all sizes.

Noelle

Social Media Manager

Analytical thinker with a caring approach. Graduated from Saint John Fisher College in Business Communications. Marketing since Girl Scouts. Passion for design. Success in managing social media and advertising campaigns for schools and multi-million dollar businesses.

Dr. Louie Garcia

Education Enrollment Specialist

Education industry veteran with 20+ years of experience. Now an independent consultant and advisor, he collaborates with Kreative Webworks' school marketing team, guiding charter schools, colleges, and other educational institutions.
Kreative Webworks Clients
Albert Einstein Academies

Granada Preparatory Academy

St. Stephens Creative Learning Center
Kreative Webworks Awards
WMA Award For Outstanding Website 2020

WMA Award For School Standard of Excellence 2021