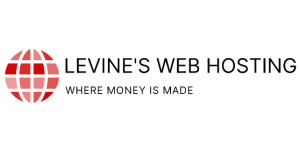 1000 Lafayette Blvd #1146, Bridgeport, Connecticut 06604, United States
Levine's Web Hosting Overview
Number of Employees
50 - 99
Average Hourly Rate
Inquire
Levines Web Hosting was founded in 2021 by Jason Levine. He started the business because he saw a need for a hosting provider that could provide personal service and support while still providing robust web hosting solutions. The company has since grown to become one of the leading web hosting providers in the industry.
 
 Levine's Web Hosting provides the tools you need to build and maintain an online presence, with a commitment to customer service and 24/7 technical support. We provide enterprise-level hosting solutions with the highest uptime guarantees in the industry so that your website is always accessible. Our reasonably priced digital marketing services will assist you in promoting your website and business online, enabling you to reach more customers than ever before. Worldwide, we provide quick, affordable, and secure web hosting. We are not merely a web hosting company. We offer customized solutions that are tailored to meet your specific requirements, backed by exceptional uptime performance and customer service. Maintaining strong relationships with clients is central to our operations.
Levine's Web Hosting Services
Responsive Website Design
Levine's Web Hosting Portfolio
Responsive Website Design

PhotoTrek Tours
Levine's Web Hosting Team Bios
Jason Levine

Senior Account Executive

Jason Levine is an entrepreneur with a clear vision for the future. He loves technology and has always had a deep-seated desire to help others.
Levine's Web Hosting Clients
Bustec Performance Sports Trailers