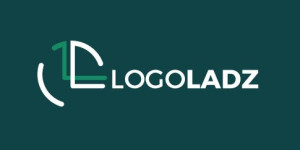 11820 Miramar Pkwy suite #113, Miramar, Florida 33025, United States
LogoLadz Overview
Number of Employees
100 - 249
Average Hourly Rate
$45/hr
We are LogoLadz based out of Miramar, FL. LogoLadz was founded in 2006.
We are the one stop shop for all your digital needs.
We are a team of 120+ people who are dedicated to their work and are experts at what they do. We believe in a inclusive environment and respect everyone's opinions and ideas. 
We provide services that include but are not limited to Logo Designs, Graphic Designs, Website Design, Website Development, Web Applications, Mobile Applications, animations, 3D graphics and much more.
We believe in never compromising on the quality of work and never compromising on the tech that we use for our client's projects to achieve unmatched levels of satifactions and provide solution driven results which not only check a box but actually serve a purpose.
At LogoLadz, we believe that communication is key in every project and in order to keep the projects smoother for our clients we make sure that we always stay in touch and keep the project as transparent as possible so we and our valuable clients are always on the same page without any worries.
LogoLadz Services
Areas of Expertise
Video Production Expertise
Video Production Expertise
Video Production Expertise
LogoLadz Portfolio
Web Design

Xtreme Fuel Optimizer