Mobile App Development for Every Classroom.
MAD-learn LLC 1450 W Peachtree St NW # 200 Suite 87359, Atlanta, Georgia 30309, United States
MAD-learn Overview
Number of Employees
Under 49
Average Hourly Rate
Inquire
Since its inception in 2014, MAD-learn has been supporting education programs across the United States and beyond; not only as a core curriculum program but also through virtual and in-person STEM camps, after-school clubs, and weekend clubs in order to create STEM exposure for students and engage them in future-ready skills and experiences. MAD-learn has had the opportunity to work with and serve over 40,000 students in 350 schools across 30 states and 5 countries. Our long-standing relationships and partnerships with reputable organizations such as ISTE, CSTA, CSforALL, Congressional App Challenge, state and local boards of education, and NCCEP have helped in extending our reach in providing equitable access and opportunity to thousands of students, especially the less privileged, girls and students of color. As a global and richly diverse team with offices in Atlanta, Pittsburg, Delhi (India), and Accra (Ghana), we work together with the goal of solving the gap between open STEM/technology-related jobs and qualified candidates to fill them. 

MAD-learn's Founder and CEO, Alefiya Master, is a millennial, woman, seasoned keynote speaker and minority educator turned entrepreneur who believes that enabling students to have passion-driven career choices should be a key focus for schools. The MAD-learn team consists of educators with 50+ years of classroom experience and technologists with 40+ years of building successful cloud-based software who partner to create solutions that are effective in the classroom and robust in implementation.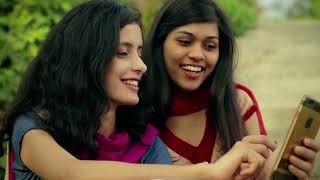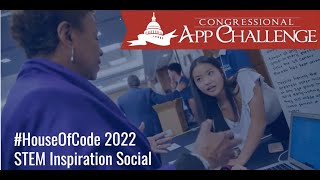 Headquarters
MAD-learn LLC 1450 W Peachtree St NW # 200 Suite 87359, Atlanta, Georgia 30309, United States
MAD-learn Services
MAD-learn Portfolio
Mobile App Development

Mobile App Development for Every Classroom
MAD-learn Team Bios
Alefiya Master

Founder/CEO

Educator turned Entrepreneur, with passion to impact the education industry.

Gregg Stone

Director of Curriculum & Implementation

A song writer and educator with of 30 years of experience who helps our students learn and be proficient through our program's curriculum.

Doreen Frempong-Baah

Head of Internships / Marketing Coordinator

Doreen brings her global perspective to ensure that students across the world can connect and build #appsthatmatter across borders.

Lokendra Tomer

Senior Software Engineer

A coder by heart who loves to ride bike during his free time.

Ashutosh Shukla

UI/UX and Product Manager

A fun-loving User Experience designer who delivers communicative and quality visual solutions.

Alexandra Kummernes

Curriculum and Implementation Specialist

A lover of words and sharing peoples stories. Alexandra develops curriculum, trains teachers and ensures customers have everything they need for a successful MAD-learn experience.

Anshu Kumar Singh

Quality Assurance Engineer

Anshu is an enthusiastic person with versatile skill-sets who ensures that great quality products are constantly being delivered to our users.

Jitendra Kumar

UI Developer

An adventurer who enjoys watching movies. Jitendra is responsible for handling the front-end UI Code and taking care of the look and feel of our product.
MAD-learn Clients
DeKalb County School District

Palm Beach County Schools

Miami-Dade County School District

New York City Public Schools

Cobb County School District