MarketGenics India Pvt Ltd
We Help You Grow Your Business with the Right Strategic Approach...
316 Gobind Apartments, Vasundhara Enclave, Delhi 110096, Delhi, 110096, India
MarketGenics India Pvt Ltd Overview
Number of Employees
Under 49
Minimal Budget
Under $1,000
We are one of the fastest-growing market research companies in India.
We are continuously endeavoring in procuring contemporary technologies that would enable us to service our clients in a better way always. A team of experienced market researchers having immense knowledge across industry would help our clients to evaluate their concerns through well-suited research methodology and provide satisfactory solutions through insightful reports.
We are end-to-end market research service providers, from data collection to research report, all are executed through our internal resources, unlike other agencies in the market that depend on others for data collection. This unique feature sets us apart and allows us to offer competitive pricing to our clients. 
MarketGenics –  Ideas to Innovation  – We help you grow your business with proper research findings and analysis
The key to gaining a competitive advantage is based on having an in-depth understanding of the target audience, competitors, and the market. This is where MarketGenics come into play.  
Our full-fledged market research services can support you to identify the growth opportunities of your business and help build a competitive strategy on the basis of clear understanding of your customers and the overall marketplace. 
The collective expertise, talent and proficiency of our expert market researcher team help us deliver the finest services to our clients across India with unmatched professionalism and efficiency. 
Our Services
Brand Health
Category Mapping
Mystery Shopping
Product Test
Concept Test
CLT
FGD
Indepth Interview
Transcription
Moderation
Data analysis & reporting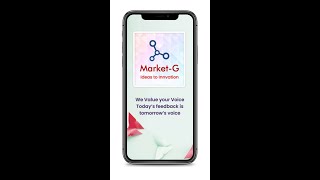 Headquarters
316 Gobind Apartments, Vasundhara Enclave, Delhi 110096, Delhi, 110096, India
MarketGenics India Pvt Ltd Services
MarketGenics India Pvt Ltd Clients