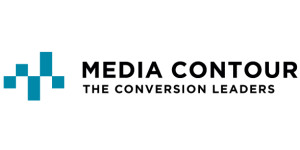 $150,000+ Revenue Increase in 60 days - OR YOU DON'T PAY
Dallas/Fort Worth Metro Area, Dallas, Texas 75001, United States
Media Contour Overview
Number of Employees
Under 49
Minimal Budget
$1,000 - $10,000
Average Hourly Rate
$130/hr
OUR GUARANTEE: We'll increase your online revenue by up to $150,000+ in 60 DAYS OR LESS or YOU DON'T PAY. 

SINCE 2005: Media Contour is an international, award-winning CONVERSION RATE OPTIMIZATION agency focused on increasing your revenue and profits while DECREASING YOUR AD SPEND.

Increase customer LTV
Improve customer satisfaction
Higher average order value
Increase revenue
Increase customer loyalty
Better ROAS
Higher profit margins
We've helped businesses improve user experience ranging from small-scale tweaks with big results to full-scale UX projects and redesigns. 

Things to expect (based on past results):

+100% traffic increase
+25% conversion rate increase
+$Millions in additional revenue
+2x ROAS increase
In general, expect your cost of generating a lead to decrease while your profits increase.
Media Contour Services
Media Contour Portfolio
Web Design

SWYT Culture

Web Design

USC University of Southern California

Web Design

Keslow Camera

Web Design

Deadlines.com
Media Contour Team Bios
Matt Dandurand

CEO

Matt's goal in launching Media Contour is to provide a unique online marketing solution and service that gives small and medium sized businesses the set of well rounded tools they need to make their online marketing efforts successful at creating growth and wealth.
Media Contour Awards
Gold W3 Fashion Website: Swyt Culture

Gold Communicator Brand & Identity Swyt Culture

Silver W3 Financial Website ETF Trends

Silver W3 Interaction Design iFrame Solutions

Silver W3 Brand Identity/Interactive Deadlines.com

Graphic Design USA Website Design Deadlines.com

Graphic Design USA Logo Design: Artisthead

Graphic Design USA Logo: Advanced Swiss Precision

Gold Communicator Brand/Interactive: Artisthead

Silver Communicator Brand/Interactive: Aja BVI

Gold Davey Website Design/Promotion Media Contour