NB Business Consulting Group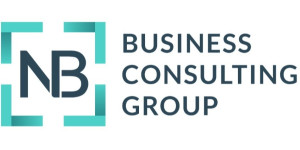 Custom Tailored Business Solutions
1552 Illinois Rte 59 #1166, Naperville, Illinois 60564, United States
NB Business Consulting Group Overview
Number of Employees
Under 49
Average Hourly Rate
Inquire
NB Business Consulting Group was created as a one-stop shop for marketing, financial and automation services for businesses that are poised for growth. By analyzing our clients' existing strategies and processes, we are able to create custom tools and solutions designed to increase customer engagement, improve efficiency, accelerate revenues, and maximize profits. Once we've delivered the final product, we provide ongoing support to ensure that you continue to get the most out of your dynamic new approach. We believe that our success is best represented by the success of our clients and that is our top priority!
NB Business Consulting Group Services
Areas of Expertise
CMS Platforms

Digital Marketing Expertise

SEO Expertise

Web Design Expertise
Digital Marketing Expertise
Digital Marketing Expertise
Content Creation
Marketing Analytics
NB Business Consulting Group Portfolio
Print Design

Grand View Homes

Logo Design

Utliity Connection Assistant, LLC

Branding

Landrush Homes

Web Development

Hargrave Family Law

Web Development

Parent Care

Web Development

Abraham Watkins Law Firm
NB Business Consulting Group Team Bios
Brianna Plunkett

Owner & Marketing Director

With a Bachelor's Degree in Public Relations & Media Marketing from Eastern Illinois University, combined with years of agency experience, Bri Plunkett is the creative and technical drive behind NB Consulting. Realizing the explosive demand for internet marketing advice, in 2020 she founded NBBCG.

Nick Plunkett

Owner & Business Analyst

As a co-founder of NBBC Group Nick Plunkett brings his business and financial acumen to the firm. In 2014, he received his Bachelor of Finance and in 2015, he graduated with an MBA. His years of experience in the field and business knowledge helped him identify opportunities to consult others.
NB Business Consulting Group Clients
Potts Law Firm - Missouri Personal Injury
NB Business Consulting Group Awards