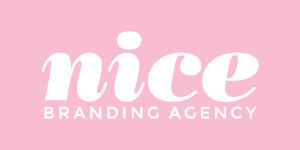 Build a strong foundation in dental branding!
100 Cool Springs Blvd. Ste 500, Franklin, Tennessee 37067, United States
Nice Branding Agency Overview
Number of Employees
Under 49
Average Hourly Rate
$150/hr
Located in Nashville, Tennessee, Nice Branding Agency is a vibrant B2B Branding and Marketing Agency, specializing in dental branding. Our group consists of a diverse team of creative professionals and strategic visionaries committed to uncovering the core of your company and capturing the true value of your business. Our expertise lies in creating unique and significant brands, while also developing purposeful marketing strategies that align with your organization's goals, strengths, and tactics. At Nice Branding Agency, we have a knack for constructing brands that demand notice and cannot be easily disregarded.
Nice Branding Agency Services
Nice Branding Agency Portfolio
Dental

Dental Milling Solutions

Branding

Joe & Dough Cafe

Branding

Petsense Foundational Branding

Branding

Global GRAB

Web Design

Matcha Magic Cafe

Branding

Big Fish
Nice Branding Agency Team Bios
Amy Dennis

Owner, CEO, Creative Director

Amy Dennis lives and breathes all things branding. Amy fills her days with meetings and mock-ups and moves into mommy mode at night. She has a special way of leading her team to create brands that exemplify the uniqueness of a company.

Andy Dennis

Owner, CFO

With roots in Project Management for large scale commercial construction firms, Andy heads up all billing and accounting related tasks at Nice Branding Agency. Andy will facilitate and execute all contractual and legal documents at the onset of your projects.

J'Lyn Emerson

Director of Operations

J'Lyn launched her career at a large public relations agency. She soon realized that social was what really gave her heart-eyes, and she's been digging through data to enhance engagement ever since. She has managed the digital presence for big-time, national companies and humanitarian organizations.

Samantha Bamaca

Director of Strategy

Samantha is crazy about creating the perfect paragraph and coming up with killer ad copy. She uses her storytelling skills, along with countless cups of coffee, to craft high-performing blog posts, concise yet compelling ad copy, and website words that will turn your visitors into loyal customers.

Sonya Harrison

Director of Design

Sonya Harrison is not your typical Design Director; she's a boot wearin', lime bitin', country music listenin' graduate of The Art Institute in Fort Lauderdale. Her design skills set her apart from others, as she brings life, color, and large doses of patience to the table.

Nichole Ott

Senior Graphic Designer

Nichole's a retired figure skater who can triple axel just about as well as she can double-click. With a degree in Graphic Design from The Art Institutes, Nichole excels in branding for e-commerce and marketing for retail clients.

Heather Newlin

Communications Assistant

Her communications degree sharpened up the edges of her creative compositions for her to be a perfect fit as our Communications Assistant, so now she's a shining storyteller in our Nashville office.
Nice Branding Agency Clients
Farrior Facial Plastic Surgery

American Immigration Center