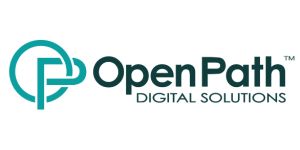 A B2B Marketing Agency Focused On Sales Growth.
3320 Pecan Valley Dr, Suite I, Temple, Texas 76502, United States
Open Path Digital Overview
Number of Employees
Under 49
Minimal Budget
$1,000 - $10,000
Average Hourly Rate
$150/hr
Open Path Digital Solutions, LLC is a data-driven Strategic Sales Growth Company. We use our toolset and experience to help your B2B company implement a sustainable Growth Plan that will promote your brand, generate qualified leads, and increase sales.

We are uniquely positioned to help global B2B companies in the SaaS, manufacturing, industrial, and distribution markets. Our diverse backgrounds in engineering, manufacturing, distribution, sales, finance, and marketing enables us to understand your business model and allow growth quickly.

Our Guided Growth Implementation Plans typically yield a 400% increase in qualified leads over 18 months. We follow a proven 4 step model, custom-designed to position your company for sustained growth:

Steps:

1) Get a Strategic Positioning & Growth Plan

Open Path goes behind the digital curtain, analyzes your competition, identifies opportunities to give you more awareness of how the market views your company. We design the Strategic Positioning Plan to help you mobilize a Sales Growth Strategy.

2) Build a Foundation

Armed with insights from the Strategic Plan, we help you optimize or build your website to attract new visitors and introduce your brand to more sales opportunities.

3) Implement

Our diverse team of experts uses a suite of lead capture, content, CRM customer database, and marketing/ sales automation create an environment for you to achieve your growth goals. Our team is there to provide insight, research, continuous improvement, and expert recommendations every step of the way.

4) Transition & Maintenance

After your Sales Growth Plan implementation has achieved the initial goals, you can transition daily maintenance and improvements to your internal team, or Open Path can continue to analyze the data and provide quarterly recommendations as a strategic partner. Now that you've implemented the right strategy and set the right tools in motion, you can enjoy unprecedented sales success.
Open Path Digital Clients