PlanIt Environmental Vision + Branding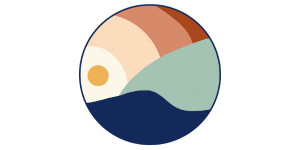 Where Creativity Meets Sustainability
O'ahu, Honolulu, Hawaii 96816, United States
PlanIt Environmental Vision + Branding Overview
Number of Employees
Under 49
Minimal Budget
Under $1,000
Average Hourly Rate
$400/hr
With over a decade of experience in marketing, PlanIt combines a love of beauty with a passion for the environment. Our focus is authenticity and  transparency.

PlanIt Branding is comprised of hand-selected, diverse independent contractors who are passionate about the environment and skilled in their trade. 

First and foremost, we are a creative collective. We strive for uniqueness and individuality. We want to be different, we dont always follow the rules, and we are not afraid to try new things. 

We LOVE the planet and  prioritize  sustainability when making business decisions and  selecting  the clients we work with.

Our unconventional methods dont work for all, but if you are seeking inspiration, passion, and dedication, youve come to the right place.
PlanIt Environmental Vision + Branding Services
PlanIt Environmental Vision + Branding Clients