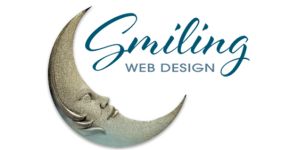 We love to help businesses succeed online. Your success is our success!
12941 Campbell LN SE, Tenino, Washington 98589, United States
Smiling Web Design Overview
Number of Employees
Under 49
Minimal Budget
$1,000 - $10,000
Average Hourly Rate
$150/hr
My ideal client is someone in business who has never had a website, or has one but has not had it updated in years and will no longer work well in mobile devices, and/or is not optimized for search engines. Here is a before and after example for Jensen Milner | Cap City Law with just such a scenario (See full website: https://capcitylawps.com )



What's different about me:
When I take on a client, I do not abandon them after creating a website as some designers do -- instead I offer support either on a contract or hourly basis for anything technical they may be struggling with. I help with mailing lists and templates, social media, video, graphics and more. I install professional plugins and templates on all clients websites that I pay for rather than the client having to pay for these things separately. For clients with existing web hosting, I offer free website hosting for the first year, so they can move from slower service providers without additional cost burdens. 

My rates are by the hour - I provide a complete estimate once I talk to the client about their vision. I love creating membership websites which are fully automated with joining, paying, posting, and updating their listing. I also support e-commerce solutions.

I offer quarterly maintenance packages starting at $99/quarter, where I ensure the client's website is kept updated and backed up weekly, and is as secure as possible from hacking, and can also include 1 or more hours of my time (for a higher rate) in that quarter for any assistance or updates they need.
 
Clients I support range from mom & pop fruit stands to attorneys and everything in between. Most of my clientele are women, so I promote them on my other website https://geekyglamgal.com as well.
Smiling Web Design Services
Smiling Web Design Portfolio
WordPress Website Design

Cap City Law
Smiling Web Design Team Bios
Elaine Robinson

Owner, Senior Web Designer

In business since 1995, I have designed websites with various tools such as Joomla, Magento, Business Catalyst (before Adobe bought them) and Wordpress. I have settled on Wordpress as the best environment for clients to be able to edit/add blog posts etc.
Smiling Web Design Clients
Sound Workplace Investigations

Colorado Animal Protectors

South Sound Women's Center
Smiling Web Design Awards
Smiling Web Design Press Mentions