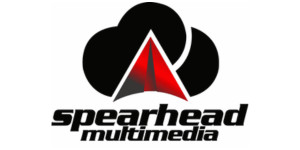 7050 West Palmetto Park Blvd, Suite 15, Unit 227, Boca Raton, Florida 33433, United States
Spearhead Multimedia Overview
Number of Employees
Under 49
Minimal Budget
$1,000 - $10,000
Average Hourly Rate
$135/hr
We've been creating and hosting successful, high-performance websites, doing search engine optimization, and marketing clients on social networks for small businesses for over 27 years.
It takes a professional, experienced team to project your business to your demographic, create the incentive to purchase from you and build a backend designed for search engines to find you organically.

Using the WordPress platform allows us to build very creative, high-performing, secure websites that look great on smartphones, desktops, or tablets. Content management allows our clients to edit their sites themselves, should they choose.

We tailor marketing packages for each client based on their expectations and, of course, their budget. We pride ourselves on staying up to date with the latest technologies but shy away from the "flash in the pan" trends, focusing on the productive processes that work.

Utilizing Google Ads, Microsoft Ads, Facebook Ads, and all major social media platforms, we'll work with you to bring those customers to your site and your door.

Spearhead Multimedia began in 1995 and has grown steadily while maintaining the same level of client-focused, responsive service since day one. We offer professional website design and development, high-performance website hosting, email hosting and management, Search Engine Optimization (SEO), Digital Media Content Marketing, and Bulk Email Marketing.  We have a small business IT Division and a sister company, Remote Backup Services, providing encrypted offsite data storage.  Working with our clients to present their goods and services on the internet and social networks as they want has always been our primary directive.
Spearhead Multimedia Services
Spearhead Multimedia Portfolio
Website Development

Spearhead Multimedia

Web Design

Longevity Centers of America

Web Design

Collaborative Culinary Consultants

Web Design

Rise Sushi

Website Development

Atlas Security and Design

Web Design

Siegel and Siegel, PA

Web Design

Comfort Nurse Care

Web Design

Cantor Companies

Web Design

DK International Associates, Inc

Web Design

Silescent Lighting

Web Design

"What Brothers Do"

Web Design

Kuhn Flooring

Web Design

USA Damage Claims

Web Design

Website Accessibility

Web Design

Bad Movers

Web Design

First Florida Land Care

Website Development

Reef Discovery Center

Web Design

Kenneth Mikos, PA

Web Design

Professional Building Services

Web Design

Red Hot Nails

Web Design

True Green Paper
Spearhead Multimedia Clients
Rise Sushi - Creative Asian Cuisine & Bar

Townsend River Breeze Inn

Collaborative Culinary Consultants

Longevity Centers of America

College Application Services, LLC.

TRUE GREEN ENTERPRISES, INC.
Spearhead Multimedia Awards