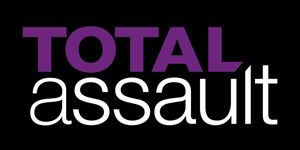 Digital + social marketing agency. We specialize in short attention spans.
17547 Ventura Boulevard Suite 204, California, Maryland 91316, United States
Total Assault Overview
Number of Employees
Under 49
Average Hourly Rate
Inquire
We started this business 20 years ago as kids, talking to kids. Before millennial was even a thing. And grew up in the ultra-competitive Music & Entertainment industry. Today, we work with some of the most influential brands in the world. But we're still what we've always been… passionate, hungry digital & social marketers with a special skill for turning millennial prospects into customers. We get it, because we live it.
Los Angeles Office
​​​​17547 Ventura Blvd, Ste 204
Encino, CA 91316
Phone: (310)280-3777
Nashville Office
6107 Centennial Blvd
Nashville, TN 37209
Phone: (615)810-8630
Areas of Expertise
Digital Marketing Expertise
Digital Marketing Expertise
Digital Marketing Expertise