Virtual Qube Technologies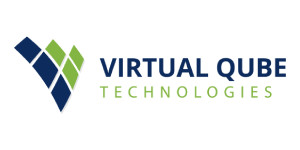 H 210, Titanium city center, Nr sachin tower 100 feet, 100 Feet Anand Nagar Rd., Ahmedabad, 380015, India
Virtual Qube Technologies Overview
Number of Employees
Under 49
Minimal Budget
Under $1,000
Average Hourly Rate
$17/hr
Virtual Qube Technologies founded on 15 October 2012 is an innovative digital service agency providing optimum services in IT industry. We are young, dynamic, energetic, techno savvy group of young individuals located in the heart of Ahmedabad. Our prime focus is to provide efficient services to our clients which are powered by excellent creative minds.

We are the one stop digital service agency providing all solutions from Digital Marketing, Branding, Web Design and Mobile Applications. Our best in class delivery includes our commitment to maximise results through the use of integrated marketing strategy and delivery well combine the best of what the marketing mix has to offer and create an innovative and appropriate solution all geared to hitting those all important objectives and maximising that ROI.

Our amazing process and dedicated team allow us to deliver great strategy and creativity at speed as were experienced, adaptable, productive and responsive to our clients changing needs and expectations.

Headquarters
H 210, Titanium city center, Nr sachin tower 100 feet, 100 Feet Anand Nagar Rd., Ahmedabad, 380015, India
Virtual Qube Technologies Services
Virtual Qube Technologies Clients