By the end of 2020, app downloads in both Apple and Google Play Store reached 130 billion.
With mobile apps, you are visible to clients at all times, and you are right at their fingerprints. Apps provide value to your clients and earn their loyalty.
Below you will find the top mobile app design trends of 2023 that brands must follow. They will not only help you get a step ahead of your competition but build a brand as well.
Trend #1: Mobile Applications Adopt Voice Interfaces
Research shows that in 2020, 50% of the searches were voice searches.
However, as the number of voice searches increases, the voice interface is becoming more popular as well. It is actually the next big thing in mobile application design and one of the most popular mobile app design trends.
When you use an app, you simply speak, and it interprets your context. For example, when you receive a notification, you can say "read it for me".
Or when your phone rings while you drive you can answer a call simply by saying "pick it up". You can say this and much more.
Voice interface enables interaction between people and smartphones. It contributes to better user experience and builds trust.
An example of a voice interface is Cortana. This virtual assistant is developed by Microsoft and is quite a useful feature. It is available in several languages and we can use it for setting alarms and much more.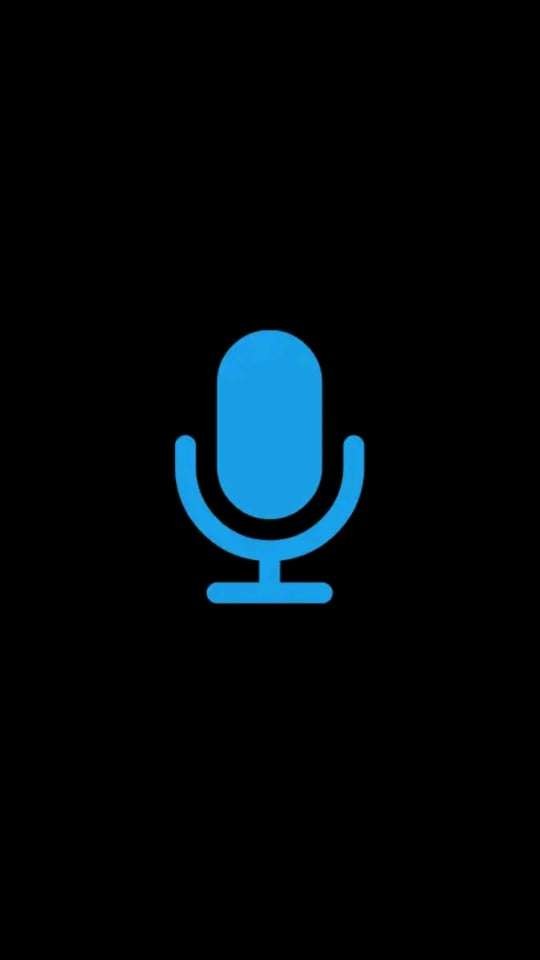 Trend #2: Personalized Content Recommendations Improve Brand Loyalty & Engagement Online
Did you know that 80% of people are more likely to buy from a company that provides them with a personalized experience?
What makes an app successful is a good user experience. And, designers can deliver a positive user experience by incorporating personalization, a trend that is to dominate in 2023.
When we install apps on our smartphones, they change themselves to provide relevant information and content. That results in satisfied clients.
However, we live in a world where competition is huge.
There are so many apps you can choose from. For instance, in the second quarter of 2019, the Google Play Store had to offer more than 2.46 million apps. This fact makes it harder for them to reach new audiences and retain them.
By leveraging the power of artificial intelligence, designers can make the user experience more personal by creating personalized recommendations.
Let's take AliExpress, for example. It is an eCommerce app store that uses data to suggest things you might like including different products to buy. By fine-tuning and personalizing apps, they are turning into must-have on your smartphone.
Here are a few personalization tactics that designers use in mobile application design:
Behavioral profiling
SIC/NAICS codes
Machine learning
Geo-location
Geo-fencing
When you select tactics, take your audience into consideration. Always examine the number of visitors and the time spent per session.
If you have users that spend plenty of time in the app, then use the benefits of machine learning to provide them with recommendations.
Personalization is one of those mobile app design trends that will make you more valuable as a company. It helps you turn into a brand and become recognizable.
Trend #3: 3D Graphics For Transferring More Information On Page
3D graphics are an app design trend of 2023 that allows designers to transfer much more information on pages. These graphics make it possible for apps to include more solid space for displaying products.
Thanks to 3D graphics, users can get results faster than switching between pages.
What's more, some of the benefits they carry also include:
Eliminating the need for physical prototypes
Making the perception of data simpler
Describing the visualization of the product
This trend has one drawback. It slows down the loading time. However, still many app designers decide to incorporate it choosing the benefits over the downsides.
Thereby, mobile app designers suggest the brand to not overuse it.
Trend #4: Mobile Apps Utilize Even More White Space
Another of the mobile app design trends of 2023 is creating apps with more white space.
Also called negative space, white space is actually the space between different elements in the app. It doesn't mean that it should be in white color. It can be blue, green, pink or any color or pattern.
More white space means a cleaner look. This mobile application design is good for the eyes and makes the app look simple. What's more, it contributes to positive user experience and increases the time spent in the apps.
More than half of the users who own a mobile phone spend about five hours a day on their smartphones.
This can make them tired and if your app is not good enough to make them stick around, they will press the back button. Thus, make sure you follow this latest app design and always leave more white space.
Google in his app Google News has employed white space to keep its readers stay longer in the app.
By making its interface simpler, and leaving free space between the elements in the app, Google made its app user-friendly thus making its users spend more time in it.
This is one of the most essential mobile app design trends because it keeps the reader's attention and increases the time spent on the site.
Trend #5: Functional Animation In Mobile Apps Improves Engagement & Storytelling
Functional animation is one of the must-follow mobile app design trends in 2023. From micro-interactions to transitions in the background…animations improve user experience.
They are attractive, increase the time people spend in the app and make them engage.
Animations are part of branding. They tell a story about your business and products and make you unique. Thanks to them, you can stand out from your competition and increase conversions.
What's more, functional animation as one of the latest mobile app trends is also useful in:
Building meaningful transitions
Providing visual feedback
Helping users get started
Showing system status
An interesting survey shows that recently, the average span of human attention has dropped from 12 to 8 seconds. It means that app designers need to be quite creative to catch the users' eyes.
The Messenger Like is an example of functional animation. It one of the most interesting mobile app design trends that is appealing and a special feature that makes this mobile app unique.
Trend #6: The Rise Of Button-Free App Design
Today, most of the mobile phones that companies create are buttonless. They are replacing the physical buttons on the front with screen buttons.
However, this button-free mobile design also has an impact on mobile app design. Instead of designing digital buttons, app designers usually replace them with gestures.
This allows designers to get more space for mobile apps. Thus, they can provide more info and content and put in the center of the user's attention as well.
91% of people who use smartphones say that content is of great importance. So, the button-free design is one of the most important mobile app design trends too.
Trend #7: 5G Technology To Allow A More Media-Rich App Design
5G technology allows mobile phones to function more efficiently and smoothly.
It is crucial in mobile app development companies' process and outcome because it reduces the time the app loads and improves communication quality.
However, one of the biggest benefits of 5G technology is the clarity of the user interface which makes it possible for developers to use more media-rich app design.
Trend #8: Dark Mode Creates An Easy-On-The-Eyes Application Atmosphere
US adults spent about 3 hours and 35 minutes per day on their mobile phones. The light streaming into our eyes can have some negative impact on the human body. It confuses our brain and disrupts sleep.
This is the reason why dark mode became one of the most popular features of mobile application design.
Designers use dark mode (or dark theme) with the purpose to reduce eye strain. Another of its benefits is that it saves energy as well. A lot of popular websites and applications use it to attract interest in users.
The night mode feature is a trend that is aesthetic and, you can schedule it to turn automatically. It is friendly to your eyes and allows you to spend more time on your smartphone without any negative impact.
There are many apps on the market that use dark mode including Google Maps and Instagram. For instance, Instagram's dark mode is used to save energy and to make readability easier. To enable it, you should update the app as well as the operating system you use to Android 10 or iOS 13.
The dark mode is one of the latest trends in mobile app design.
Trend #9: Augmented Reality (AR) Is Transforming Mobile App Design
Augmented reality (AR) is a hot mobile app design trend in 2023. To blend the digital and physical world, iOS has launched its own AR development platform.
AR emphasizes the interaction of real-life objects and its aim is to speed up the acquisition of data and implementation of tasks.
Mobile users simply position their cameras in a specific way and the app overlays sounds and objects in the physical world around them.
Ikea Place mobile app is a great example of augmented reality. It allows users to select an item from the store and see how it will fit their home.
With these advancements, it's clear that AR companies are revolutionizing how we interact with digital and physical environments, making AR a huge part of the modern mobile app experience.
Trend #10: Neo-Brutalism in Mobile App Design
In recent years, the trend of neo-brutalism in mobile app design has been looming large—both in terms of user experience and marketing. As an approach to web design that is characterized by bold colors, geometric shapes and minimalistic aesthetics, it proves to be an effective tool to create memorable visuals and distinct branding for a company's product or service.
From the developers' point of view, it allows them to communicate their ideas quickly and efficiently with users. For example, when combined with the use of bright colors, such as those featured in Google's Material Design, neo-brutalism can effectively convey a sense of energy or excitement around an app concept while still maintaining an organized visual hierarchy.
This combination of functionality and visual appeal makes neo-brutalism ideal for creating powerful user experiences while simultaneously providing engaging content to market the application more effectively than traditional approaches.
Mobile App Design Trends: Why You Should Utilize Trending Aesthetics In Your Brand Identity
Implementing mobile app design trends is of great importance for businesses of every kind. Here are a few reasons that will encourage you to adopt them too:
Outsmarting the competition: There are plenty of competitors out there, and you are aware of it. To not fall back behind them, you need to take advantage of mobile application design trends.
Smoother navigation: Better navigation means better user experience. The app will load faster and the users would always return.
Better brand promotion: Following the latest app design trends will make your brand more trustworthy. It will attract more people to use your app and they will spend more time on it.
By employing the best mobile application design and latest mobile app design trends, you can present your business in the best light possible and encourage users to choose your brand over instead of your competition.
This enables you to really reap the benefits of modern app design.
Why You Should Follow The Latest Mobile App Design Trends In Your Digital Platform
Developing an app for your business is essential. People spend plenty of time on their mobile phones every single day.
So, whenever they need your services, they will search for your business online. By allowing them to download your app, you are providing higher value to your company.
Mobile app design trends come and go, and you need to keep up to date with all the latest news if you want to be attractive to your clients.
Following them, you will be able to keep your clients interested and make them engage.
Mobile application design influences the quality of user experience and helps you turn into a unique and recognizable company.
Staying up-to-date with the latest mobile app design will make you more trustworthy and better than your competitors as well. That means more clients, more conversions and more sales.
Subscribe to Spotlight Newsletter
Subscribe to our newsletter to get the latest industry news