Anchor Employment Services, Inc.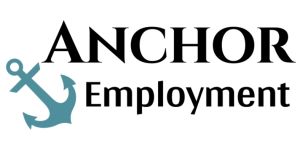 Service That Achieves Results!
555 Marriott Dr. Suite 315, Nashville, Tennessee 37124, United States
Anchor Employment Services, Inc. Overview
Number of Employees
100 - 249
Average Hourly Rate
Inquire
Founded in 1997, Anchor Employment has built a foundation on the relationships with the people that have become our valued Associates and Staffing Clients. Embracing a diverse workforce, celebrating individuals, while focusing on efficiency, we have been able to achieve many staffing success stories with our various business clientele.
Anchor Employment Services, Inc. Services
Anchor Employment Services, Inc. Clients