Unit 2, Albourne Court, Henfield Road, Albourne, West Sussex,, Brighton, BN6 9FF, United Kingdom
Dotsquares Ltd Overview
Number of Employees
500 - 999
Minimal Budget
Under $1,000
Average Hourly Rate
$11/hr
Dotsquares head office is based in Albourne (near Brighton and Hove), United Kingdom with international offices in the US, Australia, Europe, UAE, and has in-house development centres in Jaipur, India. We work very closely with all our clients, always looking to forge long term relationships, and offer both offshore and onshore outsourcing services. Through this service we can reduce costs, enhance organisational flexibility and improve business and IT performance. By taking your IT project offshore you can take advantage of a fantastic price that will not be matched by onshore competitors, and it allows you to cut down on the costs whilst maintaining a quality that even onshore companies struggle to match.

The idea behind Dotsquares was conceived in 2000, and the company was set up in Feb 2002. Dotsquares is a company dedicated to supplying IT services to businesses.

Software development is not only highly technical, but also managerial. Our team members at our three Development Centres in Jaipur are fully accredited and have a minimum of five years commercial experience working with truly international clients. We ensure our development teams hold all the necessary accreditation, and that our project managers are Project Management Institute (PMI) certified. To develop software requires time, skilled manpower, and expensive programs and equipment. We have the state-of-the-art infrastructure to make sure that any external factors don't influence the work of our team members & our clients get the fruits of the whole business model.

Offshore software development is a cost effective alternative to developing software in-house which allows businesses to cut cost on the software development.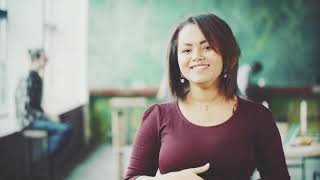 Headquarters
Unit 2, Albourne Court, Henfield Road, Albourne, West Sussex,, Brighton, BN6 9FF, United Kingdom