Crafting Videos That Outperform Expectations!
3564 Avalon Park E Blvd. Ste 1 Unit #A950, Orlando, Florida 32828, United States
Outperform Studio Overview
Number of Employees
Under 49
Minimal Budget
$1,000 - $10,000
Average Hourly Rate
$150/hr
Our team specializes in video production solutions. We guide businesses to create compelling video content that drives tangible results. We conduct thorough research, produce high-quality written and visual content, and expertly edit it into high-converting ads.

This approach guarantees that your brand's message will cut through the noise and deeply resonate with your target audience like never before. With Outperform Studio, you can sit back, relax, and witness your brand ascend above the competition.

For enhanced website traffic, lead generation, and sales, rely on our team to craft tailored content for your brand. We customize our approach to your specific business requirements and key performance indicators. Choose us to elevate your brand's performance and surpass the competition.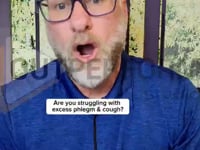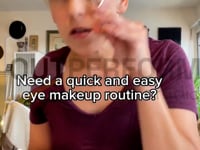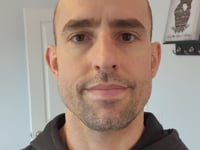 Headquarters
3564 Avalon Park E Blvd. Ste 1 Unit #A950, Orlando, Florida 32828, United States
Outperform Studio Services
Industries
Beauty
Health Care
Transportation & Logistics
Client Types
Startups
Small Businesses
Medium Businesses
Outperform Studio Portfolio
Advertising

UGC for Beauty brand

Advertising

UGC for Supplements
Outperform Studio Team Bios
Ruben

Founder

With a background in advertising (achieving 30+ ROAS in ads for large brands), Ruben decided to found a creative agency focused on tackling low-quality content and creators. His mission is to help brands shining brighter through high quality, direct-response creatives.

Arianna

COO and Talent Scouter

With a background in PR and social media management for luxury brands, Arianna's aim is to ensure each project resonates with the audience and exceeds client expectations.

Maritza

Executive Manager

With over 8 years of experience, Maritza is a seasoned professional specializing in optimizing processes through the implementation of digital automations. She plays a pivotal role in ensuring seamless communication between clients and the agency, facilitating every aspect of the agency's operations

Alexandra

Strategist & Creative Director

With 15+ years working with iconic brands such as Coca-Cola, Nestle, L'Oreal, Alexandra has a strategic approach, innovative thinking, and a touch of brilliance that will elevate any brand's presence and leave a lasting impression.

Olesia

Senior Video Editor

Olesia has +10 years of experience in photography & videography field, content creation and visual specialty. She is also a TikTok influencer with a following of +137k (@awlesia)
Outperform Studio Clients