No matter what kind of a company you work at, starting a project from scratch is never easy. But once you greenlight your large-scale project -- such as a marketing campaign, website design, or rebranding initiative -- you can tackle the next step: Selecting the right partner to help you see it through. To do this in the least painful and the most comprehensive way, you will need to write an RFP document.
Contrary to what you may initially think, writing an RFP does not need to be hard or tedious. And lucky for you, we prepared all of the best practices and guidelines. If you follow our instructions, your RFP will do the work for you -- every prospective partner will know exactly what you're looking for, and you'll be able to easily determine if they are the right fit for your brand and project.
What Is An RFP, Anyway?
RFP is short for "request for proposal." Essentially, an RFP is a document that companies compose and send to potential service providers or vendors when they need to outsource a project. In it are outlined details regarding the issuing company and the project at hand.
Typically, an RFP includes specifics about the scope of the project, the deadlines and deliverables, existing collateral, and the available budget. This document is then delivered to a variety of possible partners. While some companies send their RFPs as hard copies, most are distributed via email.
If the vendors are interested in working on the project, they will reply by sending their proposals. This way, the client company can compare what different vendors can offer them and choose who they deem has the best value for their project.
Why Do Businesses Need An RFP?
From the perspective of the issuing company, writing an RFP might seem like nothing more than excessive workload. Au contraire!
Choosing the right outsourcing company can often be the difference between a successful and a failed project. The direct result of investing time in creating a well-written RFP is the quality of the responses you will get. Typically, an RFP will also include a set of guidelines for the format of the response that the vendors should reply with. This, in turn, makes comparing different contractors who offer a similar service a much easier task.
In addition, a thorough overview of the project will help the outsourcing vendor understand exactly what you need. Judging from the descriptions and timelines included in an RFP, they will be able to accurately determine whether they can fulfill your requirements. This can save you from a potential disaster with contractors that overpromise, miss deadlines and abandon the project last-minute. With a thoroughly described project in front of them, prospective partners will be less likely to underestimate your needs or overestimate their own ability to meet them. And further down the line, this can make or break your project.
Finally, let's take a look at the importance of an RFP from another perspective. Of course, the primary purpose of an RFP is to gain information about vendors you can choose from. However, the vendors also have to express an interest in working with you. After all, a partnership is a two-way street. By writing and distributing a request for proposal, you can also introduce your company and brand identity to other companies that you could work with. Writing a well-organized, comprehensive request for proposal will make sure you leave a good first impression and inform them about your mission and core values.

RFP Documents: The Basics
Essentially, your RFP will consist of three distinct parts -- your company, project, and administrative information.
Your Company
The first part will include information about your company. Think of it as an About Us section that will serve as a unique introduction to your business. Not only will you present yourself as a potential partner, but you will also help the seller understand your mission, your target audience, and your desired results at the same time.
The Project
As the name suggests, the second part will include exhaustive information about the project you need help with. While it is a good idea to include a project brief on the first page of the document, save the major details for this section.
For example, if your goal is to build a new website for your company, the information you need to include will be specific to the web design field. However, we will expand upon the project-specific minutiae you should include in RFPs for web design, marketing, and logo design later in this article. However, company information and administrative material are universal for all RFP topics.
Administrative Information
The last part will hold administrative information about the project, such as how to respond to the RFP, what the proposal should include, and how the proposal evaluation process will work. Completing this part thoroughly will make it easier for you to compare the proposals you receive.
Tell Potential Partners Who You Are
Just as it is important for you to understand potential agencies and outsourcing companies better, they need to know who you are and what your brand aims to accomplish -- and what better way to find out than through their own introduction! Make sure you introduce yourself and leave a good impression throughout your entire request for proposal document.
However, make sure you don't bore your readers to death by recounting your company history in excruciating detail. Start with a basic introduction to your service or product. This should be brief, but long enough to paint the picture of who you are. And chances are, you already have a chunk of text like this written elsewhere.
A great thing to include -- especially if you're looking for website, logo or marketing services -- is a unique trait regarding your business. Something that makes you stand out from the competition is likely the same thing you'll want to accentuate.
Plus, expand on your mission and your company values slightly. This will give some context to the project you're initiating, as well as the motivation behind it. If you're lucky, this will ensure you find a perfect candidate that holds similar values. And who knows, maybe you end up with a partnership that extends beyond temporary project goals!
Finally, discuss your customers. Try not to be too broad – defining the demographic will make your partners understand exactly who they need to target. Lay out the interests or qualities your audience members have in common, and why they chose your brand over your competitors. If applicable, mention their average age, gender, geographical location, economic and cultural background. Approach this part carefully and thoroughly, using various metrics, to ensure that decisions are based on information, rather than on personal preference or "a hunch."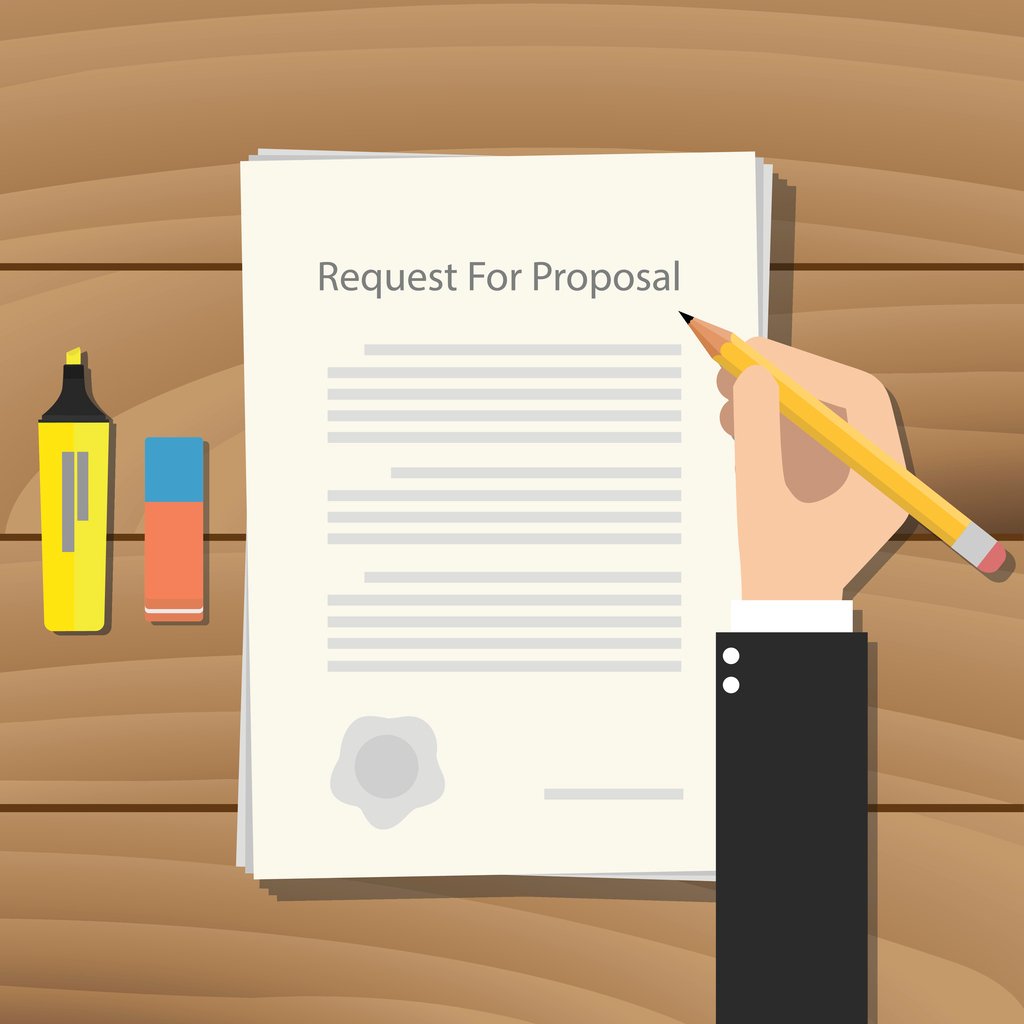 What To Include In An RFP Document
The central and most important piece of your RFP is the project details section, which we touched on briefly earlier. The information you include will differ depending on the nature of your project, but all RFP project descriptions will have some universal elements.
Make sure to write about the purpose of this project and the results you hope to achieve. Touch upon the underlying issues you are looking to solve. This will help the professionals you eventually work with help you come up with good, sustainable solutions -- just make sure that they know you're open to hearing their professional opinions and suggestions.
Furthermore, you'll also need to include brand and quality standards, deliverables, an expected timeline (including start and end dates), payment terms, and other contractual details, terms, and conditions.
Now, let's take a look at the specific information you'll need to include as you write an RFP document for a marketing campaign, website design project, and logo design initiative.
How To Write An RFP For Website Design Projects
Whether your company is already present on the world wide web or you just decided to go digital, picking the right web designer and developer is something you should hold high on your priority list. After all, your website is both a digital business card and helpful digital marketing tool. Through it, most prospective customers will interact with your company, and thus, having an excellent, functional website will ensure you leave a great first impression.
First of all, specify the primary purpose of the website. Will it be an e-commerce website or an informational space? Would you prefer it to generate new leads or to inform investors? What kind of interactions should your customers have with it? Who is your target audience and who do you want to attract? Are you creating a B2B (Business to Business) or a B2C (Business to Consumer) website?
Your website will most likely have several uses -- primary, secondary, and maybe even tertiary. There are various types of websites, and developers and designers often specialize. Define your needs as best you can in order to find a professional who knows your niche.
If you already have a website, provide a link! Explain exactly what you like and dislike about it; write about its good and bad elements. You can never be too detailed about the ways it served you well and the manners in which it disappointed you.
Don't forget to let website design and development companies know what collateral and materials you already have. For example, schematics, wireframes, functionalities, and pieces of software you already own can greatly reduce the final price. Plus, feel free to ask for opinions and suggestions from the web design and development professionals you're reaching out to! You took the time to describe the website's purpose and target audience in detail, and you'll want a company that can provide invaluable insight.
If you need to start from scratch or you need to radically change your existing website, you'll also need to determine which platform to build the website on. Platforms like WordPress, Magento, and Drupal all have advantages and downsides, depending on the kind of the website you need. If you have a strong preference, detail that in your RFP. Conversely, if you would like an agency to suggest a platform, let them know.
Make a list of features your website should have. Then, divide the list into the features you absolutely require and those that are on your wish-list. Creating an organized list will result in vendors supplying a comprehensive list-item cost breakdown, which (again) will make the comparison process easier.
Finally, do your own research to determine what your competitors and other trendy brands include on their websites. This might inspire you to include certain important functionalities in your RFP that you may not have thought of otherwise.
Once your RFP is ready, you can consult our Agency Listing section to find some amazing web design and development companies and their contact information!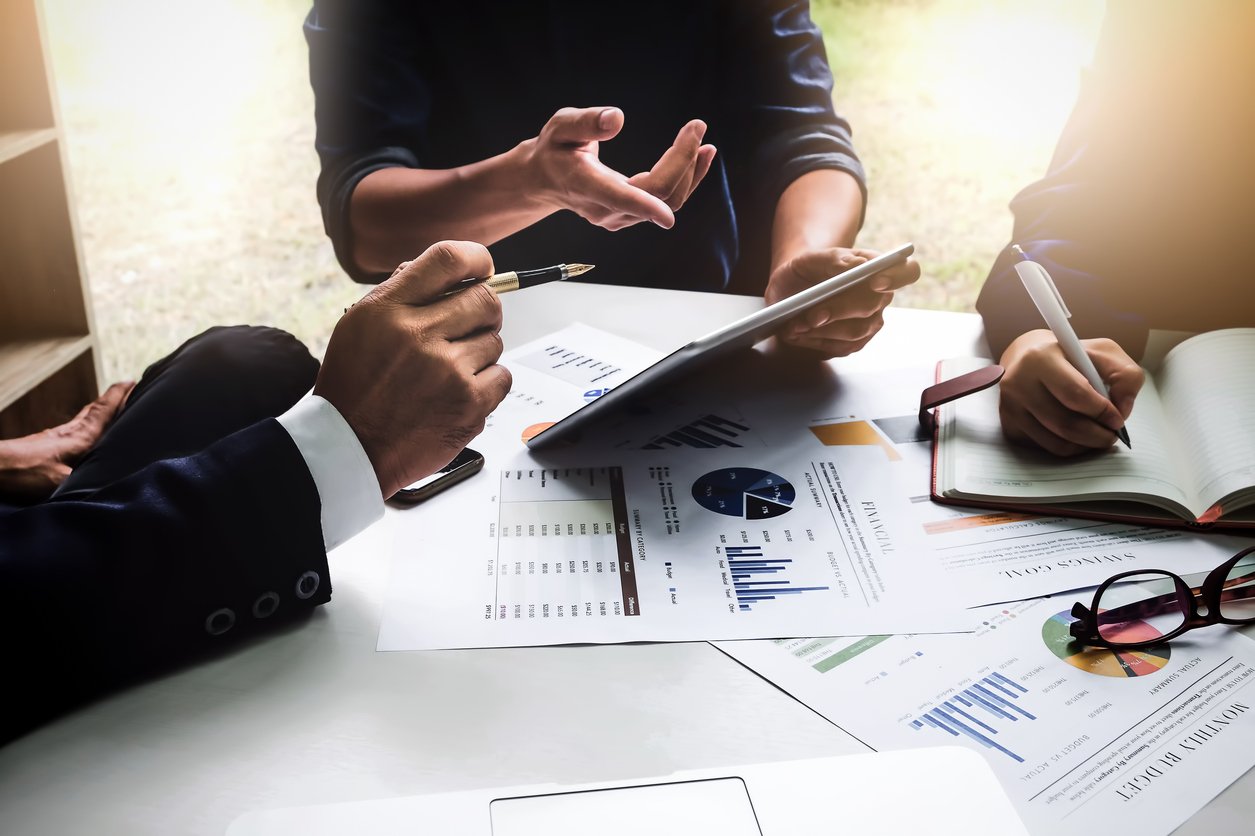 How To Write An RFP For Marketing Campaigns
You've mastered the processes of making a product or providing a service -- but making sure you reach prospective customers and persuade them to act is something else. Whether you need to improve brand engagement, promote a specific product or service, or simply want to expand your business, it's often a good idea to hire a marketing agency for specific campaigns or overall strategic guidance.
The first thing you'll need to include in your RFP is a brief outline of your particular problem. Specify what bothers you with your particular market position. Are you dealing with low retention rates or did you reach a plateau with your sales? Do you attract new leads, and if you do, how many do you successfully convert into opportunities? Is your branding consistent? Does your current communication resonate with your audience? Also, tell them a bit about your competitors. What makes you stand out?
Specify your business goals and write about what you would like your marketing strategy to achieve. Would you like to broaden your customer base, or do you have a more specific goal in mind, like reaching target sales for an individual product? Is simply raising brand awareness your main goal or do you need to redefine your brand? Would you need to rethink your content and the way you communicate with your target audience? Which metrics will you apply to indicate success? Describing your problems and goals in detail will help the agency understand exactly how they can help you.
In addition, decide whether you would like to run a local or a global campaign and whether any initiatives should be digital or physical. Of course, this depends on the nature of your product, demographic, and budget.
You should specify whether you need help defining your marketing strategy, launching an advertising campaign, using media to your advantage, or developing your brand identity and design. After this, you can list exactly what you have in mind. Describe the scope of your marketing needs. Do you expect to produce hard-copy printed material and how should it be distributed? Do you need to create a website and social media accounts? Will these require multimedia or search engine optimization? If you need help with search engine optimization services, you should consider sending an RFP to an SEO agency.
Along with listing the deliverables and results you need, you should let the agencies know what you already have. Mention if you own any photo and video materials, and if it's up-to-date. Give them an overview of your online presence, linking to your website and social media accounts. Describe the content you have. Mention if you have any ongoing advertising campaigns and outline the results they produced.
Finally, take some time to describe your existing and your target audience. Recount what you know about your existing customers and discuss the kind of a customer you would like to get. What would you like a person to do when they first learn about your company? Define who they are, where they live, and how you communicate with them on an emotional level. If you need to learn more about your clients and develop your interaction with them, specify this in your RFP.
After you detail this information, explore the companies providing the best digital marketing services that can help you reach your business goals!
How To Write An RFP For Logo Design & Branding Projects
If you need to define (or redefine) the visual aspect of your company, you'll need a logo and branding-specific RFP. For these requests for proposal, it is particularly important to provide an exhaustive company introduction when you need to tackle visual branding. After all, a logo is meant to fully represent a company.
Many design agencies utilize a company-specific brand book to create a cohesive logo and identity. But wait – what actually is a brand book and do you actually need one?
Essentially, a brand book (also called a "style guide") is a set of defining features of your brand. It is used as a guide for the development of every product, communication, and marketing campaign your company launches. Creating a brand book will ensure you avoid inconsistencies in style, quality, and character throughout the scope of your business.
A brand book will always include your logo, but it also usually contains an approved color palette, font family, business card and letterhead design, website layout, copywriting tone, approved imagery, and even illustration style and other graphic elements your brand utilize. In most cases, some brand book elements are developed at the same time as the logo. However, you don't have to get them all at the same time, so make sure to specify what you need!
If you already have a logo and a brand book but want to make some smaller changes, outline that. Provide the material you currently have, then elaborate on what you like and dislike about them. Make suggestions about what you would like to see changed. If you already have an idea of what you want, describe it.
Alternatively, if you would like a completely new logo design from scratch, mention the types you currently envision. Would a wordmark suit you better than a pictorial logo? Would a combination work? Don't hesitate to request the design professional to help you decide after you've chosen your professional partner!
If you already have an idea of the style you'd like your logo in, explain it as well as possible. Describe the colors you would like, choose the geographic shapes you believe fit your brand, and feel free to add a drawing you made yourself – even if it's clumsy! Many agencies who work with clients to design an effective identity use this as inspiration down the road. You should also specify if you would like to receive multiple design ideas to choose from. But beware – this will add to the cost!
Finally, explain how the logo will be used. Will it be printed on your product? Which materials or hues will it be placed over? Can you predict the size in which it will be used in most commonly – as small as print on pens, or as large as billboards? Based on this information, designers will know exactly what to offer you. Specifying the way your logo will be used the most early on will set you up for success!
Even better, these top logo design and branding agencies can help you uncover a successful brand identity.
The Right Response To A Request For Proposal
To make the process easier for both parties, it is beneficial to include detailed, concrete information about administrative details.
First of all, state exactly what you expect to see in a proposal. To ensure you have enough information to assess the respondents, you'll need a standardized set of data coming from each potential partner. Ask them to describe a possible timeline of the project and estimate the budget per line item. Mention if you'd like to receive summaries of previous, similar projects, or listed experience and technical expertise. You can also request professional biographies or portfolios of people who would handle your project. Finally, create a set of questions related to the project to assess their comprehension and creativity.
Specifying exactly how a proposal should look will make your selection process quick and painless. Outline the format you would like the proposal submitted in (for example, a .doc, PRD file, or hard copy). State a deadline for proposal submissions and mention when the applicants can expect to hear from you by. You can also tell them if you would prefer any potential interviews to be in person, over the phone or via video conference (although this information can also be held for a later date). Finally, include all of your business's contact information!
RFP? Easy Peasy!
Even though it might seem like a terrifying task to tackle at first, creating a thorough RFP really isn't difficult. Once you decide exactly what your brand needs to succeed, writing an RFP is a smooth process. What's better, there are easy-to-use tools to help you create your RFP -- for example, try Nusii and PandaDoc to get started.
Now, you know exactly what you need to include in your request for proposal. Your end result should be a document that is a few pages long. Hopefully, the final version will be a comprehensive project overview that will provide all of the necessary information.
If you follow the points we listed above, you're sure to find respondents who are well-suited for your project, leaving you with a tough choice to make – which of these amazing agencies should you choose? Regardless, without a doubt, a well-written request for proposal document will be the start of a beautiful friendship.
Subscribe to Spotlight Newsletter
Subscribe to our newsletter to get the latest industry news