A Request For Proposal is a powerful print document that contains all the important and relevant information about a project you need to be completed.
What's better, we've written extensively about how to create a detailed RFP, tackling all the questions about how to write it and what it should contain. This guide has insights into what an RFP is, its importance and where it fits in the world of business, marketing and design. 
In this article, however, we're switching gears and telling agencies how to write the perfect RFP response that will help them secure more clients. 
But first, here's something to think about:
Your RFP response doesn't have to be as good as the client's RFP. It has to be way better.
And that should make sense to you. A company that's deciding on which contractor to hire has to choose the best one from numerous requests for proposal responses.
By creating an impactful proposal that showcases your company's value and the campaigns or work you could do for the client, you are already making the client's life easier, which is the ultimate goal for outsourcing a project. 
The good news? You can improve write more effective RFP responses and land more clients by following this handy guide.
How To Craft The Most Effective RFP Response
The most effective RFP responses open opportunities for future collaboration and empower you to define the project's tiniest details. Here are some ways you can draft a winning RFP proposal response.
Add Some Pricing Wiggle Room
Even clients need a win sometimes. Instead of quoting your best and lowest price, leave some room for negotiation. It's better to let them think they can get you to give in a bit than to be uncompromising.
Don't Give Them All The Details
This one is hard. You're landing a client (or not) based solely on your strategic plan and price. You want to impress them, but you don't want to give them all the answers so that they can do it all themselves.
Show results backed by case studies and craft example campaigns and creatives, but feel free to hold a few details to yourself. 
Answer Questions & Provide Insights
The best way to surpass the competition is to provide answers to the client for the questions they didn't even know they had. This builds your authority and shows that you're truly grasping all aspects of their organization, business objectives and the bigger picture.
Identify Possible Problems
Then create contingency plans. Make sure to pay extra attention to the delivery issues, unrealistic expectations, and items that will require additional outsourcing.
Cross-reference the client's information in their RFP. If you find inconsistencies or unclear assignments, add them to the list of questions that you will submit during the RFP Q&A.
Create A Template
You need to create a well-written and researched template that will let you automate the RFP response process. You don't need to write new responses all over again for the parts that don't change, but you need to make sure there is room for growth and flexibility.
What Not To Do In A Request For Proposal Response
Make Small Errors
Take your time to craft just the right proposal response. Don't rush it – each RFP response should be personalized and custom-tailored in order to land business. 
Pay attention to details. Use the right name, keep capitalization consistent, ensure there are no spelling or grammar mistakes and format the document correctly. Essentially, just take the time to make sure everything looks great so that you don't give off a disheveled professional work ethic.
Insult The Client
Clients who are sending RFPs aren't stupid, so you don't need to explain the basic terms and items. It will look unprofessional on your part if you do.
If you want to add explanations or definitions, don't waste time in the actual slides. Simply add that information to the appendix instead. 
Generalize
Make sure your answers are poignant, concise and essential. Aim for short, simple and sweet copy. Don't bore potential clients before you can intrigue them. 
Every agency will try to sway a client's attention by claiming they're the best for the job, but it's your job to prove that you're the best. Knowledge, expertise and a clear action plan are the only things that separate you from your competitors.
Forget Communication
Ensure you decide on a point person who will handle sending the proposal and facilitate any further communication, calls and meetings. This will minimize confusion and ensure your proposal doesn't get lost in transit.
Every RFP Response Should Include...
1. Cover Page
This is simple – your request for proposal response should begin with a well-designed cover page. We're visual creatures, after all. Plus, companies will be inundated with these responses... and you want yours to stand out.
Include their logo, as well as your own, to initiate the idea that this response is specifically crafted for them. Utilize a pleasing design, layout and color scheme to appeal to the company and separate yourself from the competition.
Finally, ensure the information is relevant and that you refer to the company correctly -- take note of unique capitalization or spacing in creative company names. 
2. Table Of Contents
This section is pretty self-explanatory. A clear table of contents makes it easier for companies to review specific parts of your proposal, like experience, tactics and price.
They won't have to scroll through all the document pages to find what they're looking for. By eliminating this pain point, you'll make their overall experience with your agency a pleasant one, creating a great emotional association with you and making your proposal stand out in their minds.
3. Executive Summary
This is the place for you to sum up a client's requirements. Using short, precise answers will really show that you fully understand what they need and can offer it to them without wasting too much time.
Remember, the executive summary is a quick reminder about the project parameters, not the RFP regurgitated.
Demonstrate that you understand exactly what the company wants in a proposal AND a project.
Feel free to touch on the client's brand identity or include their logo again for an additional layer of detail. 
4. Agency Overview
Take three or four slides to talk about your agency. This will allow the potential client to get a better idea of your team, expertise and company culture without dominating the proposal.
Within your agency overview, you can also discuss why you will be a strong fit. Make sure you include the following items, though:
Talk about who you are.
Mention what makes you different.
Provide insights and examples of your work, including awards, portfolio links and more.
Outline the team structure.
Give them a taste of your agency's area of expertise that aligns with their specific needs. You need to show that you have every role filled.
5. Client Overview
Unsurprisingly, a potential client is already very familiar with their company. So, don't just reiterate their "About Us" page to them.
However, you should include a client overview section to prove that you understand their business model and can identify their pains and weaknesses that could use improvement. 
The slide(s) should contain:
The client's business model analysis.
The client's target audience.
Their key differences in the market and their unique selling proposition.
Pay special attention to defining their demographic to show that you understand who they're targeting. Businesses want to see if you fully comprehend their brand.
6. Project Ideas
The most important part of the proposal is the specific strategy you have in mind to solve the client's problem. 
Prospective clients are looking for actionable creative campaign ideas rooted in research. 
The key phrase there is "rooted in research." So, don't just put together some basic research or simple definitions and call it a strategy -- that's information they either can find themselves or already know.
Businesses searching for an agency partner want the how. How will you increase traffic, encourage consumers to convert, or create a smoother e-commerce platform? Design mock creatives, provide real ideas and prove that you can do more than utilize analytics and research databases. 
In fact, clients will base the majority of their hiring decision on the ideas you can come up with. Your strategies will set you up for success, but your ingenuity has the power to wow clients and set you a league above your competitors. 
7. Case Studies
Promises, possibilities and schmoozing play an important role, but nothing says more about your agency than cold, hard results.
Case studies are an effective way to showcase your skill and expertise. Data doesn't lie, and with carefully prepared case studies you can show how you've helped transform other businesses and strategies in the past.
Case studies show how you solve problems and surpass challenges.
If you're a B2C business, then you should create a brand that will play on customer's experiences and emotions.
But B2B business models revolve around results, and there's no better way to display them than a case study.
In both cases, make sure you provide all of the details, including the creatives you used and tactics employed. 
8. Timelines & Milestones
The better you segment your activities and explain your journey towards reaching the client goal, the more successful your RFP proposal response will be. Make sure to formulate these with precision, because you don't want to overpromise and underdeliver.
Add a clear timeline — what will the deliverable consist of and when will you submit it?
Clients that send out RFPs understand that some tasks take time, but they'll also award the project to an agency that has the tools, resources and manpower available to finish it in a timely manner.
Be realistic about your capabilities. The more you leave to the imagination, the more questions a company may have and the harder it will be to A) Land the project, and B) Actually hit your deadlines and markers if you do.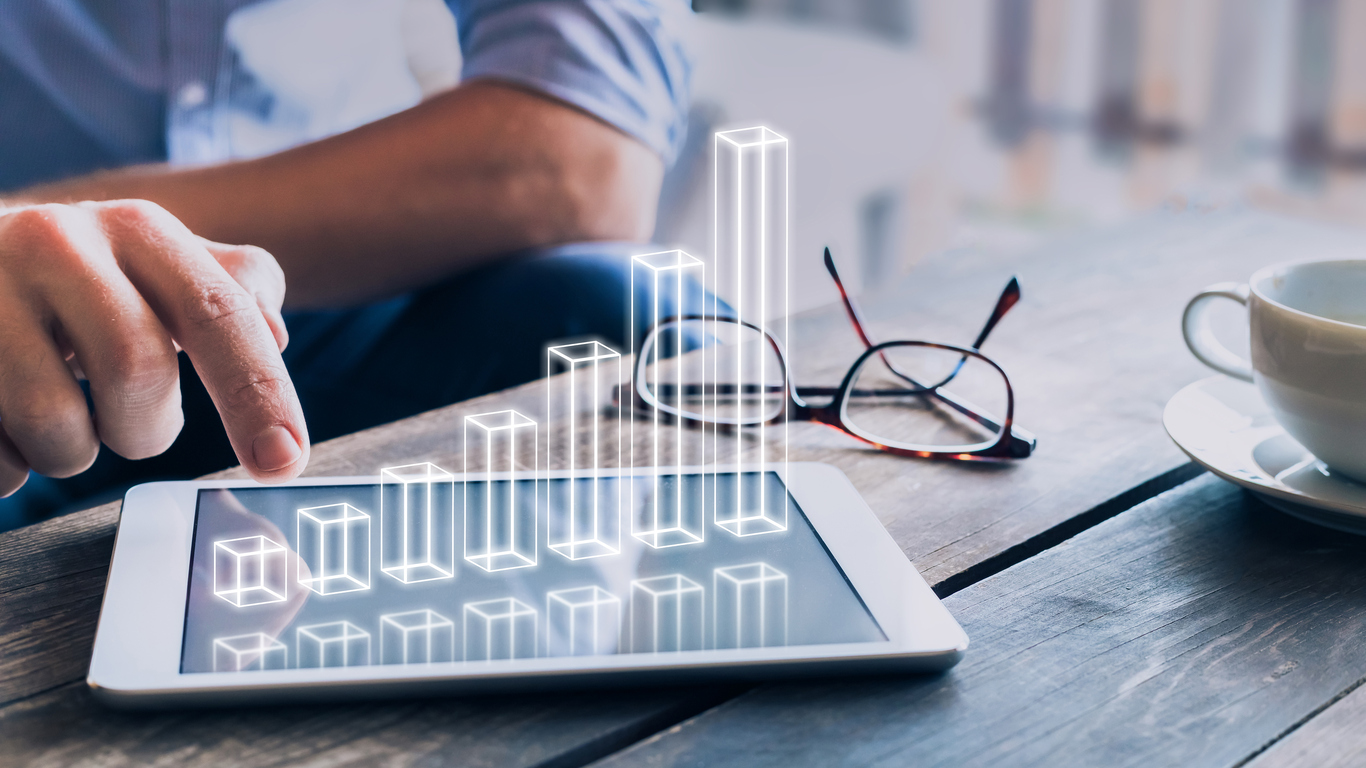 9. Project Price
Determining your projected fees may be the most difficult part of your proposal. Agencies have to determine a price that will make it worth their while to take on a project without nickel-and-diming a client, and must take into account a lot of different costs that can add up.
However, you also need to price yourself competitively. Companies almost never disclose their total departmental budget, and you can easily quote something that is well above their means. Conversely, agencies can easily quote too low.
Pay special attention to developing your cost. Calculate it well and fairly. Don't sell yourself short but don't overshoot it. You have to be critical and deliberate to ensure you provide a figure in their sweet spot.
10. Appendix
The appendix is the perfect place to offer further explanation of various terms and processes. Tie up loose ends, provide further context and clarity, define any terms you used throughout the proposal, and close your proposal on a powerful and impactful note.
How To Formulate Different Responses For Different Proposals
We've gone through what every RFP response should have, so next on our list is how to tweak it for the type of project. Although the proposals won't differ too much, a slight shift should be noted. 
Marketing
When you're offering your digital marketing services to a client, focus on hard data from your previous campaigns. What exactly did you do for your clients and how did you achieve those results?
In-depth case studies can easily be created, especially with access to social media campaign results, Google Analytics and other tools. Use these to your advantage.
Web Design
Focus on your portfolio. If you're prompted to send an RFP proposal response for a web design job, it's best to let the links and pictures do the talking — especially if you have examples of the solutions you created for previous clients that are in the same objective or industry as the RFP sender.
When you send a web design RFP response, make sure you clearly show that you understand the client's needs first and foremost. Web design RFP responses are amongst the hardest ones to land because clients often aren't sure what they want.
If they do… well, let's just say that if we had a dollar for every time clients asked for "something like Apple," we'd be rich. 
Focus on the objectives they are hoping to reach, then showcase similar works and craft potential ideas from there. 
Content Creation
It's fairly easy to draft an RFP response for content strategizing and writing jobs. You don't really need visual examples, although like we already stated, people are visual and will respond well to good aesthetics.
Ultimately, your writing style and ability to adapt it to your client's needs will be the determining factor in securing a project like this.
Good content has to convey a client's exact sentiment and brand message. With a well-written and customized RFP, you're already well on your way to showcasing your skills.
SEO & Website Optimization
This is also an area that depends heavily on concrete results. SEO and website optimization are very data-driven. Showcase that information, what you can do for the client, and how you plan to execute your tactics. 
Many clients don't really understand how SEO optimization works from a technical standpoint, so it's important to display tactics and ideas that will bring them success in a way that's easy for them to absorb. Have some fun, but make sure you're providing valuable insights.
How The RFP Bidding And Selection Process Works
In order to understand how to create the best response to an RFP, you need to first understand the entire process.
Before you even get involved, a company creates a request for proposal outlining the project, budget, ideal vision, and the information they would like to see in responses, then sends it out to various vendors and contractors. With any luck, you'll be one of the recipients.
Agencies interested in working on the project will then create a personalized proposal, specific to the potential client, project and requested information, and submit that response by the due date. 
Companies will then review the proposals, narrow down the candidates, shortlist the best proposals, and begin engaging with possible agencies to see if they will be a strong fit for the project at hand. This is also the time when the shortlisted response senders can ask additional questions to hone their proposed strategy. 
If you've made it to this stage, be mindful of the questions you ask your prospective clients, as this is still a crucial aspect of the selection process. Just like any job interview, companies will judge you based on your questions — and you don't want to come to the table unprepared. If you ask the right questions, you can further demonstrate your skills and professional perception.
So, prep like you would for a standard job interview. Outline several specific and general questions that the company will use to get a better understanding of who you are and what you're capable of AND will assist you in understanding the scope of the project and what they are looking for.
After discussing the project and proposal, the shortlisted candidate will likely be asked to check their proposal and send a final version, upon which the company will select the bidder they think is the best.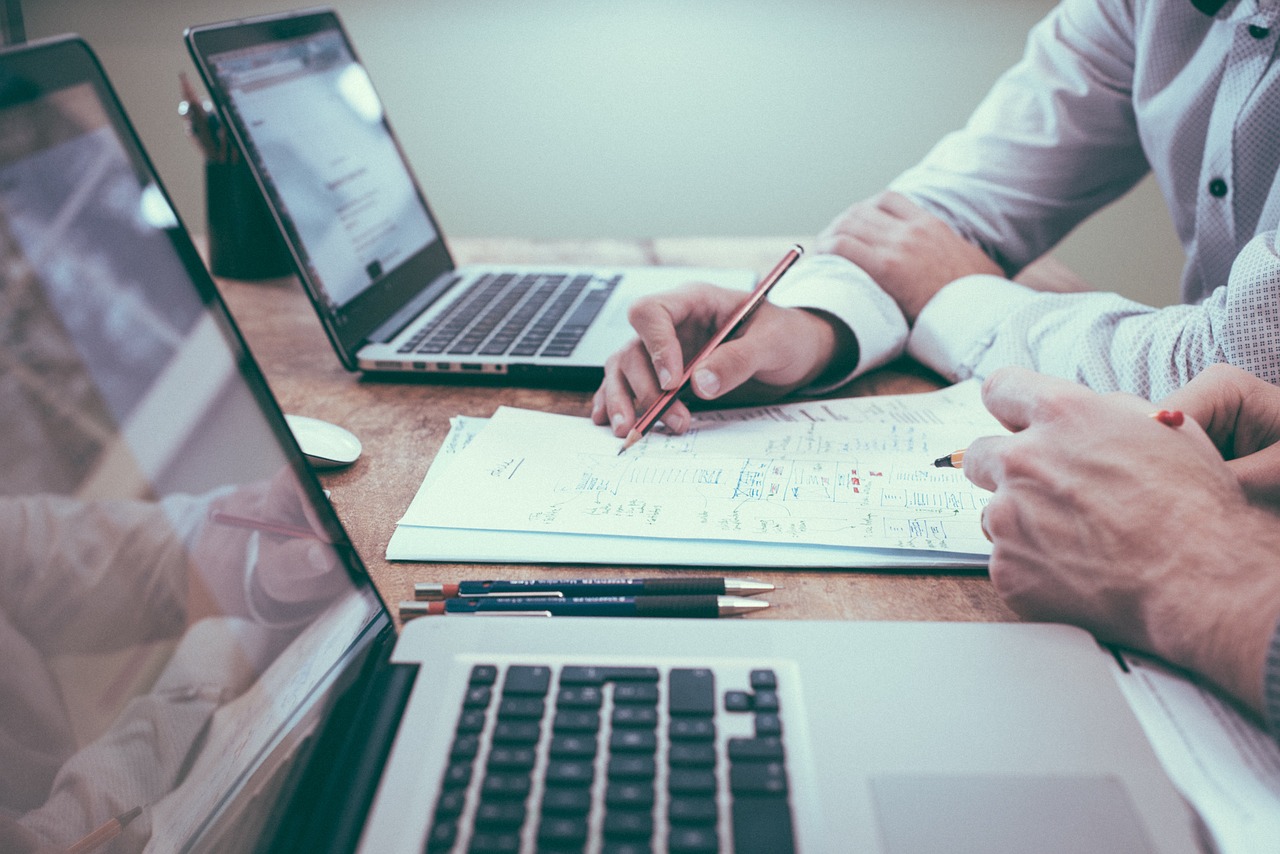 How Long Does The RFP Proposal Selection Take?
The selection process can take anywhere from days or weeks to months. Unfortunately, there isn't a set amount of time for companies to choose a final proposal, so waiting for the results can be a tedious task.
It's safe to say that smaller, agile business with a problem that needs a fast solution will be quicker to select their RFP winner.
However, large corporations and enterprises are much harder to pin down. But that makes sense because there are usually a lot of people who have to come to a mutual decision, and each decision needs to be checked off by a number of professionals at a variety of levels.
Most requests for proposals will include general due dates for submissions, and may also include that dates by which the client will reach out to continue the conversation, if the so choose. This information can help give you a general timeline. 
What Is A Blind RFP?
A blind or unsolicited RFP is an instance when a company asks you to send them a proposal, but you have no connections to that company and know nothing about them. In these instances, you're may be confused as to why they chose you and perhaps torn as to how you should respond.
The blind RFP can be tough to land. They can take days to craft a response and you could still fail to land the client.
Some professionals claim that they don't even respond to them, and there's a good reason for that. Once a company creates their RFP, they can easily send it to numerous potential vendors at once, which is impersonal and transactional. And agencies aren't set up for success because they don't really know a brand or what they need.
Blind RFPs are usually distributed by companies who are only looking for the lowest bidder, which is a notoriously difficult type of client to collaborate with.
Some companies use these lower bids to start bidding wars among competitors. Even after you land the client, they may not value or care about the quality of your work.
They could also take your work and leave you high and dry. If you put time and effort into analyzing and providing insights into strategies for a certain company, they have the opportunity to claim them without awarding you the job.
What's more, sometimes, RFPs are sent for the sole purpose of gathering information about industry prices. Shady, we know! Ultimately, the clients who take the time to create a relationship during the RFP process will likely be better professional partners.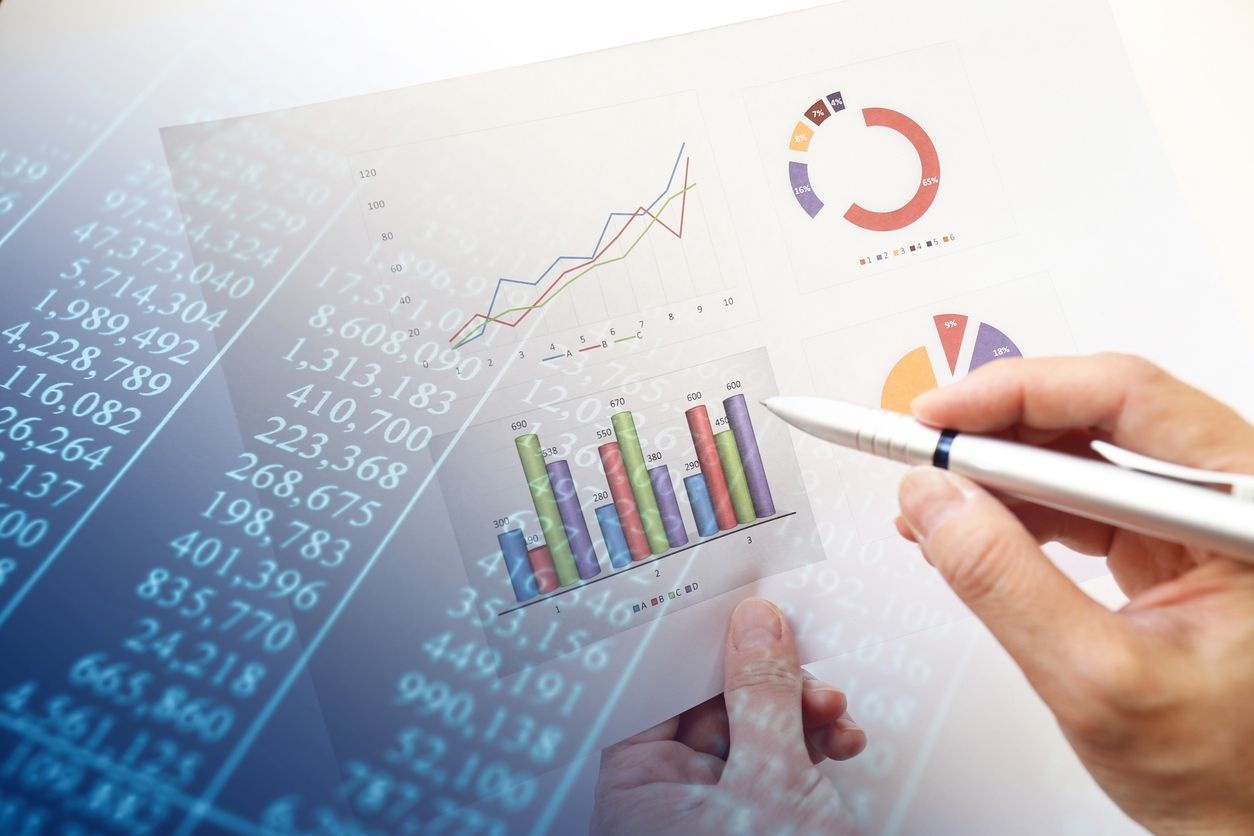 How Can You Start Receiving Requests For Proposals?
There are a couple of ways to land RFPs.
The first step (and the most convenient one) is to already be shortlisted. This way, the RFPs will find you! However, this is often contingent on an already-existing brand identity and great reputation, which many new agencies may not quite have yet.
You can also find niche-specific RFP aggregators and join their lists, like Onvia.
Plus, the most untapped well of RFPs is in the government. Did you know that even though the government signs more than 11 million contracts per year, less than 5 percent of US businesses do business with the US government?
More than 95 percent of federal contracts are being awarded to SMEs on a daily basis.
In fact, there is approximately $1 billion worth of new opportunities that you can apply for with a well-crafted RFP response. You can find government RFPs on the FindRFP and GovernmentBids.
Finally, you can start receiving RFPs by networking and meeting new potential clients. The more businesses know your name, skill set and that you're looking for new work, the more likely they will be to send an RFP your way.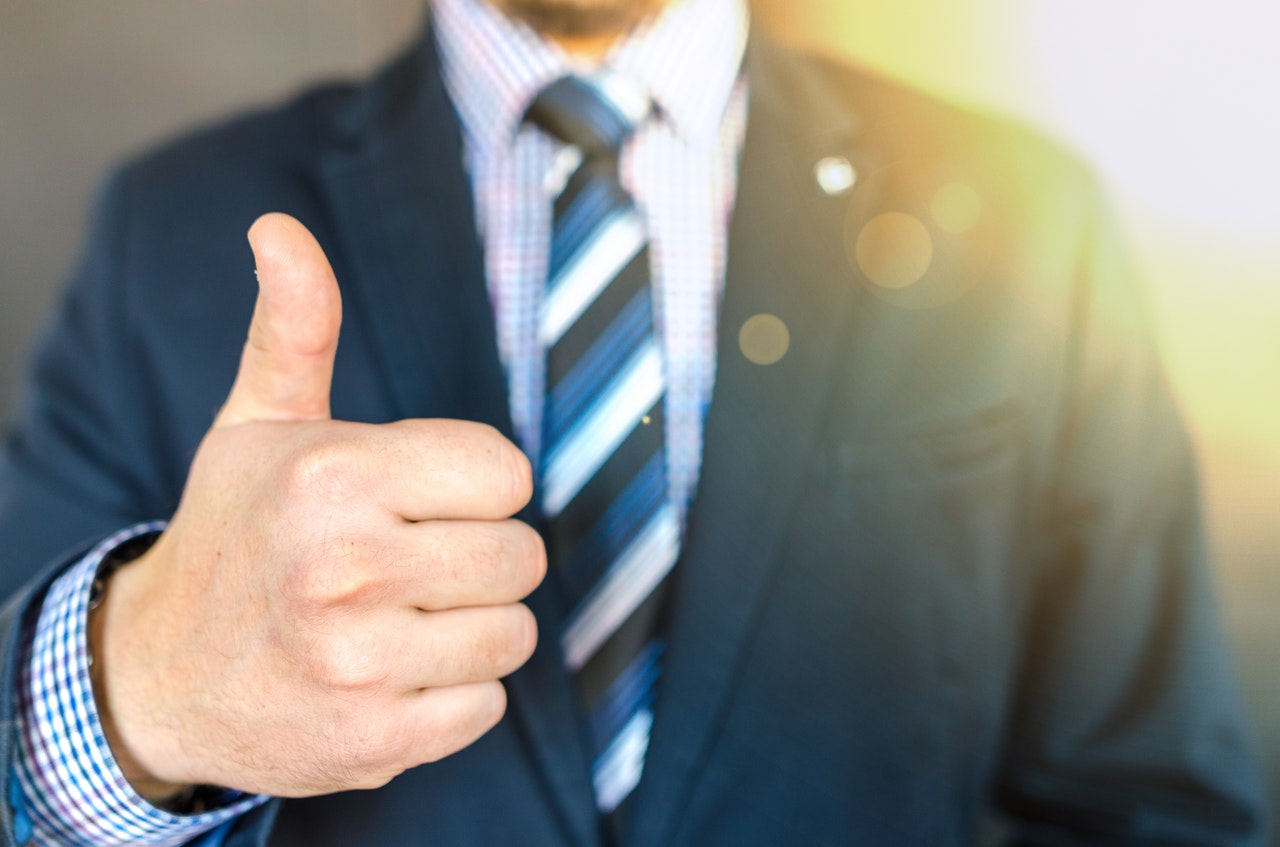 What Are The Benefits Of A Good RFP Response?
Of course, the main benefit for you is an influx of work, which every agency covets. But outside of this overarching benefit, there's a lot you can learn from stellar proposal writing skills.
Additional Future Employment Potential
Apart from landing the client for a project in the short term, if all goes well, one RFP win can bring you a lot of work in the future. Companies will often test contractors by offering them smaller jobs at first in order to cut possible losses if they aren't happy with the results.
Therefore, securing a project and executing it well is a great way to secure repeat business and maybe even a life-long client. Think of it this way — it's way easier to expand an existing contract than to go through the process of sending out new proposals and reviewing additional bids.
A great RFP gets your foot in the door and opens up a world of possibilities going forward.
Improved Negotiation Skills
Negotiation skills are one of the most valuable skill sets to have when discussing a potential business relationship. And the more you do it, the better you'll become.
There's no better way to learn more about how clients think in a specific niche or industry than by going through a couple of RFP negotiations. Even if you aren't successful at first, you're gathering knowledge and experience for later.
Creating A Streamlined Process
Crafting a couple of responses will make the process easier over time. For example, your first RFP response might take you days, but the fifth will just take a portion of your time.
Although you can't really streamline the research and information exploration you're conducting, but you'll know where to look next time.
Continued Experience & Continued Learning
You can't win every RFP, but you can learn from each one. You can even ask the companies for their honest feedback so that you can work on your response going forward.
Then, slowly but surely, you'll learn to recognize what's important to potential clients, and what to focus on when crafting your next RFP response.
Curating Your Offer
As you complete RFP responses, you'll discover how to present your value in the best possible way.
Perhaps you have to change your overall offer and make it more appealing to clients. That doesn't necessarily mean you have to change your business model, just your presentation.
Once you get into the swing of things, you'll learn to craft proposals that will demonstrate your skills and knowledge, which is an important step to winning a bid.
Crafting The Perfect RFP Response Can Set You Up For Future Success
A request for proposal response is an intricate document that can provide major gains for you and your company -- as long as you put in the necessary time, research and effort.
Of course, that doesn't mean you'll find success on your first go or nail every proposal. But it's a start.
To write the most effective proposal, read the request for proposal carefully, then set up a dazzling and intricate response that will stand out from the competitors.
In your proposal creation, follow the tips above, take your time and have patience. It's a marathon, not a sprint. Plus, a level head can highlight certain problems or mistakes in your RFP response that you can fix before it's too late.
But one thing is certain — the more you bid and send out RFP responses, the better you'll become at crafting a winning document.
Subscribe to Spotlight Newsletter
Subscribe to our newsletter to get the latest industry news