Why People Trust
DesignRush
DesignRush has a qualified team of industry experts and agency executives that focus on finding the best cybersecurity companiesfor your business. Our team determines the key performance indicators, like portfolio, client reviews, and industry reputation, that agencies must meet to be listed. To further leverage our agency expertise, businesses also reach out to DesignRush to streamline the process of finding the right agency via the Marketplace. 
Our Picks for The Best

Public Relations Firms

in 2023

 
With a robust background in competent corporate brand strategy and development for CEOs of startups, small and established businesses alike, Ascendant Group is the best public relations company featured in our table. 
Why we chose them:

They have a solid mark and proven reputation in the public relations industry, with multiple local, regional and global awards along with TV appearances in renowned channels to back up their recognition and expertise in the field. According to their testimony, they have helped their clients in exceeding campaign objectives by 1400% and a revenue increase of 2000%.

 

What you should consider:

Their expected working budget starts at $10,000-$25,000, which may seem expensive for those looking to hire a public relations agency for basic PR, creation and management services.

 

Who are they for:

They get along well with CEOs of mid-sized organizations, Fortune 500 executives, venture-backed businesses, socially conscious businesses and NBA and NFL athletes who are transitioning to entrepreneurship, among many others.

 
The Bureau of Small Projects keeps small businesses, startups, and non-profits at the forefront of their clients. They offer intuitive tech support and strategy for businesses looking to scale up their public relations campaigns, gaining a rightful place in the top PR firms. 
Why we chose them:

They leverage their experience with Fortune 500 companies and major brands to help smaller businesses, non-profits, and startups leave a big impact in the industry. Their projects are guided by a strategic foundation and content development plan to help their clients. They have also been recognized in multiple Forbes press mentions.

 

What you should consider:

Their hourly rate of $150 is pretty high compared to others. This could be a drawback if you are working on a tight budget but still want to ensure quality results.

 

Who are they for:

Best to work with nonprofits, small to medium-sized businesses, and startups looking to scale up their brand in the market.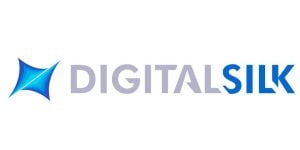 Digital Silk is another great PR company that made it onto the shortlist. Comprising a team of 150+ experts with proven hands-on experience in managing projects, they follow results-driven approaches with streamlined execution to meet their clients' needs. 
Why we chose them:

Their contributions have been significant in terms of increasing the bottom line of companies, especially in helping clients target the right audience, convey their message effectively, and drive traffic to their website. They are highly recognized by various TV channels and have received awards and recognition for their ranking in the industry.

 

What you should consider:

Digital Silk is an international company with offices in many countries. This can be great for you if you need to work with people in other countries, but it also means that their customer service is not always available when you need it.

 

Who are they for:

B2B and B2C companies in finance, food and beverage, automotive and tech sectors.

 
Founded by Alex and Michael Melen brothers, SmartSites is a full-service public relations agency that specializes in connecting brands with their target audience through tailor-made marketing campaigns. 
Why we chose them:

They have a track record of 325+ perfect (5-star) client reviews on Google, and they're a recipient of numerous awards and recognitions. From one of their case studies, they were able to produce a 480% increase in conversion rates and a 360% increase in leads.

 

What you should consider:

Their services are focused more on SEO, web design, PPC, and CRO; thus, if you're looking for in-depth branding services, you may need to consult with them first.

 

Who are they for:

They have been and are continuously working closely with clients across multiple industries including healthcare, small businesses, automotive, retail and more.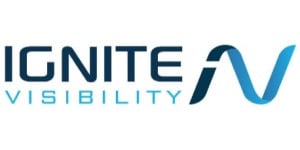 Launched in 2013, Ignite Visibility offers a full-service digital marketing experience to their clients across multiple industries and is a six-time Inc. 5000 company awardee. 
Why we chose them:

They manage over 600 million ads per year and has been featured on various publishing channels such as The New York Times, Forbes and more. Their expertise flows to over 150 clients, both big and small corporations, and they follow a deliberate PR process to ensure success for their projects.

 

What you should consider:

As a busy company, they are always working with deadlines. Thus, it's best that you mention your desired deadline upfront in order to avoid delays in the process and ensure that they are able to meet your needs on time.

 

Who are they for:

CEOs and small to large businesses in the retail, eCommerce, financial, automotive, events and technology industries.

 
10 Best Public Relations Firms Compared
Agency 
Location
Hourly Rate
Size

Ascendant Group

 

Newark, D

E

 

Inquire

 

Under 49

 

The Bureau Of Small Projects

 

Los Angeles, C

A

 

$150

 

50 - 99

 

Digital Silk

 

New York City, NY

 

$125

 

100 - 249

 

SmartSites

 

Paramus, NJ

 

$100

100 - 249

 

Ignite Visibility

 

San Diego, CA

 

Inquire

 

100 - 249

 

Channel V Media

 

New York City, NY

 

$200

Under 49

SocialSEO

 

Colorado Springs, CO

 

Inquire

 

100 - 249

 

Titan Growth

 

San Diego, CA

 

Inquire

 

50 - 99

 

Lounge Lizard

 

New York City, NY

 

Inquire

 

50 - 99

 

RNO1

 

San Francisco, CA

 

Inquire

50 - 99

 
How We Picked The Best

Public Relations Firms
We follow a strict deliberation process in choosing the best public relations firms by following our agency selection criteria.
To determine the best PR agencies, we analyzed their platforms, looked at their client lists, and reviewed their case studies, portfolios and testimonials. In addition, our agency experts take into account their awards and recognitions and their industry reputation. For public relations companies in particular, we made sure they display the following qualities:
Experience working with a diverse range of clients
Strong experience in handling crises
Strong understanding of how to communicate with their target audience
Ability to create value for clients by developing effective strategies
Commitment to providing exceptional customer service
And more
Sources 
DesignRush sustains a directory of over 20,000 agencies categorized by service category, location, expertise and reviews. We build our database in two ways:
Our dedicated team of agency experts actively search the web for top performing companies. We then pull information from their websites, online presence and client testimonials to verify their status and qualifications prior to listing.
The agencies listed get notified of their profiles on the website and they can choose to claim it or not, which suggests their availability for more collaborations.
Agencies can also reach out to DesignRush and must go through the verification process prior to being listed.
About the Author
Kristina Vjetrovic is a Client Relationship Manager working directly with Branding & Creative agencies. It allows her to provide industry insights that help business owners make informed hiring decisions, which she proactively manages to nurture long-term B2B customer relationships. For further inquiries, contact her at [email protected].