Seventy percent of marketers using content marketing have seen an increase in leads and brand engagement by implementing the strategy — and that's a large pool of marketers, too.
Ninety-one percent of B2B marketers and 86 percent of B2C marketers utilize content marketing.
It's no secret that digital marketing has changed throughout the years. For example, email marketing holds a steadfast in return on investment. Did you know that for every $1 you spend, you could see an ROI of up to $38?
But despite it all, content marketing is paramount to every business. It's easy to implement, boosts your website's search engine rankings and discoverability on the Internet, and is the perfect strategy for businesses on a budget.
After all, studies show that content marketing can generate three times the amount of leads than traditional outbound marketing strategies can, while costing 62 percent less.
But before you can hop-to a perfect content marketing strategy, you should first understand everything it entails.
What Is Content Marketing?
Content marketing is quite simple — it is sharing various forms of content with your consumers and audience across several platforms.
Content marketing isn't just limited to blog posts, though (in fact, you should definitely branch out from shallow, short-form content).
It actually encompasses everything from video marketing to social media strategy to long-form articles.
A key thing to note about content marketing is that it should rarely if ever, be outwardly promotional. Forty-five percent of consumers say they will unfollow a brand if its content is cluttered with self-promotional posts.
Although promoting your products, services and business are important, ultimately, the end goal of content marketing should be to foster a positive and helpful brand identity.
What's more? Brand authenticity is the second-most important quality a business can have to retain millennial customers (behind loyalty discounts, because we're all here to save a buck…).
Throughout every piece of content, a touch of promotion here and there is acceptable, but your main focus should be on creating high-value natural-sounding content that your customers will actually enjoy consuming.
Although many types of content — such as video marketing and visual infographics — are gaining in popularity, written content is still king. It is the most popular form of content marketing at 65 percent.
Plus, long-form articles generate 9 times the leads that shorter articles and posts do. So, when you're investing in content to grow your business, remember that the age-old adage of quality over quantity actually does ring true.
Now that you have a stronger understanding of what content marketing is and why written content is so crucial, it's time to learn how to frame your strategy.
We rounded up the top content best practices that will improve your search engine optimization, increase your visibility and grow your business.
And don't worry, we stand by these whole-heartedly — so much so that these are our actual editorial guidelines!

Content Marketing Best Practices That The Best Marketing Agencies Use To Grow Your Business
1. Find Topics & Keywords That People Are Actually Searching For
Before they get to writing anything, content marketing services companies make sure that the topic at hand is something people actually care about.
Plenty of topics might suit your brand identity or correlate with your product and services. But content marketing is meant to appeal to new and potential consumers as well.
Therefore, you can't rely on what your tried and true fanbase likes — you've got to think of the bigger picture.
Luckily, there are several tools that partner agencies use to determine what to write about and how to frame it for your brand and audience.
Simple tools such as Google Alerts send timely updates on topics that pertain to your company. While this is a good start, researching trending keywords will really likely be your bread and butter when it comes to content marketing.
To put it simply, keywords are the words or phrases you want to try to "rank for" on Google — aka come up on a search results list. The better you are optimized for your keyword (which we will discuss in depth later) the higher you'll rank on Google and the more people will read your article and, thus, visit your website.
Google Trends is an excellent free tool to help you learn how to search for keywords. The landing page will show you trending searches, which is great for brands that are hoping to write quickly about timely topics.
You also have the option of exploring various topics or conducting a quick search to see if your article idea is of interest to Internet users.
Another more robust (and free!) keyword planning tool is Ubersuggest. The platform, from SEO expert Neil Patel, will look up a potential keyword, break down some statistics about it, and suggest other similar keywords.
This helps you identify the keywords you should incorporate within your post or go after instead to formulate the best possible article.
Finally, Buzzsumo -- a tool commonly used by the best digital marketing companies -- can help you determine if certain topics are actually being shared by people on social media.
Although the platform has a ton of tools that will help you in creating and optimizing content across many channels, a quick way to double check a topic is to type the keywords into the Content Analysis.
This will show you a diagram of content published versus content shared and the types of content that do the best on social media. Plus, agencies can see where the sharing trends may be headed in the future and headlines that historically see the most engagement.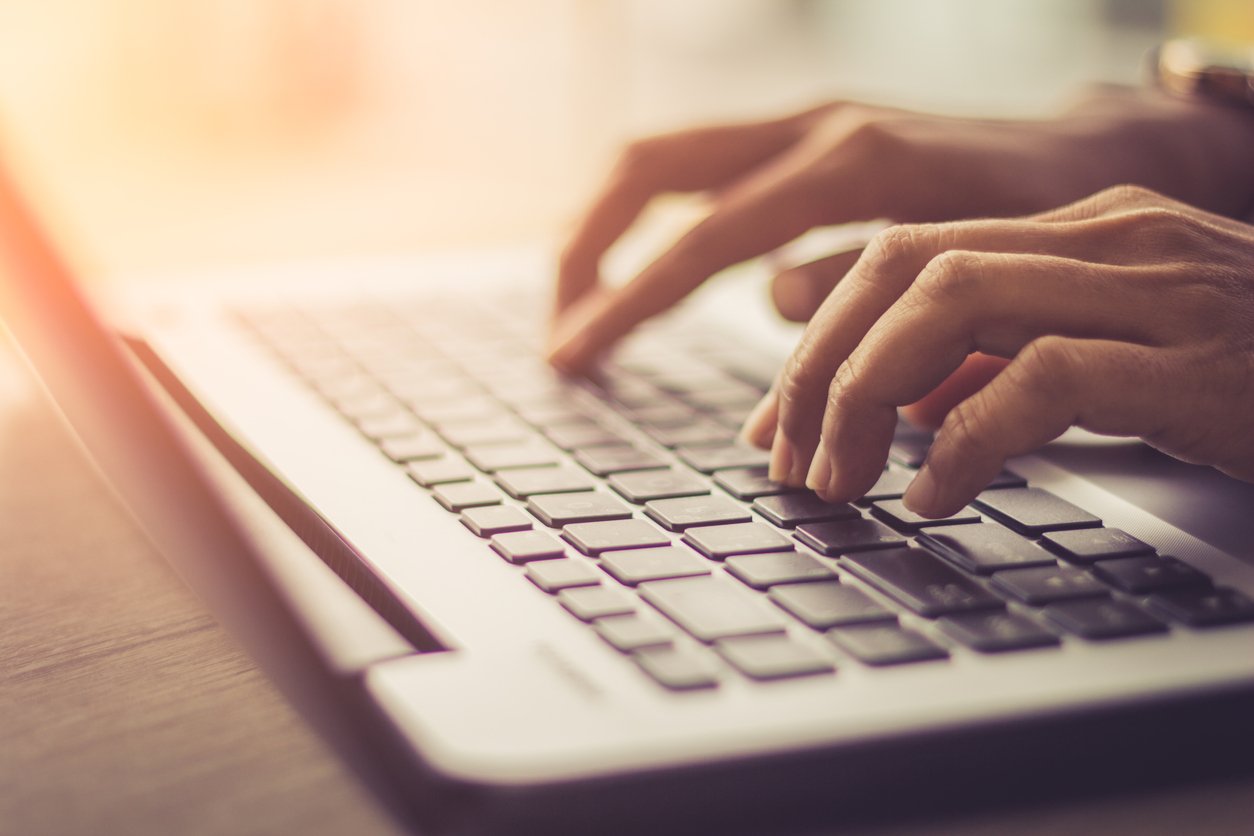 2. Conduct Comprehensive & Meaningful Research
You may not be The New York Times, but a well-researched article will fare better than a surface-level blog post.
Don't just make claims — even if they're true. Instead, find the facts and data to back your claims up. This will lend a very credible hand to your brand and improve your SEO.
You see, Google places a strong emphasis on high-value content. Keyword density isn't enough to create strong SEO optimization without a foundation to support it.
Google can track and analyze bounce rates and determine whether or not the information on the page is captivating. If they find your content isn't sufficiently helpful, your search ranking will be pushed down so they can continue to deliver informative results to Internet users.
Thus, taking the time to thoroughly research and vet all information and claims in an article is imperative.
Most journalism students are taught to follow a simple rule, and it's usually because it is so darn effective: Always cite three credible sources in an article. Credible sources include:
First-hand experience, such as a case study your company directly conducted, real results of a campaign you produced, or witnessing an event in person
Scientific studies or research
An expert interview
Now, as journalism students, they're also taught to seek out those interviews first and foremost. But since you are (most likely) not a journalism student, hunting down an expert Dateline-style isn't necessary.
However, you should still aim for a minimum of three sources — and even more, if you're writing long-form content.
The good news? If you're publishing a high-quality article, the research is easier to find that you think.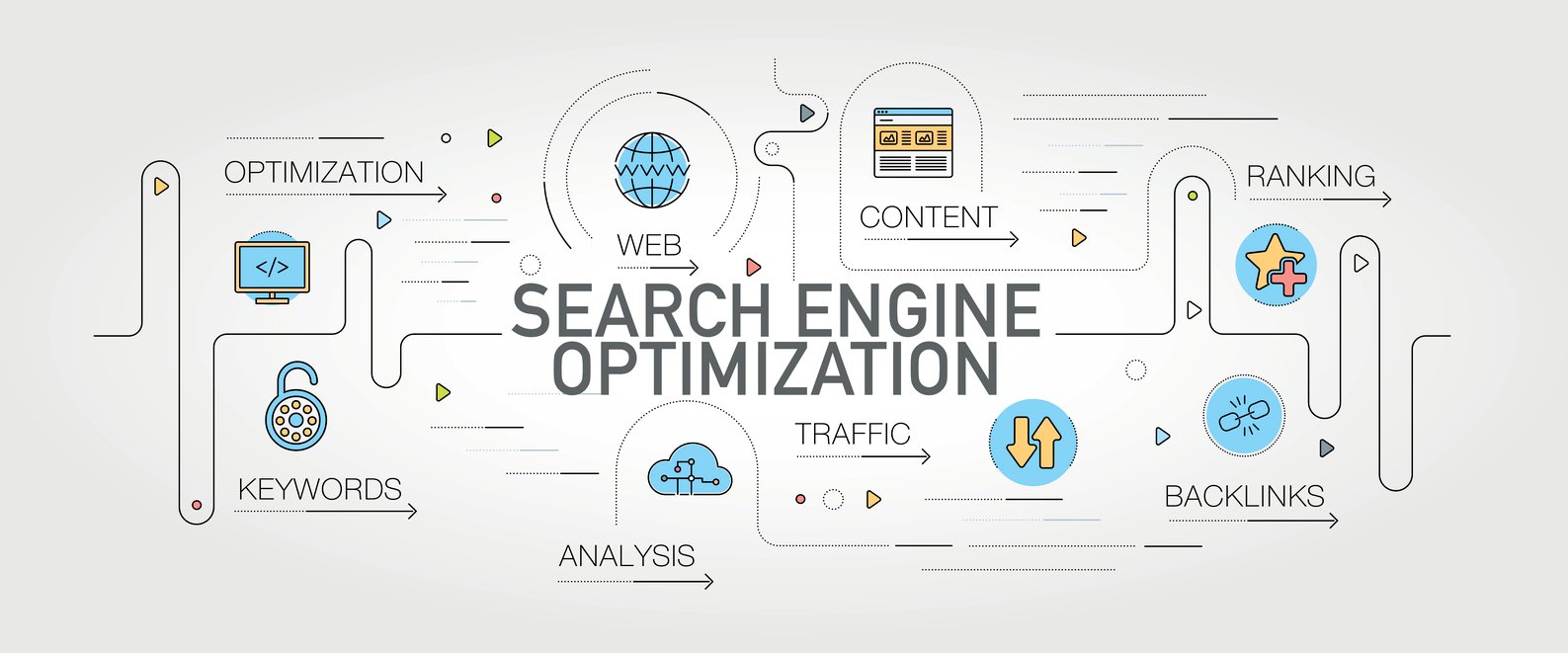 3. Optimize All Content For SEO
Although search engine optimization isn't limited to one search engine, most people associate it with Google — and for good reason.
In 2017, Google saw 79 percent of all Internet searches. Thus, it's important we format our articles to be easily understood by Google.
And that's almost exactly what SEO is. Ultimately, optimizing an article or entire web design for SEO ensures that Google can easily determine what's on the page and what relevant search results it should come up for.
While some SEO strategies are purely content-based, many incorporate tagging and descriptions to help Google decipher the page. This makes the tedious nature of SEO a slightly less bitter pill to swallow.
But since SEO IS such a monster, you might want to outsource the services of some of the top SEO agencies.
Just remember -- search engine optimization isn't an excuse for poor content. Quality should always come first. 
The Best SEO Tools Great Marketing Companies Use
In addition to the resources, we listed above in point one, there are several other tools that can help you determine keywords and structure an article, such as BrightEdge, MarketMuse and SEMRush.
MarketMuse is particularly helpful in the writing process because it outlines tons of secondary keywords that you can incorporate to improve your SEO ranking.
Using those secondary keywords is just as important as employing the primary keyword. If you don't and instead "keyword stuff" — or overuse your primary keyword — Google may flag you as spam and push your article way down in search engine rankings.
We also use MarketMuse to track our content competition and their content performance and determine subheads for the content based on similar topics that people who search for your primary keywords are also asking Google. Brightedge offers similar services. 
At DesignRush, we use SEMRush for keyword analysis. We search for longtail and short keywords.
The platform also lets users filter by keyword density (or how tough the ranking competition is), volume (number of people searching for this term) and trends (whether its a consistent search volume, increasing, or decreasing). 
We use SEMRush to identify topics, craft headlines, write H2s and H3s, and even influence the keywords we incorporate in the copy. However, we always place a higher emphasis on quality.
If a keyword that one of our tools suggests doesn't fit well with the information in the article, we omit it. 
How Long Should Your Content Marketing Articles Be?
Backlinko found that the average no. 1 ranking on Google had a word count of 1,890. These findings were supported by a partnered study from Buzzsumo and Moz. This research found that articles over 1,000 words performed the best.
Therefore, long-form content is the way to score shares and boost your SEO. These longer articles will gain credibility through the copious research and information discussed in point two above.
A safe bet would be to ensure all content is 2,000 to 5,000 words long.
How To Optimize H1, H2's and H3's
Have you ever noticed the option to change the copy to something called "Headline 1" or "Headline 2" in certain content management systems (like Wordpress), but you weren't sure what it meant? Those paragraph options actually directly influence SEO.
By tagging your headline and subheads as H1, H2 and H3, you're making it easy for Google to find and read them. Just like a person scans subheads to understand what an in-depth article might cover, Google does the same. Therefore, incorporating them improves your SEO ranking.
It's important to remember to use — but not overuse — your keywords in your header tags. A good way to avoid accidental keyword stuffing is to incorporate a few H2's (or main subheads) that are purely editorial. Then, front load your keyword at the beginning of your other header tags for better visibility.
Ensure you only have one H1 and a few H2's in one article — and make them as detailed as you can. Plus, as you may have guessed, H1, H2 and H3 are all ranked by importance. So, if you have to focus your optimization, do so on the H1 (headline) and H2's.
Create A Valuable Title & Meta Description
To further complicate the headline situation, it turns out that a headline and a title are not the same things.

The best way to describe what a title actually is through a quick Google search. We looked up web design (above). The title is the large blue hyperlink. Although it describes the page well, chances are you won't actually see it on the landing page because it exists solely for Google.
Below the green link, you'll see a short description — that's the meta description. It's not quite for SEO purposes as much as it exists to improve click-through rates. But, because click-through rates directly affect your SEO ranking, it's in your best interest to include one.
Both the title and the meta description should be a little more comprehensive in detailing the page. However, content marketers usually luck out with titles.
Chances are, if you're properly optimizing your H1 for your targeted keyword, your title can be the exact same and will be perfectly fine. Your CMS should have separate fields to add both.
Add Alt Image Tags To Improve Search Engine Optimization
Alt image tags are like the header tags of the photo world. They describe exactly what is in an image to search engines.
While they don't necessarily need to be included in banner images and background designs on a website, every article you publish should have images with alt image tags.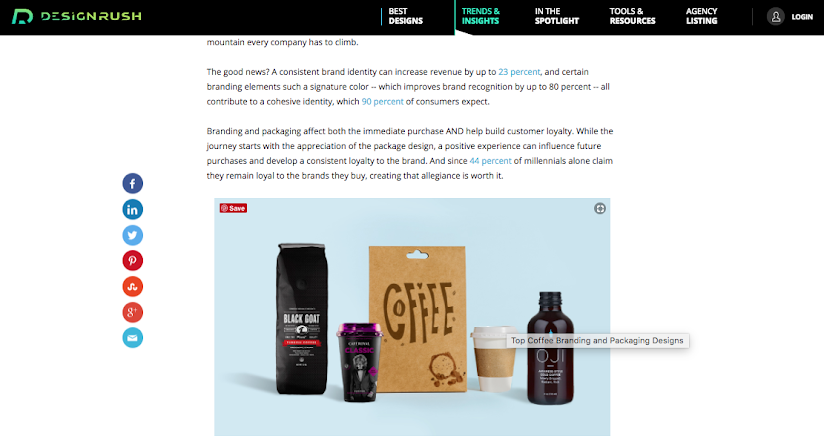 To reinforce your keyword and overall topic to Google, agencies will include the primary keyword within an alt image tag.
Pro Tip: Marketing agencies add captions to your images as well. This boosts SEO, increases word count and puts images into a stronger context for readers.
Incorporate Internal Links To Increase Content Value
Internal linking is a fast and easy way to improve search engine optimization rankings. Case studies have shown how consistent use of internal links boosts overall traffic to a particular page.
Plus, by adding a few hyperlinks to other pages on your website, you'll be able to subtly promote the brand story without compromising on content or forcing inauthentic self-promotion.
As you start internally linking with the help of your digital marketing firm, make sure you don't link to the same landing page more than once.
In addition, always open all hyperlinks in a new window to retain a smooth and consistent user experience.
Top Digital Marketing Companies
4. Follow A Consistent Branding & Writing Style
Ninety percent of consumers expect a consistent brand identity across every medium. Although many businesses recognize this finding and properly brand websites, emails and logos, it's easy to let content marketing fall by the wayside when it comes to keeping consistent.
But don't.
A consistent writing style within content marketing will drive home that cohesion that consumers crave.
When we say writing style, we mean the logistical way in which you write. This includes how you type numbers, the way you speak about the brand, the punctuation you use and when, etc.
By ensuring these are the same across the board, you will minimize distractions and make certain that your readers are only engrossed in the information itself.
A consistent writing and editing style won't just help your readers — it will help you internally, too. When your editorial team has a set document of rules and guidelines, it makes it:
Easy to follow the writing process
Easy to check for while you're editing
When your content marketing experts create a consistent style guide, you'll be able to hold the brand to a high standard. This enables you to quickly determine the articles that are fit to print and those that should be reworked or scrapped completely.
So, even if you have a lean writing team, take the time to sit down and create an article checklist and style guide for everyone. After all, it can be easy to let a few things slip your mind now and then if you don't put it in writing.
Then, make sure you follow these rules and hold each other accountable.
At DesignRush, we based our editorial guidelines on AP Style — the journalism standard for newspapers, broadcasters and magazines.
However, we tweaked a few rules, adjusted some standard punctuation to fit a more "friendly yet authoritative tone" (did we nail it?), and made sure to clarify exactly how we reference our brand.
5. Create An Informative, High-Quality Article
Once your digital marketing experts have conducted research, crafted a killer article and optimized it for SEO, all that's left to do is the finishing touches.
First, top-rated marketing firms know to incorporate high-value images into your article that truly adds to the quality of the piece.
Don't just embed a stock image for the sake of having a photo. Instead, agencies will reference your brand guidelines to see what makes sense for the company and the information at hand. Then, a team of designers can create a mini-infographic or source valuable images. Content experts can even check out Pexels, Unsplash or Pixabay to find copyright-free sites stock images. 
If your brand is also investing in other types of content marketing, your agency will also coordinate publications dates. For example, embedding an infographic or video that your company created will create a little extra circulation and make it a win-win!
Push your brand a little bit with some gentle calls to action. They can be to comment on the article, share on social media, sign up for a newsletter or anything in between — just don't be gratuitous.
Pro Tip: CTA links that open as a pop-up when possible are ideal as they don't interrupt the user experience.
Finally, work with your team of content marketing experts to find or create a content management system outside of your website's admin backend.
The more articles your team writes, the harder it may be to remember and keep track of them. However, a tracking system will allow you to quickly and easily see what was published and when.
Plus, they can note the articles that may be strong candidates for some semi-regular refreshed content and updated time stamp. And because blogs that are updated are 74 percent more likely to see strong results, updating articles such as yearly trends will probably prove fruitful.
Conclusion
Crafting the perfect content marketing strategy may seem daunting, but with a few content best practices in place, you and your content marketing experts will soon get into a groove.
In no time, you'll be able to turn out high-quality content that performs excellently on search engines.
Determine a keyword that's being searched for.
Conduct thorough research on your topic.
Fully optimize your article for SEO.
Create a consistent editorial style.
Elevate your article with helpful images and calls to action.
Track the articles you publish and be aware of potential updates you can make.
By following these simple rules above -- or finding a reliable agency that employs these guidelines -- your brand will become a content king. You'll then be able to utilize long-form articles to boost brand awareness and increase conversions.
Subscribe to Spotlight Newsletter
Subscribe to our newsletter to get the latest industry news