"The question I ask myself like almost every day is, 'Am I doing the most important thing I could be doing?'… Unless I feel like I'm working on the most important problem that I can help with, then I'm not going to feel good about how I'm spending my time. And that's what this company is." - Mark Zuckerberg
In a world that is becoming more technologically-centered, seemingly by the day, select companies have emerged as industry leaders within the past two decades. It's impossible to hear names such as Apple, Amazon and Facebook without thinking about the impact and reach they have.
Companies know that they have to invest in their employees and not just their products and services. Notably, information technology service providers are also climbing the ranks, acknowledging the importance of employee well-being alongside technological innovation.
From paid family leave to free meals, these companies are offering more and more incentives to their employees. But it's not just the things these companies are able to dole out that make them such stars. It's the investment they are willing to make. It's the passion and care that they have for their employees that make them shine.
How Company Culture Drives Performance And Innovation
When employees feel that they are being invested in, they are more likely to invest in their company and their work. Employers can show this by spending more time building a company or corporate culture. But what is corporate culture?
According to Mark Miller, the VP of marketing at Emergenetics International, company or corporate culture is, "the amalgamation of values, vision, mission, and the day-to-day aspects of communication, interaction, and operational goals that create the organizational atmosphere that pervades the way people work."
In laymen's terms? It's the atmosphere a company creates for its employees through communication, interaction, company goals, and employee investment.
And it's important.
According to a study conducted by the University of Minnesota: "Corporate culture is, above all else, the most important factor in driving innovation."
After analyzing 759 firms in 17 countries, this group of researchers found that it wasn't a location that drove innovation, but the culture that these companies cultivated within.
"The corporate culture of innovative firms develops to overcome aspects of their home economies that would otherwise hinder them," said University of Minnesota marketing professor Rajesh Chandy.
When employers are invested in their employees and give them the benefits and incentives that push them to innovate, they are able to overcome obstacles that would have otherwise held them back.
A 2016 Global Human Capital Trends report from Deloitte also analyzed the importance of company culture on success. In this report, 86 percent of respondes said that company culture was vital to business success.
To ensure company culture thrives, organizations need to focus on their employees and their desires. They have to keep them engaged and motivated. They have to focus on building teams and pushing people to work together to create innovative and inspiring ideas. It's not just about the tangible perks, but about the knowledge that they are working towards something great together.
And the tech companies below really put an emphasis on company culture.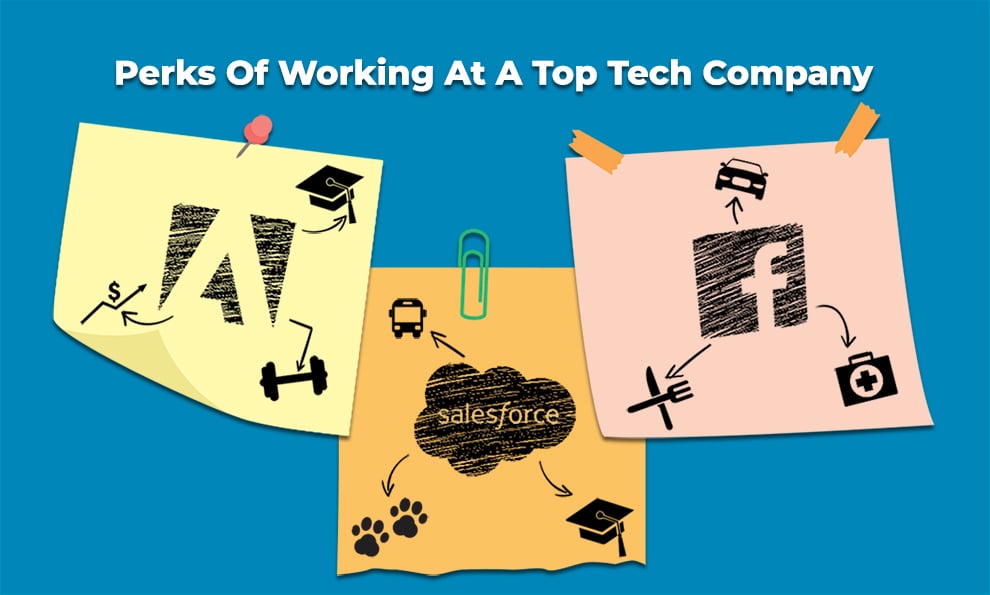 10 Best Tech Companies To Work For + 5 Honorable Mentions
Earlier this year, Indeed released their list of the best tech companies to work for in 2018, with Salesforce, the San Francisco-based cloud computing company, topping their list for the fourth time. Adobe, Facebook, Google and SAP all round out the list's top-five. Only two (Adobe and SAP) have been around for more than 20 years. See the complete list below.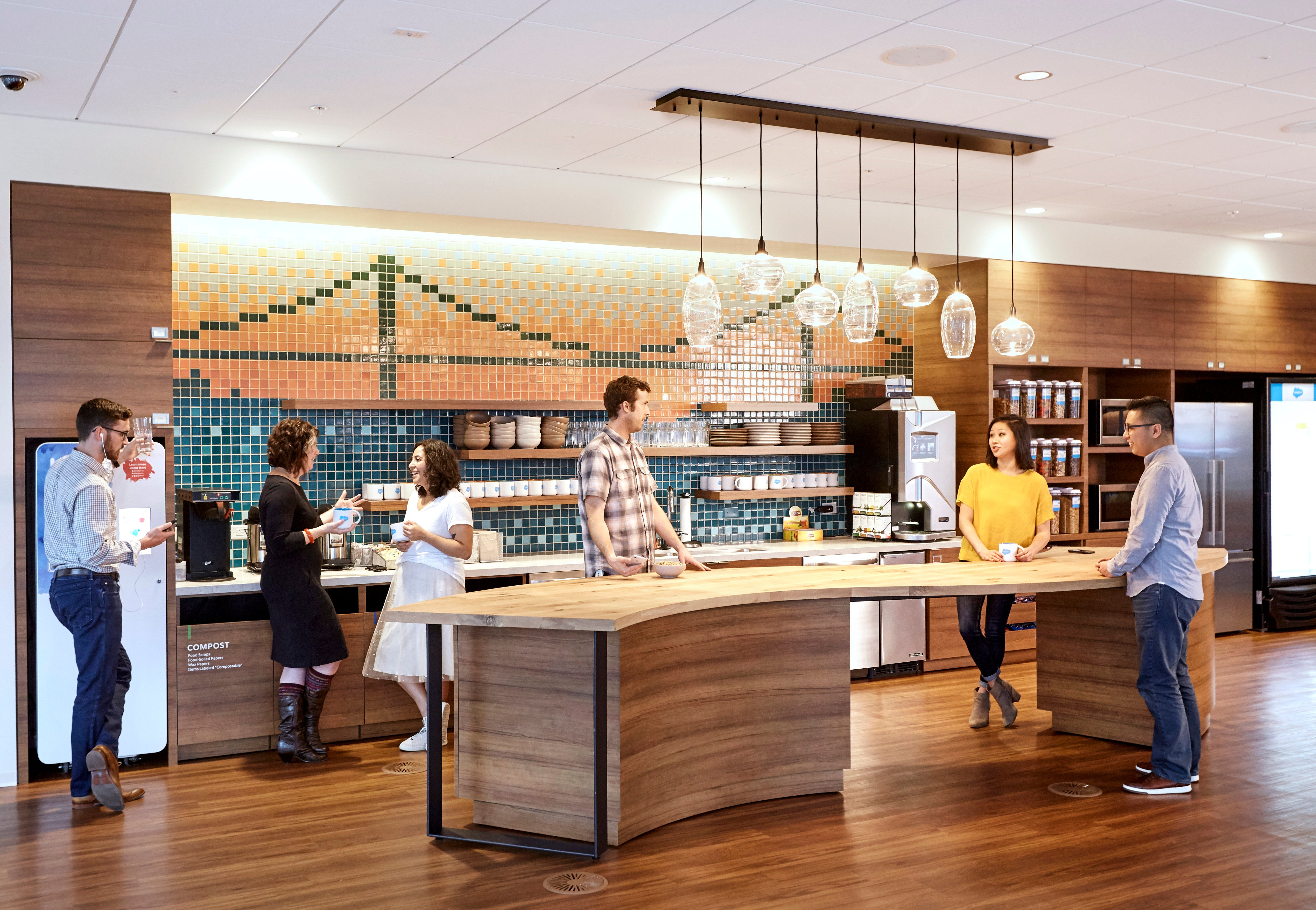 1. Salesforce
At year number three at the top of the list, Salesforce is a company that you can't help but admire and adore. They have employees that love them, managers that care and a culture that cultivates inclusivity and positivity.
The team at Salesforce is philanthropic, dedicated and mindful. They're committed to their products, their services and themselves.
And with benefits like a commuter benefits program, educational reimbursement and student debt refinancing, it's hard not to see why it's topped the list so many times.
This review on Glassdoor gives a glimpse into life at Salesforce:
Pros:

Led by visionaries, philanthropists and business-savvy individuals with Trust as the backbone of the enterprise. Management practices what they preach and give you all the tools to make a difference for your customers as well as the world.

Cons: Rapid growth keeps things extremely faced-paced and in a constant state of flux.

Advice to Management: Keep it up! Looking forward to where the company continues to go.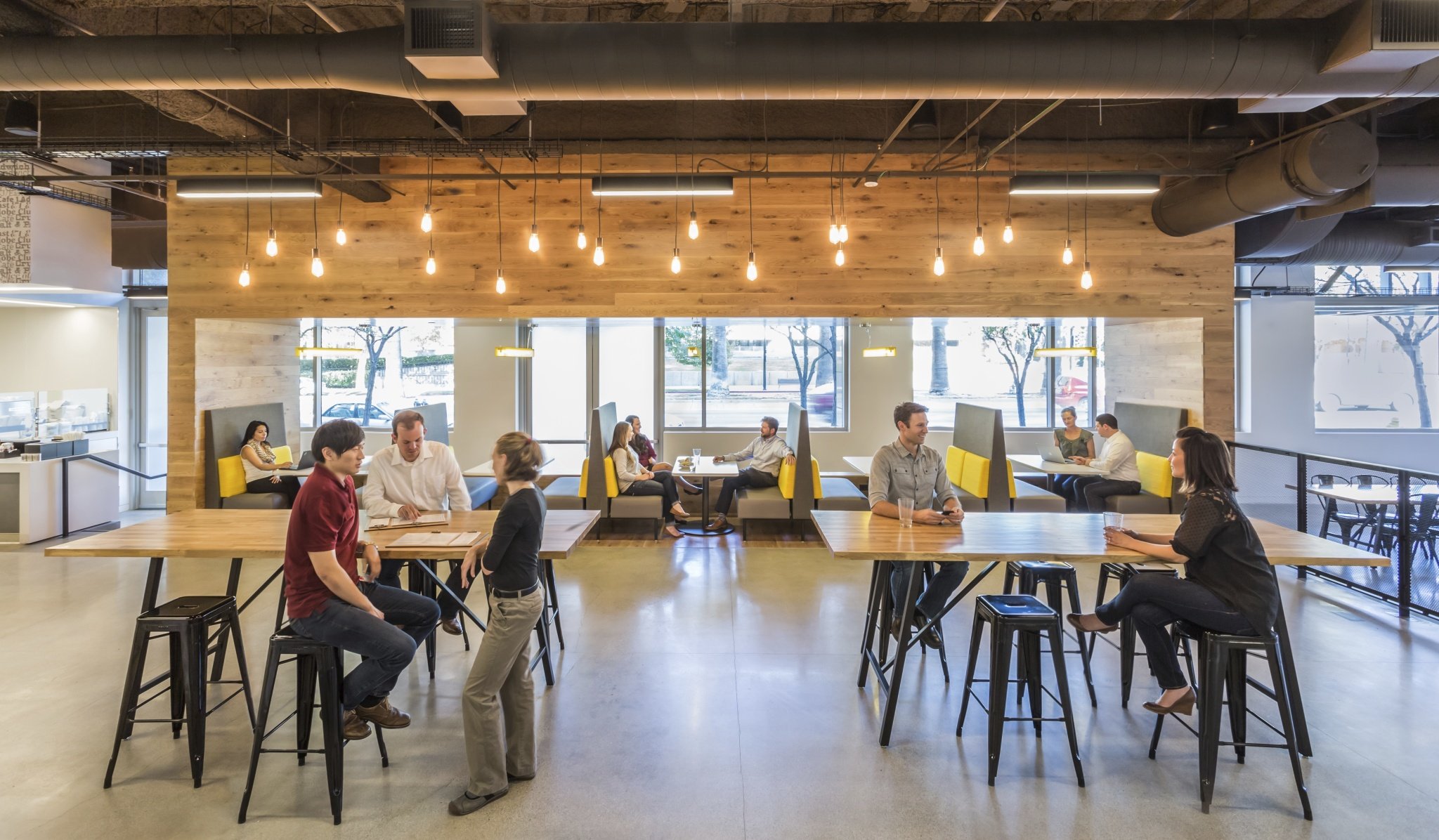 2. Adobe
Working at Adobe has its benefits -- both tangible and intangible.
Adobe is dedicated to investing in its employees and pushing for an increasingly inclusive, diverse and welcoming workspace. Most of the reviews on Glassdoor include the phrase "excellent company culture" so you know the employees feel the love.
At Adobe, some noteworthy benefits and perks include paid family leave, educational reimbursement and paid gym memberships.
This review on Glassdoor perfectly encapsulates what makes Adobe such a rockstar as a tech company:
Pros: Adobe has very generous benefits, including great medical/dental/vision insurance and money each year to be healthy. The buildings are beautiful, open, and conducive to creativity. The employees are easy to get along with, and we're all generally very happy because of the work environment. There's a great incentive program, too. Our stock has been increasing ever since I started, and it seems like that's how it's going to stay. The future is bright at Adobe.
Cons: Since it's such a big company, it can take a while for changes to really take place or to feel like they're making a difference.
Advice to Management: Keep doing whatever it is you're doing, because it's working.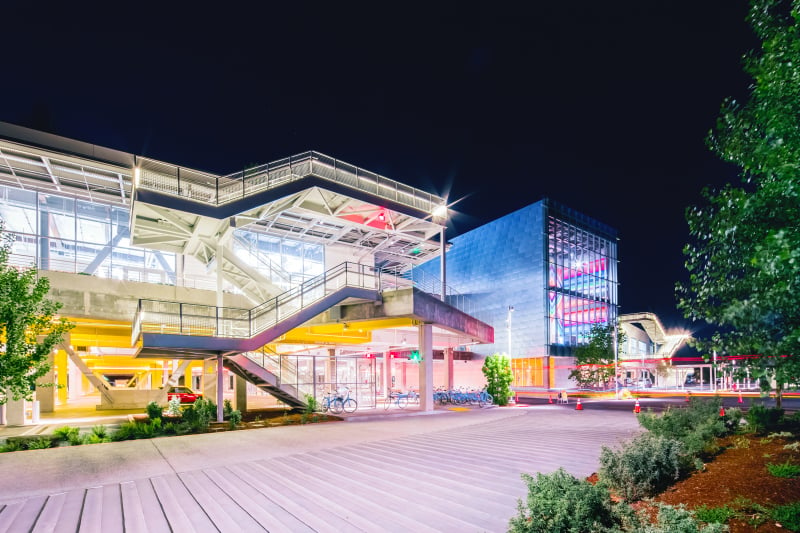 3. Facebook
Working at Facebook doesn't just sound cool, it is cool.
Facebook is dedicated and passionate about pushing boundaries and fostering open and honest communities. This isn't just on the social media platform itself, but up and down its company structure.
Their benefits are expansive, including paid family leave, free lunch, free services like haircuts and dry cleaning on the Facebook campus, and a yearly allowance for Facebook ads.
The team at Facebook pushes for fun and innovation. They want their employees to feel like they are a part of the global Facebook team and community, and they are willing to make the time they spend at work exciting.
This Glassdoor review is an excellent indicator of company culture:
Pros: I'm a female Software Engineer at Facebook. This is the best company I have ever worked for and am so insanely happy to be here. Every day I wake up excited and grateful to be working here. Even in such a large company, I feel like I get the support I need and while also having impact. Everyone is so smart, nice, and always willing to help.

Cons: Can't think of any cons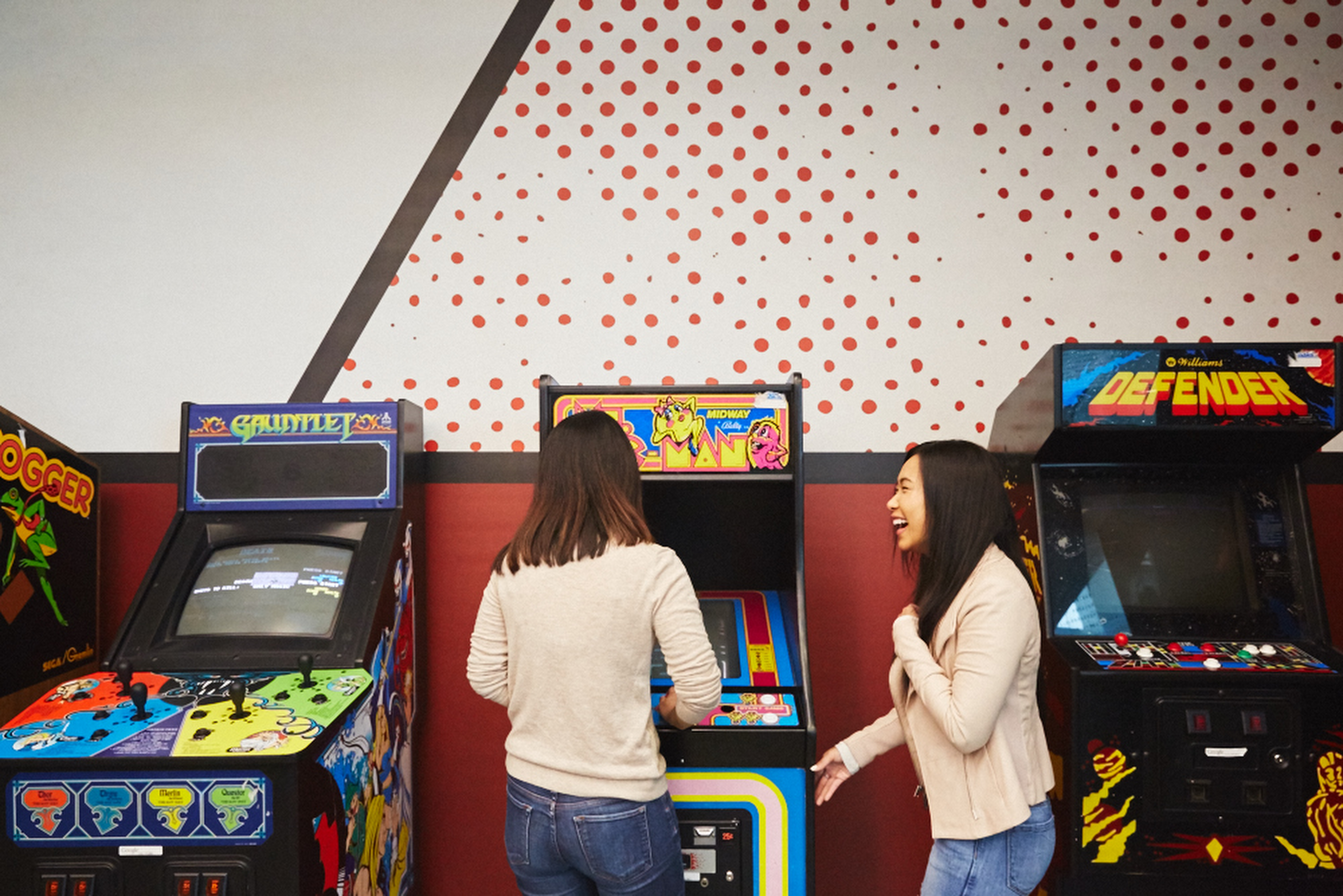 4. Google
Google is a great tech company to work for if you want great work-life balance, innovative and inspiring team members and an employer that invests in you.
It's no surprise that Google is ranked in the top five by Indeed for best tech companies to work for with perks like educational subsidies, tuition reimbursement and community service programs.
And it doesn't stop there! The team at Google wants its employees to have some fun and enjoy themselves too. To ensure their employees have always got something to look forward to, they offer free cooking classes, paid gym memberships, free Google talks and they even have in-house massage therapists to help you de-stress after a long day.
Of course, these perks look fun. But It's not all fun and games at Google. That being said, Google knows that their employees need to work hard so that they can play hard. And at Google, you will do both. Just look at reviews like this one:
Pros: Working at Google is truly amazing. The best people, perks, and awesome company culture with lots of opportunities for growth.

Cons: Finding your way in a big company like Google can be a challenge. Seek others out and work together to forge your career.

Advice to Management: Keep trusting employees and giving them the flexibility to perform their work on their own terms and you will be rewarded.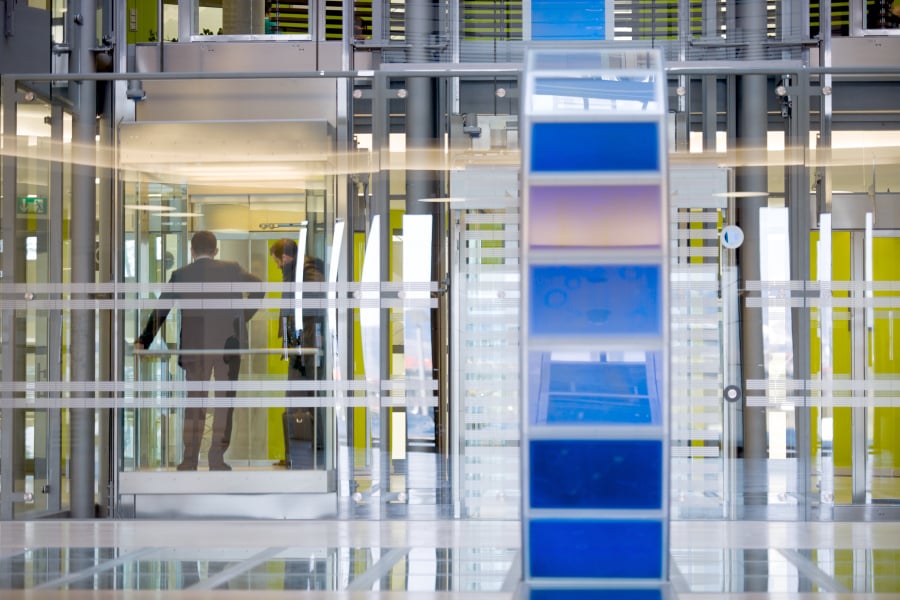 5. SAP
SAP is a company that is truly living in the future. They are progressive, innovative and passionate both about their products and services, and their employees.
SAP puts their employees first, and they make sure that everyone gets noticed — everyone gets acknowledged.
Their mindset is progressive, and so are their benefits. These benefits include progressive healthcare plans, paid family leave, flex hours, and some exciting services like breast milk delivery and infertility services.
SAP makes their employees lives better.
Check out this Glassdoor review for more insights:
Pros: Excellent Benefits, Smart Colleagues, Work-Life Balance, Global Mindset, Competitive Pay, Education and Training Opportunities

Cons: Large company, so it takes longer to adapt. Some software work is done in silos and needs to be unified.

Advice to Management: You've done well to invest in your employees. Focus on opportunities to bridge together software products seamlessly.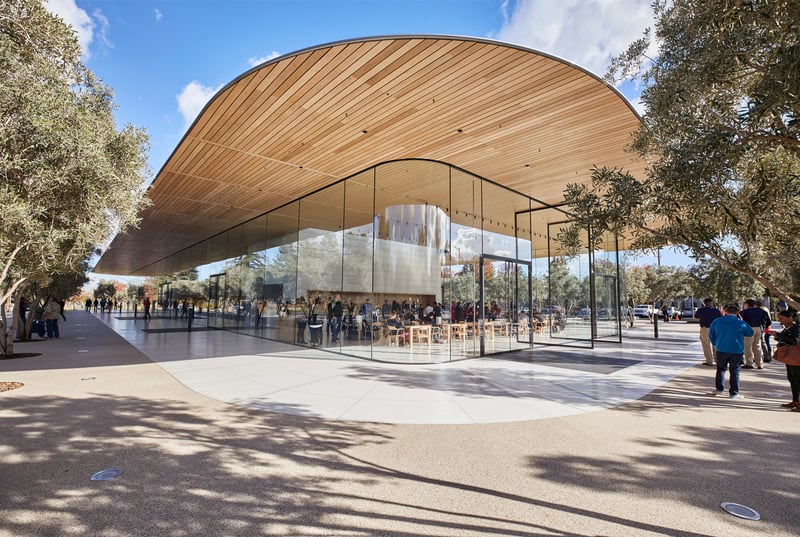 6. Apple
Apple is synonymous with modernity, elegance and innovation. They are leaders in the tech world with products that keep getting better. But it's not just Apple's ample products that make it standout — their benefits and perks are something worth talking about it too.
From career-building programs and training programs to comprehensive healthcare plans and 401ks, Apple employees have access to benefits that many are envious of. Apple employees also get 25 percent discounts on products, paid family leave, beer bashes and more.
Considering the blood, sweat and tears that goes into creating such magnificent products, it makes sense that the team at Apple is also willing to invest in their employees themselves.
But what do current employees have to say?
Pros: Apple is an outstanding company to work for as they truly want their employees to be happy and thrive. In my 5 years with Apple, I was able to learn new things while still working hard to complete internal projects, I was able to travel and feel that I was well supported by product managers, product leads and my individual team members. The company demands a lot from its employees but rewards them by providing a great work-life balance.

Cons: The company demands a lot of time from its employees and it's a large company so it is very easy to go unnoticed for your contributions, especially as a new employee or lower-level employee.
Want more tech news? Sign up for our newsletter!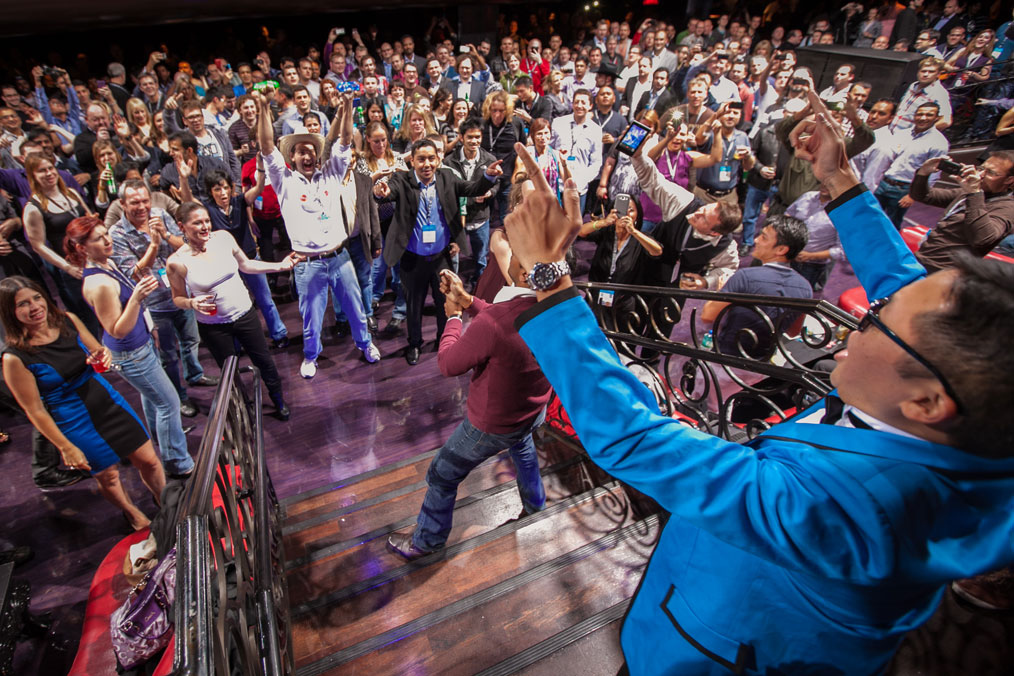 7. Microsoft
We're all heard of Microsoft, a powerhouse in the technological world with products that paved the way for the future. Working on products that inspire and initiatives that break the rules as we know it is a very exciting thing to do — but it's not just the name "Microsoft" that makes working for this giant so rewarding.
Some perks include product discounts, comprehensive health and dental plans, stock options, paid family leave, fertility and adoption assistance. At Microsoft, you get to work with great people and learn from some of the best minds in the industry — if that's not exceptional, I don't know what is.
When asking "Why Microsoft?" The company has this to say: "Find a job you love, create the future you want, explore your unique passion, and empower billions." Microsoft wants you to love what you do. They want you to feel inspired and empowered. They care about company culture and personal and professional growth.
This Glassdoor review sums up life at Microsoft beautifully:
Pros: You can engineer anything here, from Xbox games to Surface hardware to Office productivity apps to Windows OS to Azure services, and it's easy to move between these teams. The great work/life balance is made possible by well-honed processes and plenty of support that makes it easy to plan time away and get home in time for dinner with the family. Since Satya took over as CEO, the culture has had a major shift towards a growth mindset, so everyone's always learning and challenging themselves, and the corporate results reflect that growth.

Advice to Management: Keep up the momentum in culture change and data-driven decision making.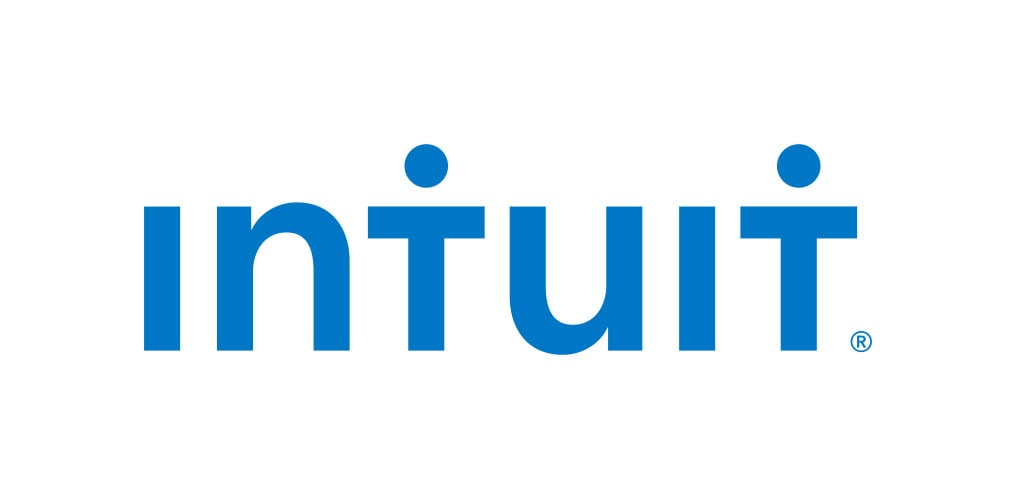 8. Intuit
Intuit is committed to helping you live your best life. And they understand that at different stages of your life, you want different things. It's this knowledge that has helped them offer exceptional benefits and create a culture that's inclusive, intuitive and diverse.
Their benefits far exceed those of a normal company. Because it's not just about healthcare and PTO. At Intuit, employees get exceptional healthcare packages of course, but they also get benefits that cover every stage of your life. They offer commuter benefits, elders insurance, pet insurance, gym membership, child care, family leave and more.
They want to grow with you and vice versa and are determined to be the company you need them to be.
Pros: Intuit has a great company culture and perks galore for those that take advantage of them. Everyone is kind and embraces new hires as one of their own. There is a great focus on work/life balance as long as things get done.

Cons: It is a large company, so if you don't like being a small fish in a big pond, it may not be for you.

Advice to Management: Keep up the good work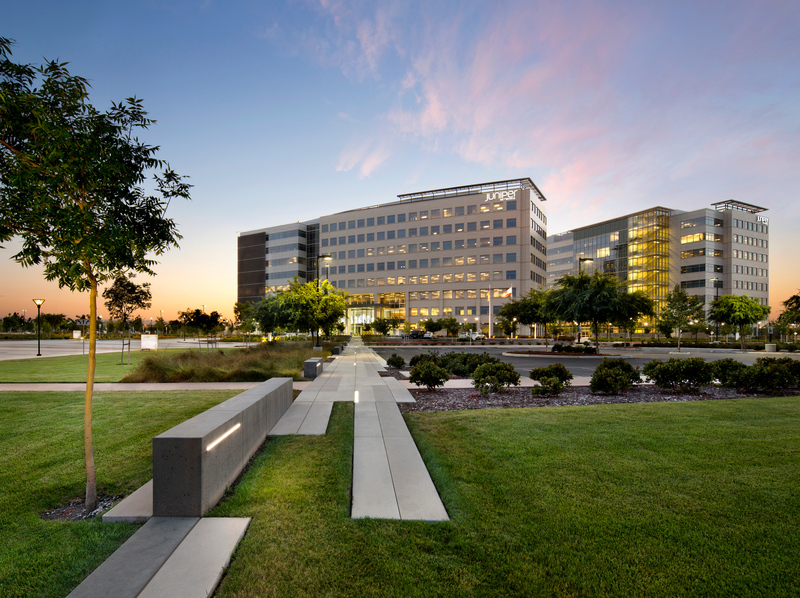 9. Juniper Networks
At Juniper Networks, employees are treated well. They are treated like family.
Stellar healthcare packages, 401k matching and four months of paid maternity leave are some of the most talked about perks at Juniper Networks. But some other fun ones include a free on-site personal trainer, stock options and, wait for it, unlimited PTO!
Juniper Networks knows that their employees have lives, and they want them to be able to live and enjoy them. They understand the time and effort their employees are putting into their work day in and day out, and they know that they need to be rewarded appropriately.
Pros: Incredible company culture and a very collaborative environment. The CEO and the other C-staff are very nice. There is a great deal of teaching in the environment and a lot of good feedback. They also take their interns seriously and give them real work and not grunt-work

Cons: Nothing really. Of course, there are people different from us in a work environment, sometimes but that has nothing to do with Juniper Networks as a company. Incredible place to work!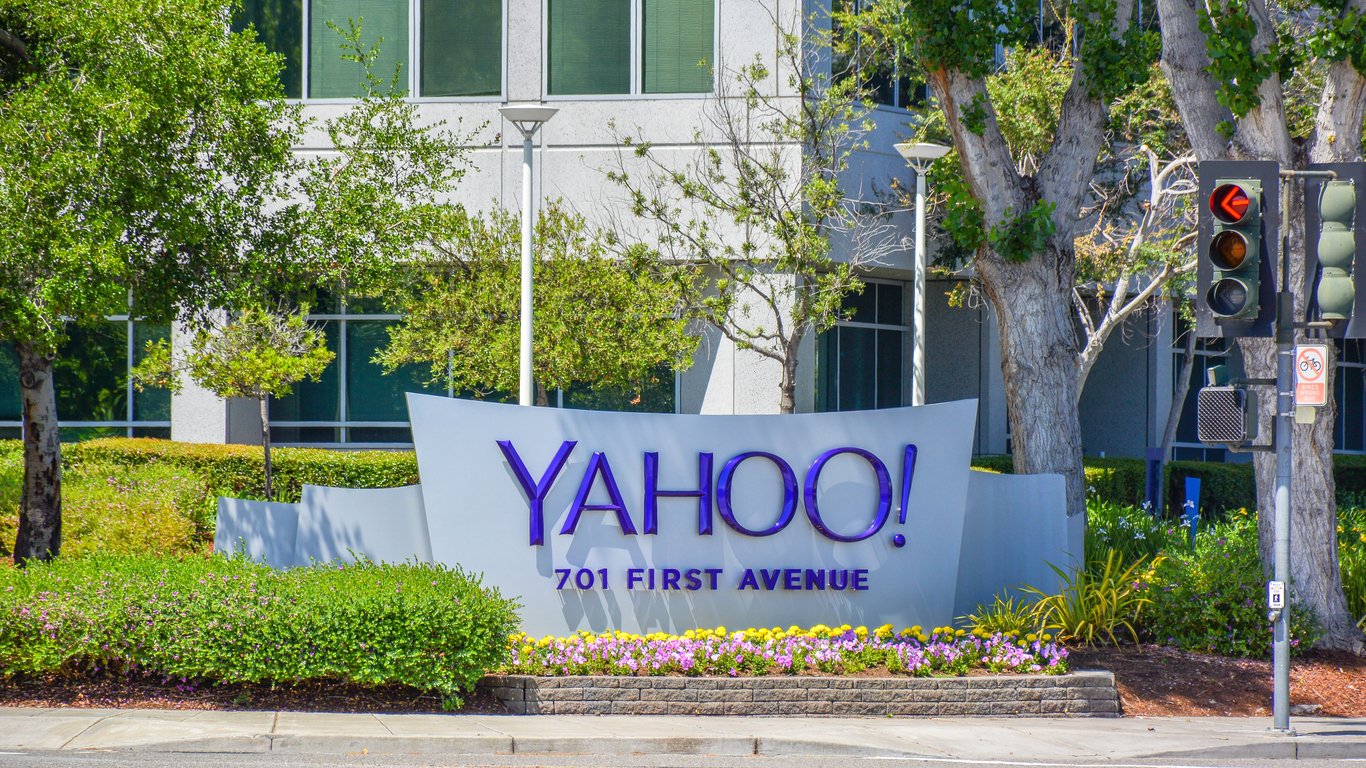 10. Yahoo
Yahoo has been in the news quite a lot lately — with security breaches and data losses casting a dismal light on the tech company. But through it all, Yahoo has stood strong and persevered. And they haven't let their employees suffer through the ups and downs.
Yahoo cares about its employees and their families, offering healthcare plans catered to each individual as well as day care facilities, health clubs, paid leave, stock options and educational reimbursement. You might end up working some long hours, but Yahoo makes sure you've got plenty of on-site perks to choose from — like video games, Foosball tournaments and more company culture events that bring the Yahoo family together.
They are dedicated to listening to their employees and growing from feedback. And at every level, Yahoo is passionate about being involved.
Here's a review that sums up what it's like working at Yahoo:
Pros: People will be receptive to your ideas, and acknowledge your labor. Media usually paints a different (and at times dismal) picture for Yahoo, but its a hard core Technology company. You'll get to work with really bright folks and will learn (and do) cool stuff that matters.

Cons: Somewhat bureaucratic, and some legacy debt hounds certain teams.
In addition to these top 10 tech companies, here are five honorable mentions that Indeed included on their list.
11. Qualcomm
12. Cisco
13. Rackspace
14. Intel
15. Applied Materials
What Do These Top Tech Companies Have In Common?
Some notable names left off the list include companies such as Amazon, AT&T and IBM, among others.
As impressive as it is to see young companies smash their way to the top of the tech charts, it is perhaps equally notable to see companies that have been around through years of technological change and advancement, be able to properly adapt and remain giants in the field.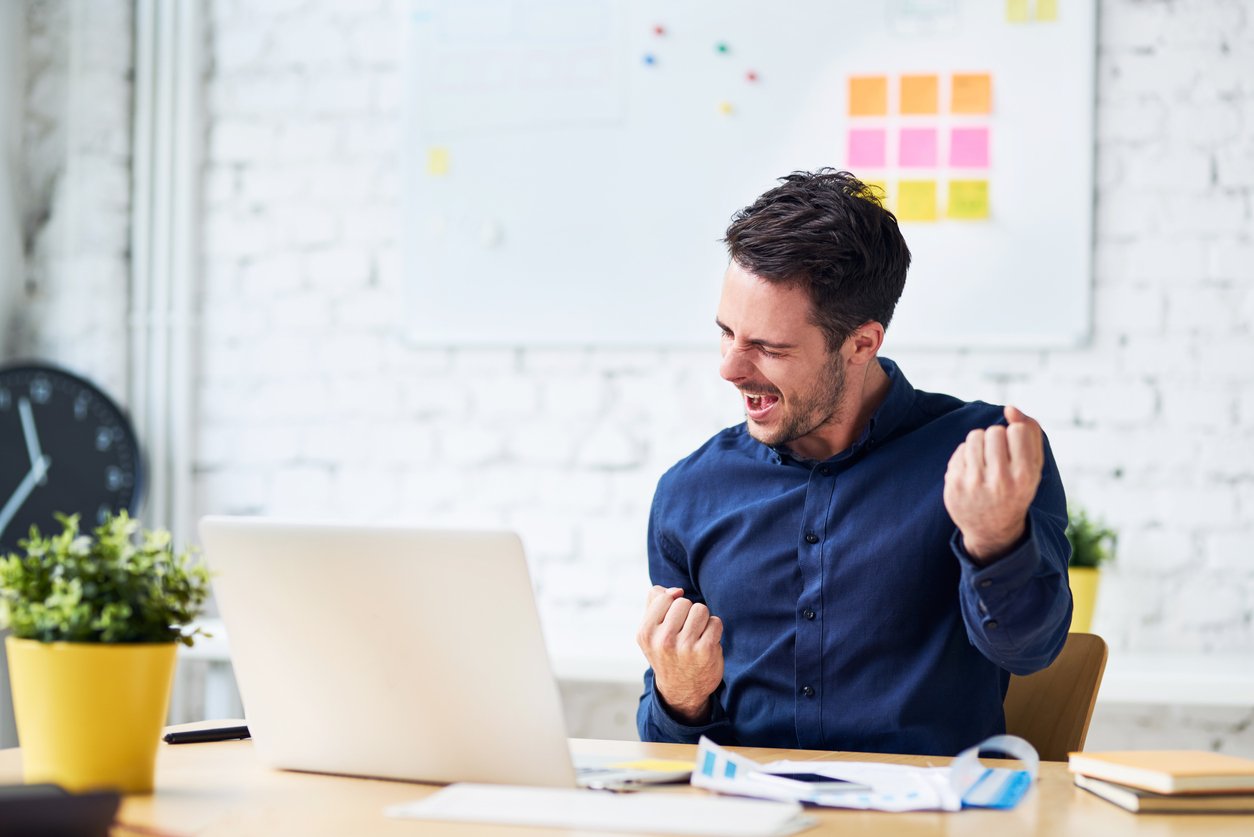 To come up with this list, Indeed relied on their database of employee reviews. One thing that many of the companies in this industry — both on the list and not — have in common, is their propensity to give their employees the best experience possible in the workplace. Providing them with a comfortable and enjoyable workplace, offering good compensation packages and benefits, and giving them opportunities to play a hand in major projects are surefire ways to make your employees say, "Hey, I love working here!"
As mentioned, Salesforce continued its recent run of dominance on Indeed's list, after being ranked number one in both 2017 and 2016, they also drew the top-ranking for management, pay and benefits, and job security and advancement, according to Indeed. One small benefit for Salesforce employees that the list mentions is the role of "Chief Love Officer," filled by CEO Marc Benioff's dog.
More substantial benefits include student debt refinancing, shuttle service for their San Francisco headquarters and their "Ride the Wave" program, which rewards employees at different milestones throughout their career with Salesforce.
According to Glassdoor, Adobe employees are offered benefits including "welcome back" initiatives after periods of absence for personal matters, a 4-week sabbatical after five years of employment, being able to purchase Adobe stock at 15 percent below fair market value and educational reimbursement up to $10,000 a year. Adobe's focus on rewarding their employees both in their personal and professional lives is a key factor in their landing at number two on this list.
Facebook and Google are two companies that don't need much more than their names for us to understand why someone would want to work there. That being said, though, the beautiful campus and ample employee perks earned Facebook the most desirable place to work in the United States from Glassdoor. Business Insider looked at some of the best perks the company offers.
Google employees not only get the opportunity to work on some of the most intense and influential projects at one of the most beautiful campuses in the country, but are also given an amount of autonomy in their work, as well as the ability to pursue other projects with Google's 80/20 rule.
This one -- of many Google benefits -- lets employees dedicate 80 percent of their time to their main initiatives with Google, and 20 percent to personal projects that will also help the company. They also look out for employees spouses, with death benefits that pay the surviving spouse half the Googler's yearly salary for 10 years, as well as paying out $1,000 a month for children of the Googler.
The Top Tech Companies That Invest In Their Employees
Of course, there are more than just these 10 companies that are known for being good to their employees, but according to the recent report by Indeed, these companies go above and beyond.
These companies are dedicated not only to their customers but to their team within. They want their employees to want to work there. They don't just want them there because they make good money or because this position looks good on their resume. They want their employees to be passionate and happy and innovate.
All 10 of these companies are certainly pushing the boundaries and setting the bar for other employers going forward.
These are certainly not the only employers that offer benefits that make their employees step back and say, "Wow," but are no doubt some of the most influential and notable. Regardless, with all these changes in the tech industry -- both with products AND in company culture -- we're sure to see new companies crop up each year, filled with unique benefits and inspiring initiatives.
Subscribe to Spotlight Newsletter
Subscribe to our newsletter to get the latest industry news