What Makes Web Site Development Companies in Australia Unique? 
According to IBIS World, the Australian web design services market in 2022 reached $1.2 billion and is expected to increase by 3.5%. At the same time, the global employment of web developers is projected to increase by 8% by 2029, which is faster than any other occupation.  
Australia has the world's 12th largest economy Australia and although home to just 0.3% of the world's population, its contribution to the global economy is at 1.7%. 
There are more than 8,600 web developers, and 79% are employed full-time. Employment opportunities in web development services are estimated to increase by 20.5% in 2023.  
Almost 3,300 Australian companies were providing web design services in 2020, which shows how developed the overall market is. Their competitive nature makes each agency, and its teams, excel in results and level up their knowledge and experience.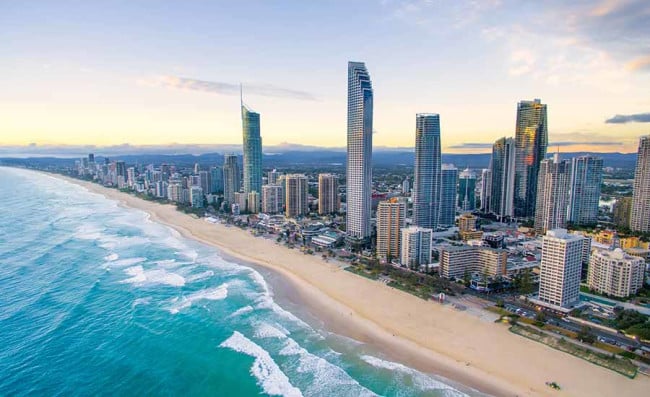 What Do Australia Web Developers Specialize in? 
Web developer agency in Australia is specialized in programming languages and interfacing operating environments to develop specialized websites. Developers have several tasks that can help you level up your website configurations, and some of them are: 
Control web server security 
User access 
Space allocation 
Backup 
Recovery planning 
Business continuity 
Web site development companies in Australia plan, produce, and maintain websites that help your business establish a position inside your industry's target market.  
Each client's requirement is planned and implemented in a way that efficiently communicates the message to the target audience. To find more knowledge about web developers, you can check out Tech Business News. 
They work in teams with web designers, usability specialists, and business analysts to accomplish the company's goals and aims. Some skills that developers need to have include: 
PHP 
MySQL 
CSS 
Python 
Magento 
HTML 
JavaScript 
GIT 
And more 
Why Hire a Web Developer Agency in Australia? 
Reason #1: Strong GDP 
According to Austrade, Australia's nominal GDP in 2023 will be around A$2.5 trillion (US$1.8 trillion). 
The Australian Government has a cautious approach that benefited the economy, which is visible as household consumption has improved since 2020.  
Australia's growth rate will remain strong at 4.2% in 2022. In addition, significant tax incentives triggered a substantial boost in business investment.  Gross domestic product (GDP) is projected to be 6.7% larger by the end of 2022 than three years before. 
Reason #2: Education System 
Australia has a high-quality education system, which is best seen by its vast network of universities. Computer science and information technology belong to the full degrees to enroll in, together with several other niches such as: 
Accounting 
Business management 
Earth science 
Biomedical engineering 
And more 
This provides Australian web developers with broad networking opportunities, acquiring knowledge and gaining experience.  
Reason #3: Career Progress 
The advantages of working for web site development companies in Australia include the following:  
Job security: The web development market, as mentioned already, is ever-growing. This allows developers to widen their portfolios and achieve more successful partnerships. 
Strong market: As of 2022, the web development industry in Australia is worth a hefty $1.2 billion, with 1.7% market growth occurring in the past year (more than twice the 0.8% average growth seen from 2017 to 2021). 
Flexibility: Web development tasks can be carried out remotely, which means more freedom in time management. 
These factors benefit and improve the overall skills and capabilities that web developers must have to excel in knowledge and experience! 
How Much Do Australian Web Site Development Companies Charge for Their Services? 
The average cost of building a website range from $1.000 for a small business website to $95.000 for a complex custom website. The cost of the website depends on these factors: 
Type 
Quality 
Design 
Requested features 
SEO considerations 
For example, eCommerce website development costs $8.500 to $20.000+, and content management system (CMS) development prices go from $3.000 to $9.000 or more. 
How to Find the Right Web Development Services in Australia for Your Business? 
Step #1: Know Your Needs 
Web development has a multifaceted role, and it is helpful to distinguish the tasks that go into developing a website. Developers often specialize in front-end or back-end elements and focus their expertise on a single feature. 
Front-end developers build and maintain the website that users see and interact with. This includes: 
Design and functionality 
Mobile device compatibility 
Adding interactive features 
Content strategizing  
Back-end developers maintain underlying platforms that operate the front end, such as: 
Planning and building the website's architecture 
Managing servers daily 
Troubleshooting potential errors 
Step #2: Look at Their Website 
Agency's website often shows how they handle their client's websites. Web developer agencies in Australia must have a well-formed website that is easy to use and converts efficiently. Review the company's website and take into account the following: 
Features 
Website's behavior 
Loading time 
Clear call-to-action (CTA) 
Navigations 
Ranking on search engines 
Step #3: Experience 
Evaluate the team's experience level by checking their portfolio and highlighted projects. Analyze the ways they promote their best projects and their features. 
Ask the web developer agency in Australia about their exact involvement in the projects that catch your attention. An experienced agency knows the best practices, development workflows, and methodologies that create an effective process for making a stellar website. 
Step #4: Expertise 
Developers must invest in learning about expert web development concepts to understand all the ins and outs. Your investment to hire someone knowledgeable can save you thousands of dollars. 
Your chosen team needs to understand the reasoning for selecting a specific technology or methodology. This is where you can evaluate their capabilities and why they are better than other potential business partners. 
Step #5: Check Reviews  
All the web site development companies in Australia should have a section where clients leave their testimonies. Look keenly for all the pros and cons, maybe a client enjoyed a quick solution, but your project has different requirements.  
Step #6: Payment Model 
The company of your choice can follow one of the many payment structures such as: 
Hourly fee 
Payment per project's stages 
Fixed price 
Inform yourself about their ways of receiving the payments, and ask why they opted. Maybe there will be benefits for you. For example, a fixed price means additional comments from your side with no extra costs. Or, an hourly fee means that if the project is delivered before the deadline, you can save a bit of investment for additional features! 
10 Questions to Ask When Interviewing a Web Developer Agency in Australia 
Question #1: What Is Your Experience with Our Industry? 
Find out how long the web developer agency in Australia has been working with projects similar to yours. Ask for additional information to see if the agency is up-to-date on the industry's happenings. It is important to have someone who understands your unique needs and methods to convert leads to sales. 
Question #2: How Are Your In-house Teams Structured? 
Some agencies hire full-time teams, while others outsource virtual ones or only hire contractors. Knowing the agency's work dynamics is crucial to find your matching business partner more easily. 
If the agency outsources its experts, ensure they have an excellent communication pipeline so you can count on timely feedback. 
Question #3: What Services Do You Perform the Best? 
You want to ensure that the Australian web developers' services fit your needs.  
If the interviewed agency primarily works with Joomla or Drupal and you want WordPress, you may want to reconsider the potential hire. Or ask for a team that has experience in WordPress.  
It is recommended to find a group of experts that have complete knowledge in: 
Web design 
Development 
SEO 
This is the best way to launch a successful website because all of these components work together to form the website for your project! 
Question #4: How Do You Measure a Successful Web Development Project? 
Some agencies focus solely on industry awards as a definition of success. Others utilize conversions and analytical data. It is up to you to decide your perfect fit among Australia's web site development companies. Ask them about case studies or similar proof of their previous successes. 
Question #5: Do You Use a Ready-Made Template or Custom Code Our Website? 
Agencies sometimes use already-made templates and in this case, ask if you can check out the template before they start working on it. Look to see when the template was last updated and if it meets your aesthetic needs. 
Question #6: Do You Outsource Industry Experts? 
Some companies prefer to have all the specialists as a part of the in-house team, while other agencies opt for outsourcing industry or niche experts. Ask your potential hire if they have ongoing business cooperation with an expert or do they additionally outsource one. That way, you will know if there are any additional steps. 
Question #7: What Tools Do You Use for Task Management? 
Task management is a crucial point for efficient and productive collaboration. Therefore, you should know what programs or software your future business partner will use. Listen carefully to their answer, and you can conclude if they have a solid enough task management system suitable for your upcoming project. 
Question #8: What Communication Platform Do You Prefer? 
When defining types of communication pipelines, ask the team if you will be the one who overlooks the project or if they have a contact point who will inform you about the timeline updates. The second key point is the number of meetings and calls you should plan, meaning if you will have two calls per week or even biweekly meetings. 
Question #9: Which Payment Structure Do You Use? 
There are three payment structures that website development companies in Australia mostly use, and they are monthly payments, hourly rates, or in two installments.  
Monthly payments are fixed payments for a planned amount of work in one month, while hourly rates are calculated by the number of hours that team invests in a particular project. Installments are often in two parts: the first is before the project starts, and the second is after the project is finalized. 
Question #10: What if Your Team Encounters Errors During the Development Process? 
Every agency should have a backup plan if the deadlines have to be moved. Ask the agency if they can handle additional time and knowledge investment on the project. This way, you can regulate your plans and goals accordingly, knowing you can rely on your team. 
Takeaways on Website Development Companies in Australia 
Finding the right web development services in Australia is essential, meaning the experts who help your project achieve the intended results.  
To find a matching business partner: 
Overview agency's portfolio (including possible errors) 
Share the plans with your potential hire 
Know your website's current statistics  
Manage the budget per the developer's tasks 
In addition, ask about their communication pathways, who is your contact point, and how to communicate tight deadlines. 
Best of luck!
...