What Makes Mobile App Development Companies in Australia Unique?
Australia is rapidly becoming a hub for the development of mobile apps. That makes it a huge opportunity to explore this market. Below are some of the reasons why app development companies in Australia are unique:
#1. Australia's Smartphone Users Continue to Increase
As a developed country, Australia is at the forefront of advanced technology, including mobile phones and devices. Since cell phones were introduced to the government, Australians have used the device for a myriad of purposes.
Statista data shows that Australia's cell phone users and penetration are steadily increasing. From 18.6 million users in 2017, the number of Australian smartphone users is projected to increase by 2 million in 2021 to reach around 20.6 million.
The majority of mobile phone users in Australia are already using smartphones. In another report by Statista, the smartphone penetration rate in Australia is expected to reach 87% by 2026. With the closure of 2G networks across the country, it is likely to continue to increase, which means that users will have no choice but to use a smartphone to stay in touch and more apps will be needed for daily use.
#2. Australia's Mobile App Market Is Booming
Mobile continues to fuel corporate priorities and shape consumers' mindsets in Australia. According to AppAnnie, app store consumer spending will exceed $122 billion, and there is always a chance to get a nice slice of that cake. The mobile app market thrives, and its growth still needs to be completed.
That is why mobile app developers are becoming more in demand to help improve the user experience of smartphone users as they continue to increase. You can find mobile app developer companies in key cities such as Sydney, Melbourne, Perth, and Brisbane. In recent years, from 2017 through 2019, it was reported that there were over 20,000 new app developers joining the Australian market.
#3. Australia's Talent Pool of Mobile App Developers Is Growing
In just two years, the number of app developers in Australia has increased by 20%. Here is the estimated number of mobile app developers in Australia per region:
New South Wales – 68,000 developers
Victoria – 38,000 developers
Queensland – 15,000 developers
ACT – 6,000 developers
West Australia – 3000 developers
South Australia – 3000 developers
Tasmania – 1000 developers
While many qualified mobile app developers in Australia, many businesses are lining up to connect with app development companies to support their app development. As a result, it is essential to choose a mobile app developer with the experience and skills necessary to create a high-quality app. Use this insightful guide to help you with your search.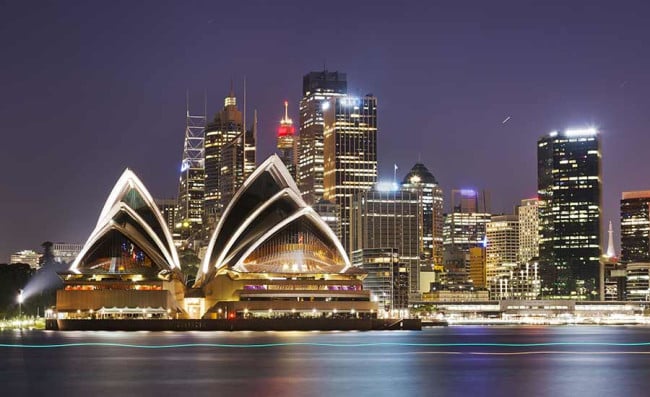 What Do App Developers in Australia Specialize in?
Mobile app developers are responsible for creating and designing applications for mobile devices, smartphones, and tablets. They work closely with software developers and other IT professionals to ensure that the finished product is high quality and meets the end user's needs.
To be a successful mobile app developer, it is crucial to have strong creative problem-solving skills, while experience in programming languages and software development tools is also beneficial.
Mobile app development companies in Australia engage in these activities, among others:
Collaborate with stakeholders to understand user requirements and determine project scope
Develop wireframes to demonstrate new features and user interfaces
Write and test codes for specific platforms (such as iOs or Android)
Find and fix bugs to remove bottlenecks and improve application performance
Collaborate with designers and software development professionals
Create innovative solutions to common user problems
Work on maintaining databases
And more
Why Hire An App Development Agency in Australia?
The mobile app niche in Australia is an integral part of the tech industry and has been growing steadily. The sector's revenue is expected to increase by 6.0% year-on-year over the five years through 2020-2021 to reach $ 2 billion. This includes a projected 1.8% increase for the current year, as the COVID-19 outbreak in early 2020 limited companies' total investment in mobile app development.
Although the fast-growing mobile app development industry, it still has much potential for small and medium-sized businesses. Thousands of new companies have jumped on the bandwagon and are opening offices in Australia.
You can use mobile applications to offer your customers your products and services. A mobile app can be a great way to expand your venture if you have a small business.
Hiring mobile app developers from Australia can benefit you in various ways, such as:
#1. The Convenience of Having the Same Time Zone 
For the days when you need to arrange meetings with the developers, you will not face any difficulties as they are in the same time zone as yours. This will save you from the trouble of keeping meetings at odd hours.
#2. They Have a Culturally Diverse Experience 
Finding app developers in your vicinity is advisable to avoid communication gaps and save resources and time. Since the developers will be from your region, you will not face any language barriers and be able to discuss your project smoothly and be on the same page. But at the same time, since Australia has become a cultural hub for many years, with various immigrants from other countries, mobile app developers in the country are skilled when it comes to dealing with clients from different walks of life.
#3. They Showcase a Competitive Edge
The mobile app developer talent pool in Australia continues to grow, which is why more app development companies can ensure to hire a perfect match for your business needs. Mobile app developers in Australia can offer a unique competitive edge that you can take advantage for your business.
How Much Do Mobile App Development Companies in Australia Charge for Their Services?
There is no one-size-fits-all answer to how much mobile app developers in Australia charge for their services. Rates can vary depending on several factors, including the complexity of the project, the developer's experience, and location.
In Australia, mobile app developers typically charge between$50 and $250 per hour. However, most developers will also offer discounts for larger projects. So, if you're looking to have a mobile app developed, it's essential to shop around and compare rates before making your decision.
Below is a quick comparison chart of how much mobile app development costs in Australia based on the type of app:
Simple mobile App - $50k – $100k with an average of $75k
Basic database / API app - $100k - $150k with an average of $125k
Multi-featured / Enterprise App - $100k - $250k with an average of $175k
How to Find The Right App Developers Company in Australia for Your Business?
There are a few things to consider when looking for your business mobile app developers in Australia:
#1. Size and Scope of Project
If you have a small, straightforward task, you may not need to look for mobile app developers with years of experience. However, if you have a large, complex project, it's worth finding mobile app developers with the skills and expertise to handle it.
#2. Budget
The second thing to consider is your budget. Mobile app development can be expensive, so you'll need to find mobile app developers willing to work within your budget.
#3. Client Reviews
Finally, take the time to read online reviews of mobile app developers in Australia before making your decision. This will help you understand their quality of work and customer service.
On the other hand, many mobile app developers are out there. How do you choose the right one? Here are four tips for finding the perfect match for your business:
They have experience developing for the Australian market. This means they understand Australian companies' and consumers' specific needs and requirements.
They use the latest technology and tools. This ensures that your mobile app is built using the latest best practices and technologies, which gives you a competitive edge.
They offer competitive pricing. Mobile app development can be an investment and costly, but hiring a mobile app developer in Australia can help you get the best value for your money as they have a track record of success.
They provide outstanding customer service. When you hire a mobile app developer in Australia, you can expect excellent customer service throughout the entire development process, from start to finish.
Choosing the right mobile app development partner is essential to the success of your business. By selecting an app developer agency in Australia, you can be confident that you're getting experienced, professional help that will give you the best chance of success.
10 Questions to Ask Mobile App Developers in Australia
What specializations do you have in mobile app development?
What kind of mobile apps have you developed in the past?
What is your process and workflow for developing a mobile app?
How much do you charge for mobile app development services?
Which service areas do you cater to in Australia?
Do you have any mobile app success stories?
What's your usual process when working with a business?
What do you need from us to get started?
Have you worked with anyone in the same market as ours?
Could you share with us any use cases about an app you've developed?
Takeaways on Mobile App Development Companies in Australia
The mobile app development market in Australia is ripe with opportunity. Because the population is more mobile-first than ever, there is a greater demand for mobile apps that can improve users' lives. And as a result, there is a growing need for mobile app developers who can create these apps.
So, is mobile app development worth the effort? The short answer is yes, it is. On the one hand, the global mobile app industry is complex, highly competitive, and takes a lot of effort and resources to succeed. But on the other hand, mobile app fatigue is far from coming. Global smartphone penetration and users' readiness to fully immerse in modern technologies prove that.
In Australia alone, a whopping 123% of the population has mobile phone subscriptions. So, suppose you're a business operating in Australia and want to explore the app development industry. In that case, it's time to plan how to leverage mobile app developers to support your growing business.
Best of luck!
…