Fisher Design and Advertising
Your Results-Driven Marketing Agency | Lead Generation | Branding Strategies | Website Development |
4540 Southside Blvd Bldg #902 floor 2, Jacksonville, Florida 32216, United States
Fisher Design and Advertising Overview
Number of Employees
Under 49
Minimal Budget
Under $1,000
Average Hourly Rate
$150/hr
Fisher Design and Advertising is a 32-year-old marketing firm specializes in traditional and digital marketing including, marketing plans, website design, ecommerce, email blasts, search engine optimization, direct mail, brochures, postcards, ads, magazines, annual reports, public relations, radio and television commercials, billboards, videos, digital ads, social media including Facebook, Instagram, TikTok, Twitter, Pinterest, LinkedIn, Reputation Management.

Our focus is on common sense marketing in a noisy world. We will never suggest you spend money with us if we don't think you will show a good return on your investment.

Fisher Design's clients include start-up companies as well as Fortune 500 companies. Your initial consultation with us is at no cost to you. We will determine the most cost-effective solutions for you and put together an a-la-carte proposal.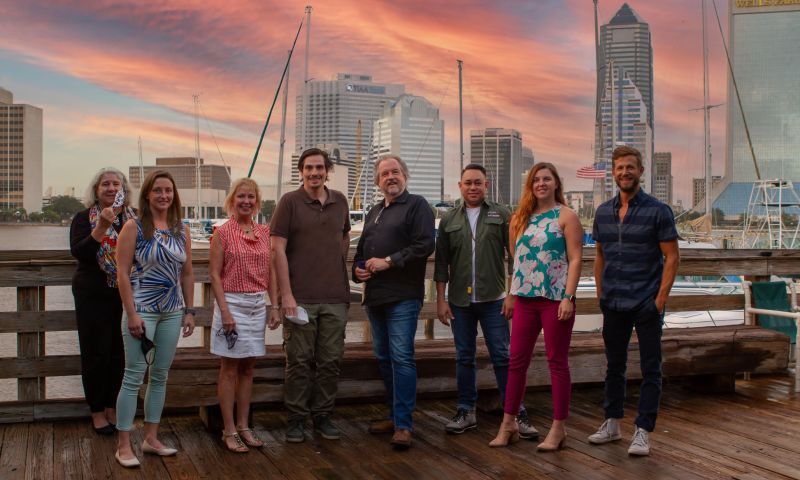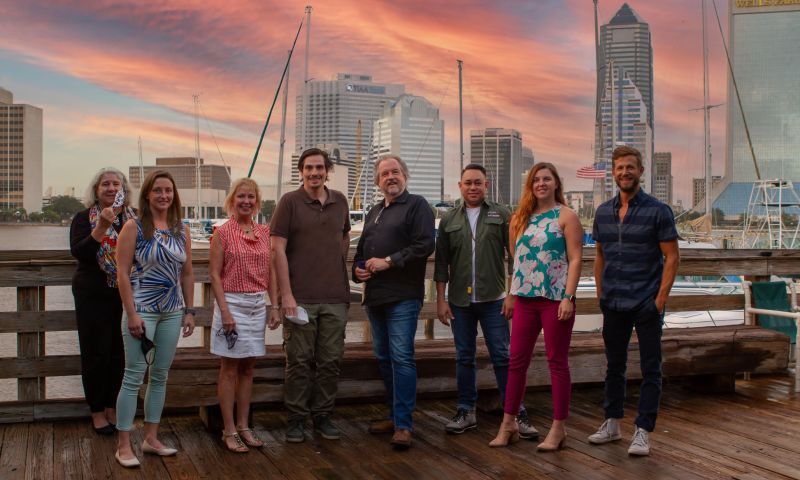 Headquarters
4540 Southside Blvd Bldg #902 floor 2, Jacksonville, Florida 32216, United States
Fisher Design and Advertising Services
Areas of Expertise
Web Design Expertise

PPC Expertise
Fisher Design and Advertising Portfolio
Web Development

Website Design Jacksonville FL

Graphic Design

Advertising Agency in Jacksonville FL
Fisher Design and Advertising Team Bios
Erin Gordon

CEO, Director of Digital Marketing

Erin Gordon, CEO of Fisher Agency, has 15 years of Web Design & Development experience, and 11 years of Internet Marketing experience. She is a self-taught techy with expertise in all digital marketing avenues including SEO, PPC, Social Media, Content Management Systems, Inbound Marketing, and more.

Mary Fisher

Partner, Director of Traditional Marketing

Mary Fisher, Founder of Fisher Agency, is a Jacksonville marketing icon whose business celebrated 34 years of success in January 2023. She has continually demonstrated a mastery of marketing, and was awarded Women in Business Entrepreneur of the Year in 2007. Mary can be reached at 904-398-3699.

Bruce Floyd

Senior Art Director

Bruce specializes in medical marketing, corporate identity, brochures, photography and website design & maintenance. He has been with Fisher Agency for over 20 years. A graduate of Palm Beach Art School & UNF, Bruce loves traveling with his wife and enjoys driving his classic '85 Porsche 911.

Justin Bordeaux

Creative Director

Justin Bordeaux is a strategy and brand consultant with 20 years of experience in uniting both business and creative mindsets to garner the most optimal results. He has led creative teams for national and international brands from technology and racing, to video games and fashion.

Lisa Pearson

Director of Business Operations

Lisa is the backbone of Fisher Agency. She oversees accounts receivables, vendors, and payroll. Lisa changed industries for the love of project management. Her natural ability to organize and communicate makes her the perfect addition as Operations Director for the Fisher team.

Mirko Bonet

Lead Web Developer

Mirko is our resident web designer, having been with Fisher for 19 years. He is one of the few that can do front-end design + back-end programming. A master of his trade, he excels in custom web design, and content management systems, including WordPress, Expression Engine, and Shopify.

Meaghan Alvarado

Social Media Director

Meaghan is a professional social media writer with experience writing copy for executives of software and marketing companies. Shes a certified Expert SEO Content Writer. Meaghan holds Facebook certifications, and is skilled in generating brand interest using Facebook, Instagram, and LinkedIn.

Joanelle Mulrain

Senior Marketing Strategist

Joanelle offers MARCOM (marketing communications), PR, and community outreach skills. Her focus includes media (TV, radio), and copywriting/production/media buying. Her broad experience and deep dive into various sectors is well-known and impactful as she meets client's challenges head-on.

Luis Sandoval

Web Developer

Luis is a Graphic/Web Designer & Developer from The Art Institute of Miami, and has a Masters in UI/UX Concepts (Design and Development) from UCLA. He has more than ten years of experience in Graphic Design and Web/ App development, working with brands like Adidas, The North Face, & Reebok.

Charlene Shirk

Copywriter

Charlene is a national award-winning Emmy-nominated former television news journalist. Having graduated from Jacksonville University with a Bachelor of Science in Marketing, she is a much sought-after Television Talent, Show Host, Video Presenter, Virtual Emcee, and Mistress of Ceremonies.

Max Boothroyd

Digital Ads Manager

Max has five years of experience in digital marketing, with a focus on PPC (Pay Per Click), keyword research, and copywriting. He always begins by asking "why will the prospect care about this ad?", and works backward from there. He specializes in lead-gen for B2B & B2C service based companies.

Scott Zaleski

Graphic Designer

Scott excels in brand + product support for print, package design, websites, social media/email graphics, product launches, video editing, and PowerPoint presentations. His work has been instrumental for small businesses and corporate clients alike. He and his wife moved to Jacksonville in 2019.
Fisher Design and Advertising Clients
University of North Florida

Jacksonville Humane Society

Southside Business Men's Club
Fisher Design and Advertising Awards