4.6 billion people have social media accounts across the globe in 2023. That's an astronomical number of consumers your brand can reach through dedicated social media marketing efforts and agency help. And one area of digital marketing that you and your agencies should start taking advantage of is social media advertising.
Advertising on social media is different than traditional advertising. It requires a much different skill set and knowledge base. And considering the numerous social media platforms out there today, it can be frustrating trying to navigate the evolving waters and put together an effective advertising campaign.
You and your team likely have a world of questions to answer before you can even get started. What platform should you use? How do you find your target audience? What kind of content will best resonate with them?
The questions go on and on. And while these are likely similar in nature to the questions your advertising team will have to ask in general, there are definitely some social media advertising best practices to follow to ensure your campaign is a winner.
That's why we've put together a handy guide that really dives into the importance of social media advertising and how the best agencies can use these various ad campaigns to grow your business, increase clicks and drive conversions.
Social media ad revenue is projected to hit $252 billion by 2026.
That means that brands like yours need to start taking their digital marketing and advertising campaigns seriously as the year comes to a close. It's time to start investing in your team, searching for dedicated advertising agencies and developing a plan to boost sales and solidify your brand's place in the global market.
Whether you're an e-commerce brand, a corporate entity or a small business, dedicated social media and advertising agencies can utilize social media strategies in the form of boosted posts and paid ads to help you reach your goals and propel your business forward.
And considering that by the end of 2023, social media ad budgets are expected to rise to $134 million, you need to jump on the bandwagon before you get left behind.
So let's dive right into some of the general best practices when it comes to crafting a social media advertising campaigns, and then take a closer look at what each channel itself has to offer.
Social Media Advertising Best Practices Top Agencies Follow To Meet Key Goals
1. Outline Campaign Objectives
At the start of any campaign, it's important to put together a plan, outline goals and confirm a set strategy that everyone is aware of and can be tracked throughout the process. With social media ad campaigns, it's no different.
Before you decide to launch a campaign, take a look at your social media platforms and decide which to use. Furthermore, social media platforms often have a number of different advertising options, so it's important that your firm does enough research to understand the pros and cons of each and plan accordingly.
From this research, agencies should be able to develop a plan that will lead to attainable goals. You want this campaign to succeed, and the best way to understand if your efforts are fruitful is to write them down and hold yourself accountable.
You can't just start launching ads across a variety of channels and hope for the best. That's a waste of money and even if it does lead to results, you won't be able to adequately understand why or how.
Once your agency decides on a plan, they'll set goals and utilize analytics tools to track the campaign and its progress, see where traffic is coming from and understand how these ads are impacting your business.
2. Cater Each Campaign To Each Platform
Another key best practice agencies keep in mind when it comes to general social media advertising is understanding each platform and its purposes. Pinterest isn't the same as Twitter which isn't the same as Facebook and so on. Each platform has its own objectives. It has its pros and cons, its strengths and weaknesses.
And not all social media accounts are right for all brands — even if you want them to be.
When you decide to go to an agency to run an advertising campaign on social media, they'll need to then decide where it will run. And with the dozens of social media platforms out there, running out of options is absolutely not a problem.
At this point, you'll have some questions and these agencies will have answers. Where does your audience spend most of their time and what do they use these networks for? How can your brand and your products make an impact on one network compared to another?
Which network will give you the best results for your money?
The questions really are endless — and you should ask as many as you can. Because you don't want to waste money using a social network to advertise and end up losing all of your investment.
Of course, this is inevitably a process of trial and error. But agencies have a history of experience and a data-driven reasoning process as to why they recommend a boosted Facebook post campaign over a CPC Twitter campaign.
3. Hone In On Your Targets
Once you've decided the traffic and conversion numbers you want to see, as well as the engagement percentages you want your agency to hit, and once you've decided which channels you're going to run dedicated advertising campaigns on, it's time to decide on your audience and create content that is directed right at them.
76 percent of consumers feel that companies who focus on creating custom, personalized content over generalized, broad content are more credible.
The same goes for advertisements — people want to feel like this ad was created to directly impact them.
And to do that, agencies really need to understand who your audience is and where they are. Of course, you know who your customers are thanks to past marketing campaigns. But with social media, finding your niche is a little more difficult. It requires a little more digging and searching through groups, hashtags and pages.
But these agencies are experts. And they will make it that much easier for your brand to create stunning, impactful and efficient advertisements that resonate with the audience that you're looking to sell your brand or products to.
Social media ads drive consumers to websites — and they drive three-times more non-customers than existing customers.
So not only is it a good best practice to enlist these agencies to capture current audiences, but it's also important to create content for possible consumers who will be impressed by your ad and end up checking out your website and possibly even completing a purchase.
Agencies do this by using a number of analytics tools like Google Analytics, Hootsuite and more. They understand the importance of audience targetting and retargeting and will craft a campaign that really hits the mark.
4. Find A Balance Between Organic And Promotional Content
This note is a bit tough — because the nature of advertisements is that they are, in fact, promotional and stand out from the regular, organic content that is normally produced on a brand's social media accounts.
But there is definitely a way to make sure your ads don't look too ad-like. And agencies can do this by listening to your audience and including more of the content they like in your adverts.
50 percent of users want to see UGC from brands as they say it makes them more likely to buy a product.
With that in mind, marketing and advertising agencies take the time to search through your followers and their posts to see if there is any noteworthy content that would help give your brand transparency and authority. These agencies know what happens when you don't listen to your audience -- it can lead them to think that you're bragging or being distrustful.
Don't let that happen to you.
Consumers want to buy from brands they can trust. And that comes from brands exuding a credibility, authority and trustworthiness across all mediums — on their website, in their in-store experience and even on social media channels.
Yes, that includes ads.
And there are definitely consumers out there that want to see these ads.
35 percent of women and 22 percent of men say that social media ads are the most relevant ads they interact with. That means that it's important that you find that balance and produce that content that will have the greatest impact on these platforms with the help of the agencies that eat, sleep and breath this kind of work.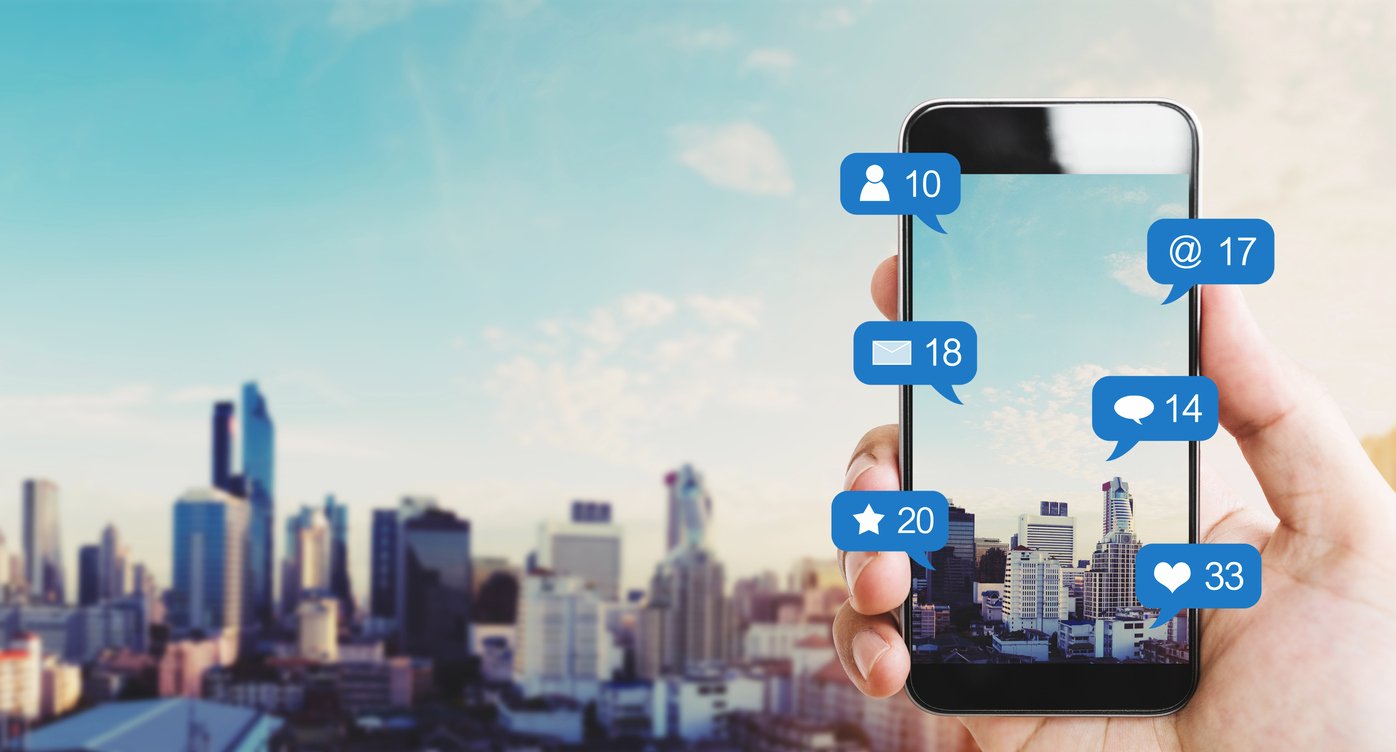 5. Optimize For Mobile
80 percent of the time users spend on social media accounts is spent on mobile devices. That's a huge factor to consider when creating social ad campaigns because of the type of content involved. You don't want to be the brand that includes an image, GIF or video that simply doesn't show up well while scrolling through Facebook.
These top agencies don't want you to be that guy either.
That means that when it comes time to roll out and schedule this content, agencies need to test it and see what it looks like across all devices. Just because it fits on desktop devices doesn't mean that it will look the same on tablets. And if it doesn't, that will certainly upset your audience.
Ads that don't fit right are upsetting and they tell your audience that you're an amateur that doesn't understand the digital landscape. And that negative perception is not something you want them carrying around for your brand.
A negative impression is a hard one to shake — but it's one that will be inevitable if you don't optimize your content and make it responsive for all devices, big and small.
Luckily, these firms are well-versed in what it takes to create content that is responsive and transferable. And that's another step in the right direction for you.
6. Don't Forget The Marketing Funnel
Marketing and advertising agencies — from the days of old all the way to now — have relied on the iconic marketing funnel. Getting users from point A to point B through a number of dedicated and well-researched initiatives has been a standard in the industry since its conception.
And social media marketers need to keep this in mind when conducting their own advertising endeavors on social media networks.
Agencies need to set up a plan for getting users from your ads, to your website and to the purchase page. Or for B2B or corporate brands, strategizing how to turn clients from leads to opportunities and inevitably sales.
This is a process. And it takes time. But it's important that your team doesn't forget this multi-step funnel process that relies heavily on interactive initiatives. Because without it, you're just blindly throwing out content and hoping your audience can figure out what you want them to do next.
The best agencies have this funnel firmly ingrained within their psyche and are adept at keeping these objectives front and center throughout the process.
7. Test, Test And Test Again
Practice makes perfect — that's the age-old saying we've all heard I'm sure more than once in our lifetimes. And when it comes to social media marketing, that saying surely rings true. It's vital that you practice and test your posts and campaigns. A/B testing is a great way to see what works — even on a miniature level.
And luckily for you, these award-winning agencies are in the business of practicing and refining their techniques -- it's all they do, after all. So they know what they're doing, and have no problem testing out your initiatives to find that sweet spot.
These creative firms will play with phrasing. They'll use different images. They'll incorporate video and animations. These all might seem like subtle differences, but these variations can all potentially lead to massive differences -- your agency knows this.
One post isn't enough. One day isn't enough. One week isn't even enough. It will take time, and you will learn. But don't be afraid to test. Don't be afraid to fail. It just puts you one step closer to success.
How Agencies Use Social Media Advertising To Boost Your Business
Now that you have some general best practices for social media advertising use, and you understand what gives these agencies an edge, it's time to delve into five of the top social media channels where firms can flex their creative muscles and start growing your business.
59 percent of consumers go to social media to help them make a purchase.
So agencies don't have to worry about getting people to the sites or to your accounts. They are likely already in the area, you just need to give them the final push to get to your brand's page and start engaging.
Consumers want to interact with brands on social media. They want to ask questions, engage in conversation and share opinions.
They want to have positive interactions, and your ads can help increase that feeling of positivity, trustworthiness and ease
71 percent of consumers who have a good social media experience with a brand are likely to recommend it to others — so with a positive social media experience and ads that make an impact, agencies will not only get you the business of these targeted customers but the referral business that their word-of-mouth recommendations provide.
Social media advertising is a wealth of opportunity that your brand needs to grab by the horns. So let's talk about which channels can do what.
Facebook Advertising
95.8 percent of social media marketers say that Facebook provides the best ROI of all social media networks. And as one of the oldest, with one of the largest followings, that seems to make sense.
It also makes Facebook one of the best places to advertise.
When it comes to advertising on Facebook, the platform offers 10 campaign objectives to choose from — from app downloads and website traffic to link clicks, brand awareness, lead generation and beyond.
And the ad formats are equally extensive — from photo slideshows, carousels and videos to lead ads and banners.
In short — Facebook offers agencies a plethora of advertising opportunities in the form of promoted or boosted posts, dedicated ads and multi-medium options.
And Facebook ads are extremely straightforward — just choose your objective, set your budget and timeframe and create.
With Facebook ads, these can target your specific audience with ease and experiment with a variety of mediums that can help you drive traffic, convert leads and raise brand awareness.
Facebook is the optimal platform for most businesses because it allows you to not only reach out to consumers but other businesses and professionals. And considering the number of different ad options Facebook has to offer, you can definitely find a campaign that fits your goals.
Facebook Advertising Quick Stats
Single Image Ad Specs:
Text:

90 characters

Headline:

25 characters

Link description:

30 characters

Size:

1,200 x 628 pixels

Ratio:

1.91:1
Single Video Ad Specs:
Text:

90 characters

Headline:

25 characters

Link description:

30 characters

Video format:

MOV or MP4

Aspect ratio:

16:9

Resolution:

720p

File size:

2.3 GB maximum

Length:

120 minutes
Slideshow Ad Specs:
Text:

90 characters

Headline:

25 characters

Link description:

30 characters

Size:

1,280 x 720 pixels

Ratio:

16:9, 1:1 or 2:3

Format:

MOV or MP4
Carousel Ad Specs:
Text:

90 characters

Headline:

40 characters

Description:

20 characters

Image size:

1,080 x 1,080 pixels

Image ratio:

1:1

Video format:

MOV or MP4

Aspect ratio:

1:1

Resolution

:720p

Video file size:

2.3 GB maximum

Length:

60 minutes
Facebook Ads Best Practices
Keep image text to a minimum and ensure only 20 percent of less of your image contains text.

Don't be afraid to beef up your Facebook copy — people enjoy reading more on Facebook than other platforms.

Make sure all images can stand on their own but are also consistent with your brand as a whole.
Twitter Advertising
There are 335 million active monthly users on Twitter. And daily, those numbers are still in the millions, which means there is an expansive market at the tip of your agency's fingers just waiting for your Twitter ads.
Twitter is a great platform for ads because of the large variety of different-looking ads and ad formats. Brands can promote tweets, trends and accounts. But you can also roll out specific promoted tweets based on a key campaign goal.
The campaign goals include app installs, followers, engagements, views, clicks, app re-engagement, video views and awareness.
These run much like Facebook ads in their setup. And once your teams decide on a campaign objective, creating the accompanying content should come naturally, and should seamlessly lead to the business goals you and your agency are trying to achieve.
The only downside to Twitter ads is that they're quick. And users aren't spending as much time on each piece of content as they scroll like they do on Facebook. So choosing Twitter might be best if your audience lives there, but it will likely require a bit more experimentation.
Twitter Advertising Quick Stats
Image And Copy Specs:
Tweet copy:

280 characters

Tweet headline/title:

70 characters

Tweet description:

200 characters

CTA:

24 characters

Image formats accepted:

PNG, JPEG, GIF, JPG

Image file size:

1MB maximum

Video file size:

1GB maximum

Video formats accepted:

MOV and MP4

Aspect ratio:

2:1, 1:1, 1.91:1, and 16:9

Video length:

2 minutes 20 seconds
Twitter Ads Best Practices
Include CTAs that are compelling and succinct.

Keep text brief to ensure it doesn't get cut off or hidden.

Be informative and engaging in your copy and imagery — stay relatable but keep a professional tone.
Instagram Advertising
It's estimated that in 2023, Instagram will bring in $11.4 million in stories ad revenue. That's a blossoming market that advertisers should be quick to latch onto. And Instagram, like its parent company Facebook, makes it easy for people to launch their own ad campaigns with ease.
There are five ad formats on Instagram: photos, videos, carousels, canvas Story ads, and Story ads. All of these live within the newsfeed and story feature of the app, and they look much like regular, organic posts from individuals that use the app.
That's definitely a perk of advertising on Instagram because of its very natural-feeling nature that encourages consumers to trust them innately.
Instagram ads incorporate a variety of CTAs that drive traffic, encourage conversions and promote sales. Whether your agency is trying to build brand awareness and widen its reach or increase website traffic, these ads are a sure-fire way to leverage your stunning visuals in an organic-looking way to drive business growth.
But B2B brands and corporate entities should be wary of Instagram. If they don't promote visual content naturally, and if their audience isn't already active on the platform, investing in Instagram can be a waste of money.
Instagram Advertising Quick Stats
Single Image Ad Specs:
Caption:

125 characters

Image size:

1080 x 1080 pixels or 1200 x 628 pixels

Image format: JPG or PNG
Maximum file size:

30 MB
Carousel Ad Specs:
Caption:

125 characters

Media type:

image or video

Image/video resolution: 600 x 600 pixels to 1080 x 1080 pixels
Image format:

JPG or PNG

Card amounts:

2 to 10

Image ratio:

1:1

Video aspect ratio:

1:1

Video length:

3 to 60 seconds
Video Ads Specs:
Caption:

125 characters

Video resolution:

600 x 600 pixels or 600 x 315 pixels

Aspect ratio:

1:1 or 1.9:1

Resolution:

600 x 600 pixels to 1080 x 1080 pixels

Length:

3 to 60 seconds

Maximum size:

4GB

Frame rate:

30fps

File type:

MP4
Slideshow Ad Specs:
Caption:

125 characters

Media type:

images and sound

Image duration:

50 seconds per image maximum

Image size:

600 x 600 pixels to 1080 x 1080 pixels

Music file format:

WAV, MP3, M4A, FLAC and OGG
Lead Ads Specs:
Caption:

125 characters

Image size:

1080 x 1080 pixels to 1200 x 628 pixels

Image format:

JPG or PNG

Maximum file size:

30 MB
Stories Ad Specs:
Format:

Full-screen vertical ad

Resolution:

1080 x 1920

File types:

JPG or PNG

Image size maximum:

30MB

File types:

MP4 or MOV

Maximum video size:

4GB

Maximum video length:

15 seconds
Instagram Ads Best Practices
Emphasize imagery and minimize text.

Be more conversational and friendly in your tone.

Include links that direct consumers to additional content.
Pinterest Advertising
Advertising on Pinterest is pretty straightforward, but for a brand that has a high quantity of visual content that's compelling for users, it's a great platform for quick, easy and cost-effective advertising that can boost brand awareness, build credibility and drive traffic to your website.
There are five types of campaigns you can run on Pinterest: traffic, awareness, engagement, app install and video awareness campaigns. Each of these uses promoted pins to help drive awareness, traffic and engagement to a specific product or brand page.
You need to have a business account to gain access to these features, but it's simple once you make an account. All you have to do is choose a campaign and set your budget with your given content. Then target the right audience and choose the "group" of pins or content, you want to be promoted.
Simplicity is key when it comes to Pinterest ads. And ensuring your content fits within the proper dimensions is also imperative. These agencies understand the intricacies and can build a content catalog with the right resources necessary.
Because people spend very little time looking at a single image on their Pinterest feed, instead, spending a lot of time scrolling rather quickly. You want your ad to stand out, but not come off too jarring or inauthentic.
Once your agency finds this balance, this image-heavy content can drive the results that will help you meet your business goals in no time.
Pinterest Advertising Quick Stats
Promoted Image Specs:
Width:

600 pixels minimum

Height:

900 pixels minimum

Format:

JPG, PNG or GIF

Aspect ratio:

2:3 to 1:3.5
Promoted Video Specs:
Format:

YouTube or Vimeo

Sizing:

Same as for images
Pinterest Ads Best Practices
Be creative with your imagery and use CTAs to bring consumers to your website.

Ensure that your ads flow with the Pinterest feed to make them more natural and organic.
LinkedIn Advertising
LinkedIn ads are a little different than the ads for the other social media networks. They're more professional and traditional in their look and feel, and they are often geared towards a more business and corporate audience.
There are six types of LinkedIn ads and they each have their own objectives, all of which are extremely effective.
Sponsored content is like a sponsored post that uses your existing content and gives it a boost on the home page. These help raise awareness, drive clicks, attract followers and gain impressions.
LinkedIn text ads drive traffic to your actual LinkedIn page or website. They're a text-based post that lives like a search engine sponsored post and encourage people to learn more about your brand by going to your LinkedIn page or website.
Sponsored InMail works like an email message sent within the LinkedIn platform. These open up a one-on-one discussion between brands and consumers and help build trust. InMail lets brands target actual individuals and promote actions like website clicks, sales and more.
LinkedIn video ads are another, more dynamic and engaging way to raise awareness and drive traffic to a given piece of content.
LinkedIn display ads are more traditional ads that live separate from the other content on the LinkedIn feed. They reach a wider, more targeted professional audience. And they are seen more readily than other ads which means that their results are much higher overall.
Lastly, dynamic ads target specific users during specific actions. These personalized ads build relationships by interacting more organically, driving traffic to your website and your LinkedIn page where they can learn more.
Setup and execution are easy. And the traffic that these ads drive and the one-on-one relationships these initiatives build is unparalleled.
LinkedIn allows agencies and platforms to partner with the platform as well so that your creative firm can execute a sophisticated advertising campaign geared towards the right professionals you're trying to recruit and enlighten.
LinkedIn Advertising Quick Stats:
Sponsored Content Specs:
Ratio:

1.91:1 ratio (1200 pixels by 627 pixels)

Image maximum:

5MB

Image types:

JPEG, GIF, PNG
Sponsored InMail Specs:
Size:

300 pixels by 250 pixels

File type:

JPEG, GIF or PNG

Maximum file size:

40 KB

Body copy:

1,000 character
Dynamic Ads Specs:
Minimum image size:

100 pixels by 100 pixels

Primary CTA:

50 characters

Secondary CTA:

70 characters

Company name:

25 characters
Display Ads Specs:
Image size:

300 pixels by 250 pixels

File Type:

GIF, JPG or PNG

Image size:

200 KB or 40 KB

Animation limit:

30 seconds
Text Ads Specs:
Size:

Varies — 300 pixels by 250 pixels, 17 pixels by 700 pixels, 160 pixels by 600 pixels, 728 pixels by 90 pixels and 496 pixels by 80 pixels.

Image size:

50 pixels by 50 pixels.

Headline:

25 characters

Description:

75 characters
LinkedIn Ads Best Practices:
Test each ad format out before committing — each ad targets a specific audience and has a specific objective.

Be creative but stay professional.

Take advantage of LinkedIn's advanced targeting options.
Advertising On Social Media — A Quick Guide
When it comes to advertising on social media, there are key social media marketing best practices agencies keep in mind that ensure they build you the campaign that will surpass your goals. From setting clear goals to understanding your audience on each platform — advertising holds many opportunities for your brand and these professional agencies can help you grab a hold of them.
More and more people are turning to social media each and every day, setting up accounts and following brands to learn more about what they have to offer consumers. So these networks — from Facebook to Instagram to LinkedIn — are key platforms that can help you reach larger audiences and convince them to buy where they feel the most comfortable.
Understanding how ads work on each channel is vital when you begin your search. And as you continue, it's important you're adhering to guidelines and rules to make sure you're getting the most out of your time — and most importantly, your money. These agencies should have a firm grasp on these concepts, but it's important that you do as well so you know what to look out for and what questions to ask.
Trends show that social media advertising revenue is on the rise, and there is a correlation between the rising ad budgets brands are implementing as a result.
There's a lot of potential for marketers and advertisers on these platforms. But there's a lot to learn before you get there. These award-winning agencies can take out that stress and guesswork, however, and put you one step closer to digital domination.
Don't wait until it's too late — get to know the evolving world of social media advertising and put a campaign in place that will blow your competition out of the water - one of the top digital marketing consulting firms can help you with this.
Subscribe to Spotlight Newsletter
Subscribe to our newsletter to get the latest industry news