Results-oriented Communications
1051 East Altadena Drive, Altadena, Los Angeles, California 91001, United States
Brand Orbit Overview
Number of Employees
Under 49
Minimal Budget
$10,000 - $25,000
Average Hourly Rate
$100/hr
For over 50 years
,
Brand Orbit
has kept its eye on obtaining measurable results for its clients – in both their top and bottom lines. We have done this by keeping clients' images way ahead of their competitors and helping them build market awareness every step of the way.
We have a breadth and depth of experience in the world of B2B – and our consumer clients come to us for the same services:
sticky websites,
effective PR,
earned media and e-marketing,
persuasive literature and advertising,
inviting tradeshow booths,
a compelling company image,
qualified lead-gen programs, and
successful social media outcomes.
The Beckett firm of
Brand Orbit
began its life leveraging marketing expertise to increase its clients' profits. After 50 years and the creation of thousands of logos, ads, websites, press releases, PR campaigns, tradeshow booths, and digital marketing campaigns focused on enhanced corporate performance, the Brand Orbit mission has steadfastly remained the same:
Create lead generation and brand-building programs that drive new customers to our clients so they may regularly exceed their sales goals.

Brand Orbit's Integrated Marketing Capabilities

Design:
Corporate Image
Collateral
Website
Direct Mail
Advertising

Digital Marketing Strategies:

SEO – Increase search engine rankings

Social Media – How to use social media to find new customers and build your image
Drive more qualified prospects to your site
Have a more powerful website – Impress current customers and generate new sales leads

Database Management

Media Analysis & Planning
Media Relations
Public Relations Planning:

Industrial relations
Company image
Customer relations
Event management
Product placement
Internal branding events
Executive media interaction training

Tradeshow Booth Design:

Drive more qualified traffic to your booth
Drive more qualified traffic to your booth
Booth design
Booth construction supervision
Booth signage and branding

Presentation / Sales Event / Conference Planning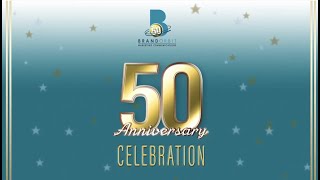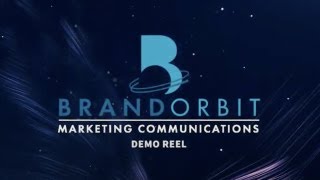 Headquarters
1051 East Altadena Drive, Altadena, Los Angeles, California 91001, United States
Areas of Expertise
CMS Platforms

SEO Expertise
Brand Orbit Portfolio
Digital Marketing

B2B Eblast Samples

Graphic Design

Logos

Digital Marketing

Advertising

Digital Marketing

Design

Branding

Tradeshow Booths

Web Design

Websites

Digital Marketing

PR/Earned Media

Video Production

Video
Brand Orbit Team Bios
Gina Cansino

V.P. Media Relations & Data Resources

Gina connects Brand Orbit's clients with their "road to fame" on the evening news, in leading newspapers, industry magazines, news websites, and the nation's radio outlets.Her stories have appeared on the front pages of USA Today, Los Angeles Times, Sacramento Bee, Plastics News, and many others.

Jun Ohnuki

Creative Director

Jun works closely with the design team to formulate and finalize visual identity for the company's B2B marketing media — including graphics, company logos, print materials, digital experiences, and other brand communications.

John Schiavone

Creative Consultant

Becoming a part of the Beckett team in 2004, John's experience in designing websites, logos, corporate brochures, sell sheets and industrial graphics for B2B companies helps Beckett Advisors incorporate quality design into every project.

Mark Goldman

Media Relations Specialist, NY

Mark Goldman has exceptional experience in broadcast and print media, with a strong background spanning over two decades in developing on-air talent, content for broadcast production and in multi-platform media relations.
Brand Orbit Clients
Cornerstone Construction Group

Western Water Works Supply Company

Western Pacific Storage Solutions
Brand Orbit Awards
2019 Communicator Awards - Best B2B Website/WPSS

Los Angeles County Proclamation - Brand Orbit 50th