Casey Wrightsman Best of 9/10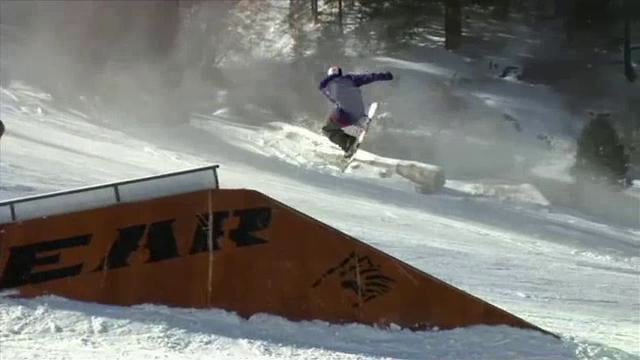 Snowboarder, Casey Wrightsman, has revolutionized the sport with his own talents. One of the most sought after snowboarders, Wrightsman's compilation video continues to wow his fans and solidify his place in the extreme sport.
The video begins with a black-and-white frame and then transitions into color. This implementation builds a climactic arc, preparing viewers for his more complex stunts. As the video continues, audiences are wowed and amazed with how complicated are Wrightsman's tricks on the hill and details the precision of each move.
The opening credits begin with Beethoven's Fur Elise and transforms into the upbeat hip-hop track, Hot Like Sauce by the rap group Ground Up. Each frame smoothly moves in time, using the beats of the song to its advantage. For example, the fast tempo is in synch with Wrightsman's downhill slope performance. It doesn't have subtitles, voiceovers, or narration which keeps the video authentic.
The video has a balanced color scheme which makes the video organic, drawing the audience's attention to Wrightman's stunts. An example of this approach is the way the light bounces off the snow, which makes for a really stunning visual effect. Each frame carefully uses different viewpoints, which gives users a sense of movement. Wrightsman's grace clearly shows throughout each shot, even his humility when he took a tumble. The camera focuses on Wrightman's craft, outlining the precision and timing that is a part of the sport.
Overall, the best of video reels the audience in with authenticity, focus, and easy transitions. Its natural white balance and use of music gives makes every move that Casey Wrightsman makes graceful and captivating.
Casey Wrightsman Best of 9/10 is an awesome commercial and demo video.