Come Together – directed by Wes Anderson starring Adrien Brody – H&M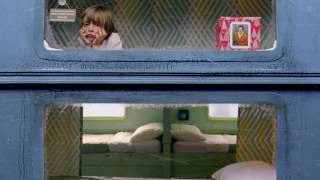 H&M's 2017 Christmas ad, directed by Wes Anderson and starring Adrien Brody, is titled "Come Together." The entertaining short film is set inside a train named "H&M Lines: Winter Express."
Top Video Production & Marketing Companies
The video opens to the conductor of the train announcing to the passengers that the train will be delayed by an additional eleven and a half hours.
He apologizes for interfering with the passengers' holiday plans and asks them to join him for a Christmas brunch in the train's cafeteria. After grabbing some decorations from the open window, the conductor and his assistant then make their way to the cafeteria.
The viewers are then shown the passengers making their way to the cafeteria to join the brunch.
The passengers are all dressed in H&M clothes, and by integrating with the script of the film, they each individually display their outfits.
We are then shown the cafeteria, done up beautifully by the conductor and his assistant, including a decorated and lit tree and other decorations. The message of the video is then displayed: Come Together.
The storytelling in the film is done very well, ensuring that the viewer stays engaged. While H&M's winter collection is displayed, care has been taken to not make it seem too promotional, enhancing the viewing experience.
The soundtrack features a medley of several Christmas carols, matching the action of the film. The writing is crisp, clear, and engaging, and the editing is excellent, making sure that all the clips contribute to the film. The colors used in the video are also in keeping with the festive spirit, heavily featuring white, green, and red.
The video has a happy and warm vibe to it, completely in sync with the message and the theme. The ad for H&M is very well executed, making for an engaging and compelling watch that connects with the audience.
"Come Together" is an artistic commercial video.