John Lewis Christmas Ad 2017 - #MozTheMonster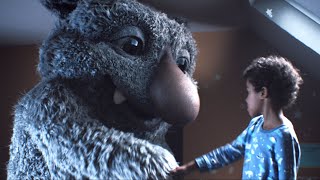 The John Lewis Partnership's 84,000 Partners own the leading UK retail businesses - John Lewis and Waitrose. John Lewis' 2017 Christmas advert features a little boy, Joe, who befriends a monster under his bed. The two have so much fun together that he can't get to sleep, leaving him tired by day. For Christmas Joe receives a gift to help him finally get a good night's sleep. It's a Christmas story of friendship and fun between Joe and Moz the Monster, making for a brilliant advert.
The video opens to visuals of the little boy trying hard to sleep but getting distracted by the noisy monster playing with his toys underneath his bed. The viewer is shown Joe and the monster developing a friendship, leading to Joe being unable to sleep at night and not adequately performing at daytime activities. Finally, on Christmas day, Joe receives a night light which helps him get a good night's sleep.
The heartfelt video tugs at the emotional heartstrings of the viewers, with a background music score that is in line with the theme of the video. The video tells an engaging and compelling story without using a single dialogue, making for an exciting viewing experience. The length of the video, at two minutes and ten seconds, is apt- not too long or too short.The colors used in the advert are also in keeping with the holiday theme, heavily featuring bright and lively colors like navy blue, red, and green. The technique used is also great, with excellent editing and extremely compelling visuals. The characters are relatable yet unique, ensuring that the advert is memorable. John Lewis is also not excessively advertised in the video, so that the video maintains its storytelling effectively.
Overall, using a great combination of color, storytelling, writing, and technique, the John Lewis advert is on-brand, engaging, and effective.