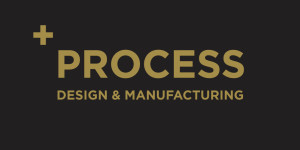 We connect vision with results by combining expertise in both design and manufacturing.
416 Spring Street #1210, Los Angeles, California 90013, United States
Process Overview
Number of Employees
Under 49
Minimal Budget
$1,000 - $10,000
Average Hourly Rate
Inquire
We know that design and strategy is not enough, and that understanding the goal and achieving the goal are two different things. At Process AG, we give directions, make decisions, and write programs based on experience, not theory. After all, you cannot build a company for others when you haven't done it for yourself. We own not just an agency but our own companies and brands with which we live by- we practice what we preach.

We are business developers, brand strategists, designers, product developers, and manufacturers driven by a common purpose: to create brands with meaningful impact. By bringing together leading talent in their respective categories, we are able to produce the finest results and engineer successful business.

We're also not stuck in any one industry- we have experience in: electronics, cannabis, wine & spirits, food, jewelry, cosmetics. candles, clothing, sports, medical, home goods, and more. If we're not already an expert in the field you're in, we have the experience to form a team of industry experts to consult as necessary.

When you engage with Process, every project we take on, no matter how small, starts with a thorough analysis of brand goals compared against best practices and viability of execution for the desired market. From this analysis we define the strategy and outline the road map (all phases and tasks therein) to bring all goals to completion.
Process Portfolio
Package Design

Adidas - Nemesis Box