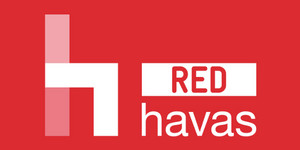 WE MAKE BRANDS FAMOUS THROUGH PR, SOCIAL MEDIA AND EXPERIENTIAL
200 MADISON AVE, New York City, New York 10016, United States
Red Havas Overview
Number of Employees
50 - 99
Average Hourly Rate
Inquire
Red Havas was formed in May 2019 to unite Havas PR North America, Havas PR UK and the Asia Pacific–based Red Agency Group around a groundbreaking Merged Media model. We are dedicated to storytelling that blends earned, social and experiential, with content at its heart.

We continue to expand our micro-network and now operate in 11 markets around the world: Australia (Brisbane, Melbourne and Sydney), France (Paris), Germany (Dusseldorf), Italy (Milan), Indonesia (Jakarta), Philippines (Manila), Singapore, the United Kingdom (London, Surrey and Manchester), the United States (Chicago, Pittsburgh, Phoenix, New England and New York City), Vietnam (Ho Chi Minh City) and the United Arab Emirates (Dubai). Our agency is a key part of the Havas PR Global Collective, the PR and communications arm of the Havas Group that comprises more than 40 agencies and more than 1,300 employees.

With hundreds of honors for our client campaigns, our creativity, our consulting, our CSR efforts, our efficiency of communication, our reputation, our business performance, our agency initiatives, our staff and much more, we are among the most decorated PR groups in the U.S.
Red Havas Services